Caro Lundin is an architect and designer living and working in London. Harnessing sound, art, light and performance, her cross-disciplinary works reflect the belief that design should be an experience for all the senses. Describing her aesthetic as "bright, energetic and with a touch of Scandinavia," Caro is drawn to tactile textures, natural elements, and pops of colour – a persuasion she'll be covering in her talk at The Collective Old Oak tonight.
Caro's vibe chimes with our design team, who often work with diverse and earthy materials to create communal spaces that are both comfortable and functional for our members. Keen to know more about Caro's work, our Junior Interior Designer Zoe Laing asked Caro a few questions.
Zoe Laing: What originally attracted you to becoming a designer and are you still motivated by those same things?
Caro Lundin: I grew up around objects and furniture that my grandfather collected from derelict buildings and did up or found a new purpose for. My favourite was a colourful mirror he made from an old timber donkey harness. He took design seriously but there was humour in his work. He influenced me enormously and still does. I am not as witty as my grandfather was, but I've always been interested in how things are put together. I am a trained architect, but I work across disciplines – which suits my restless personality.
I grew up around objects and furniture that my grandfather collected from derelict buildings and did up or found a new purpose for. My favourite was a colourful mirror he made from an old timber donkey harness.
How would you describe your design aesthetic? Do you have any key influences?
My friends say that they can spot my work or recognise things in it. If I would say anything, it's probably bright, energetic and with a touch of Scandinavia. I like responding to a brief and will always keep an open mind to begin with. In the start of every new project, I do a lot of research. Every new client brings something fresh to the table and I love to immerse myself in this new world.
I love Los Angeles and its mid-century architecture. I'm interested in art and I get a lot of inspiration going to galleries and flicking through books.
I visited Marfa, Texas a couple of years ago and I hope I'll be going back there soon. It's a small city in the desert where Donald Judd moved to in the '70s. He bought building after building and started installing his art, and invited friends to do the same.
Dan Flavin, Claes Oldenburg, Yayoi Kusama and Robert Irwin have all had their work installed in Marfa. It's filled with great contemporary art galleries and interesting people, and the desert itself is a magic place. When there, you should also see the Marfa lights and try the grilled cheese sandwiches!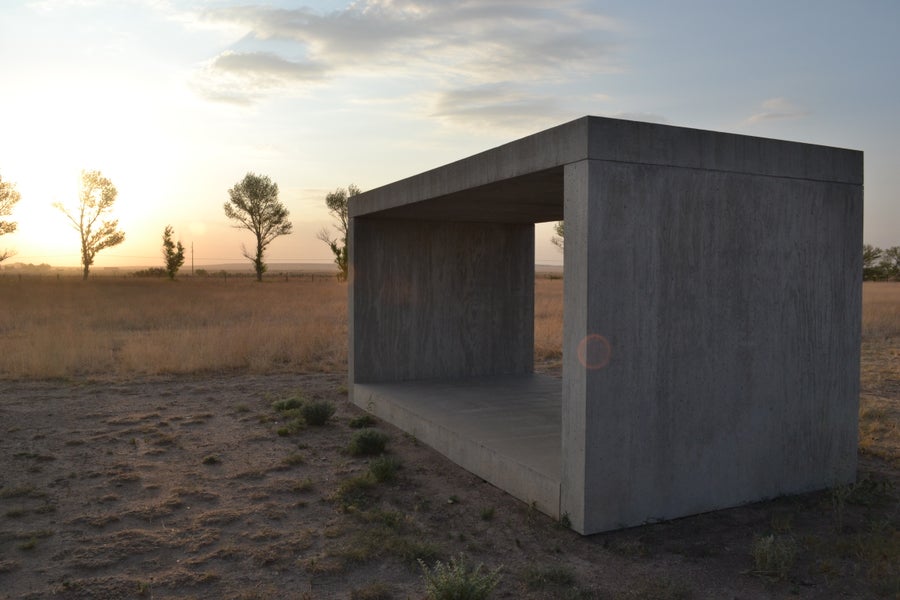 Colour features a lot in your work. Can you explain you approach to using colour when designing?
Colour is just like any other material. Light is colour. The way the sun moves and hits a surface in a building changes the colours of a space throughout the day. Colour perception is more about how our brain interprets what colour we see and how we choose to engage with that. I find it fascinating. People can be quite stuck up about colours in architecture and design but it seems like the attitude is slowly changing.
In Sweden where I grew up, it's common that you paint your timber houses in bright colours in order to protect them. In the dark wintertime, you're surrounded by colourful neon light and in Stockholm the underground is like an art gallery – the stations are decorated with mosaic, rich murals and rock formations.
When I design, I establish a colour scheme for a project quite early on – finding reference images, Pantone chips or just an object in the right hue. The colour scheme will probably change throughout the project, but it gives the work a narrative.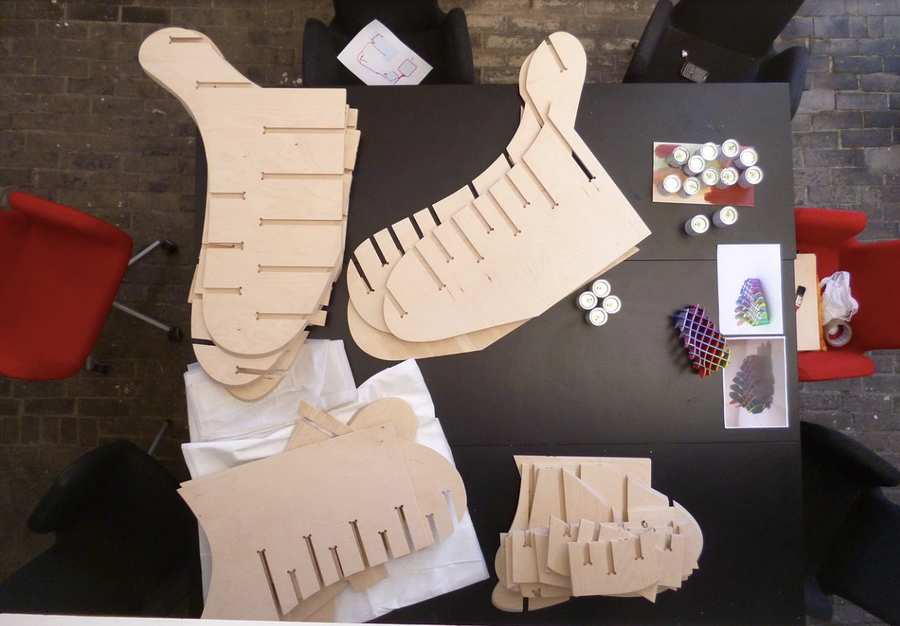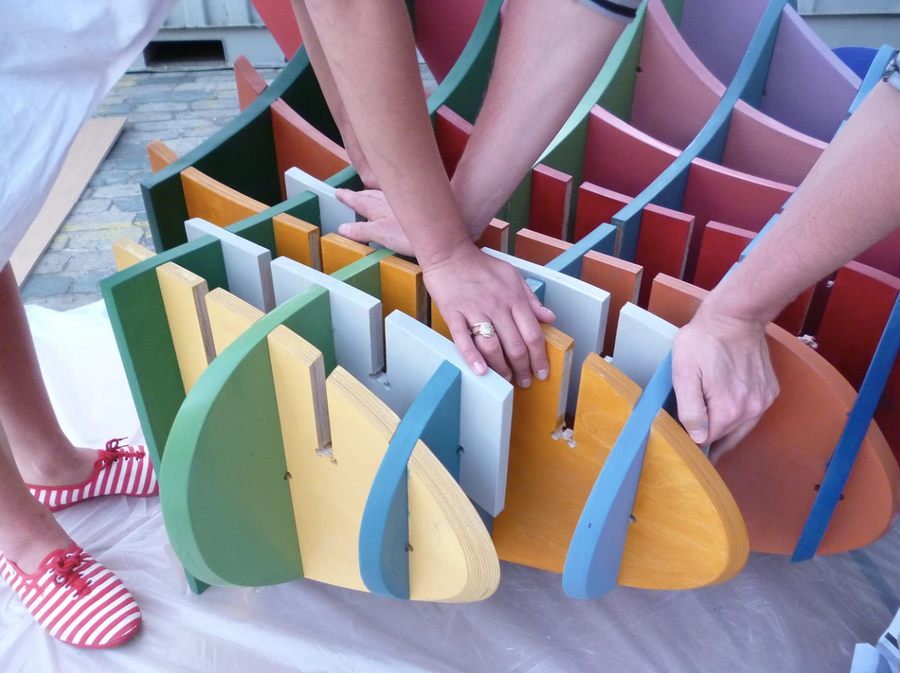 There are lots of great model pictures on your Instagram. What other techniques do you enjoy exploring during the design process?
Thank you! I also find it useful to model things roughly in 3D on the computer. I sometimes 3D print if I'm stuck. I love to photograph and collect postcards from anywhere which sometimes comes in handy when I create collages or mood boards. I find hand drawing useful, but rarely share them with anybody.
Is there a type of project or object that you would really like to design some day?
Too many. I would love to develop and design an underground station in Stockholm, build a house off the grid in the desert somewhere in the US, and help British Airways to re-design their airport lounges – they're terrible. It would be fun to design a nail salon for WAH Nails too.
Do you have any advice for young designers just starting out?
Get out and walk! It's a great way to explore and discover things around you. Don't wait until you're in a foreign country or somewhere exotic, go out and discover your neighbourhood too.
Be curious, look up at buildings and study objects. You'll find fascinating patterns, exciting materials and colour inspiration anywhere guaranteed. Bring a sketch book or a camera, or just absorb what's around you. I'm obsessed with chicken shops in Hackney.
Also try and find your own rhythm. Just because a tutor or a friend does something one way doesn't necessarily mean it suits you. I would never sit up late and work. I have zero inspiration after 5pm so I do all my thinking and creative work early in the morning and save the boring or repetitive stuff until later.
Caro Lundin speaks at The Collective Old Oak on Wednesday 12th September. Members head to the app for more details.
For more on Caro, head to her website.