Curious about foraging but don't know where to start? Wondering what you can actually forage in the city and the surrounding areas? So were we. That's why we asked George Fredenham from Totally Wild UK, who recently took our members out on a couple of foraging expeditions. He gave us the lowdown on what we can harvest, where to find them, and when and how to spot them.
First you'll need to know where to go. Think of wilder green areas where plants have been left to grow freely, like scrubland, marshland, and woodland patches. A few good London spots include: Hampstead Heath, Islington Canal, Hackney and Walthamstow Marshes, Wormwood Scrubs, Wimbledon Common and others.
But before you rush off into nature, a word of warning from George: "Making a mistake can be very bad for your health, even deadly. We've all heard the stories! Foraging should be treated like birdwatching: find the fun in identification before putting anything in your mouth." Wise words indeed.
Elderflower (Mid May - July)
Sambucus nigra - Adoxaceae Family
What to look for: You'll find elderflower in hedgerows, woodlands, playing fields and by canals. It's easy to mistake for other flowers so look out for key characteristics like light brown-grey bark, light green leaves and 5-6mm white flowers, held in flat groupings of 10-25cm in diameter. Read more on identifying elderflower here.
Safety tip: Be careful to avoid all green parts of the plant as these are considered poisonous.
How to use: Cook it down into a cordial or use it to flavour marmalade, cake or gin.
Hogweed (May - August)
Hogweed Heracleum sphondylium - Carrot Family
What to look for: The leaves start tightly curled and pale green, then open out into large, dark green, roughly lobed, matt leaves covered in tiny hairs. Find a detailed guide here.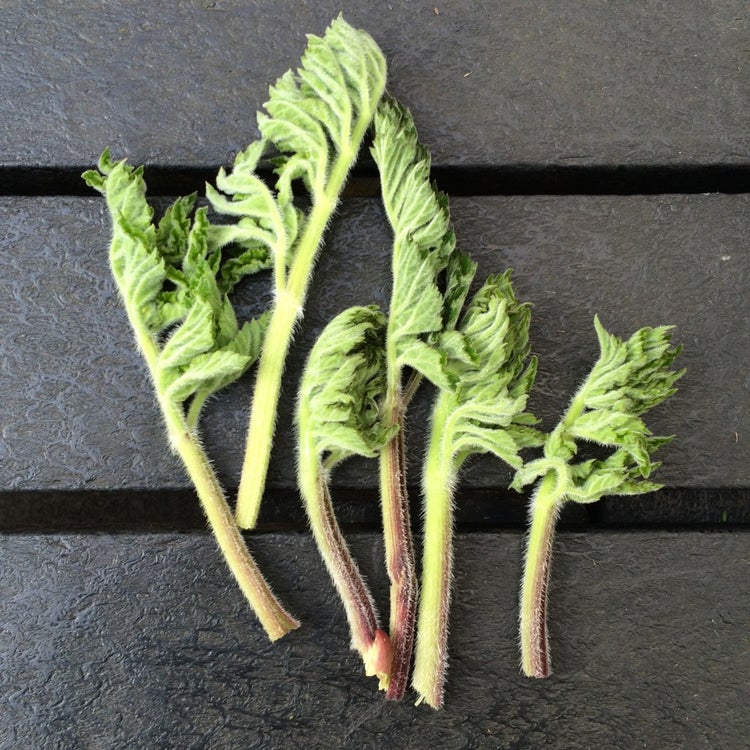 Safety tip: Avoid confusing with giant hogweed which can make skin sensitive to UV causing blistering on sunny days.
How to use: The young shoots are used as a vegetable, young flower buds cooked like broccoli, the seeds dried and used as a spice like cardamom, while the whole plant can be lacto-fermented. Medicinally, it's used for laryngitis and bronchitis and was probably the original ingredient of borscht before beetroot was used.
Bullace Plums/ Mirabelle (August)
Prunus domestica (Wild Yeast Collection)
What to look for: In France these are known as mirabelle. There are loads of varieties of plums out there Victoria Plums and Damson to name a few. It's quite hard to confuse these with any other fruits.
How to use: Make jams, chutneys, ketchups and tarts or simply eat when ripe.
Last year I used them to make sourdough. (The cloudy layer on the outside is wild yeast which kicks off the fermentation.) I took the seeds out of the plums and fermented them with salt like sauerkraut. This is done by leaving in a cool place, covered in a clean container with water and salt. Once it started bubbling I drained the liquid and started feeding it flour like a sourdough starter. The result was a punchy fruit based sourdough.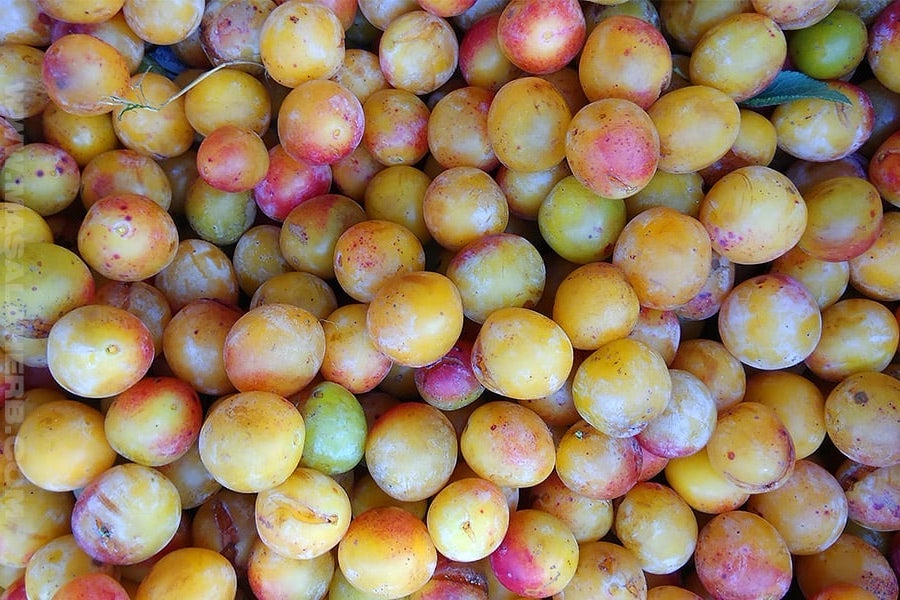 Mushrooms - (August - October)
What to look for: Obviously there are a lot of dangers with mushrooms so I would always advise going out foraging with an experienced forager especially with mushrooms. Whether it be easily identifiable mushrooms like giant puffballs, parasol mushrooms, or even porcini, the importance of finding the fun in identification comes true.
How to use: Mushrooms can be dried and used later in the year in risottos and sauces, or immediately fried with butter and garlic.
Blackberries (September)
Rubus fruticosus
What to look for: This is what gets most foragers started, it certainly was for me. There are hundreds of different types of blackberry in the UK and the leaves vary from palmate to oval on plants I have seen. The hardy blackberry is a fruit plant we should love and look after, it is very important for much of our wildlife, providing cover and food for many different species of insect, bird and mammal.
How to use: Whether you want to pick them for cakes, pies, jams etc they're very versatile. I like to pickle the berries and earlier in the season you can ferment the round fruit much like some fancy restaurants serve green strawberries.
Sweet Chestnut (October)
Castanea sativa
What to look for: Not to be confused with the horse chestnut or "conker" which is toxic and should not be ingested. (My dog ate a load last year and it was very expensive for me.) It's pretty easy to tell the difference when looking at the nice edible and incredibly spine sweet chestnut.
How to use: To remove the sweet chestnut they can be rolled under foot protected by your shoe/boot to remove the nut. Then you can roast over a campfire, blanch and peel and keep for stews or other dishes. I like to blanch them and then blend with rum and vanilla making a sweet chestnut butter to have on my toast.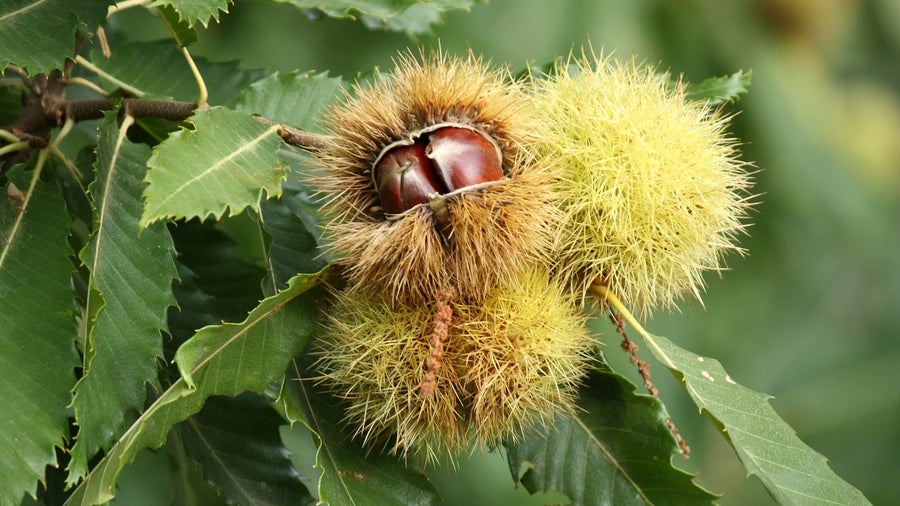 The Collective builds one of a kind co-living spaces to live or stay. Enjoy a private studio or ensuite, with co-working, pool, gym and spa and connect with great people at events like foraging, yoga and cocktail making. For true peace of mind, everything is included in one easy bill. That's all the big stuff, like spaces, events, gym membership and the little things, like maintenance, wifi and cleaning too. We sort the boring stuff so you've got time for what really matters. Discover more at The Collective.com.