At The Collective we don't just put rooves over heads, we aim to add value to our members' lives too. How do we do this? First, we streamline their life admin, sorting all the boring stuff like bills and cleaning so they can concentrate on what moves them. Then, wherever we can, we partner with brands who can enhance their co-living experience, through a mixture of on-site events, wellness perks, and handy discounts. From healthcare and massages to meal deals and retreats, we're all about those little extras.
One of these partnerships is with Retreat East, a beautiful set of farmhouses in the Suffolk countryside, where we sent Olivia on a mission to max and relax.
I'm a big fan of London. I love that there's always something to do and people to see but sometimes it can all get a bit much. That's when I like to escape the city and find some calm and tranquillity. Having not been to a retreat before, I was keen to see if I would return to London as rejuvenated as promised.
A quick one-hour train out of Liverpool Street station and a short taxi ride later, we were in the fresh country air. Upon arriving, we went straight to check-in at the Great Barn - a cosy hall which also doubles as a restaurant at the weekend.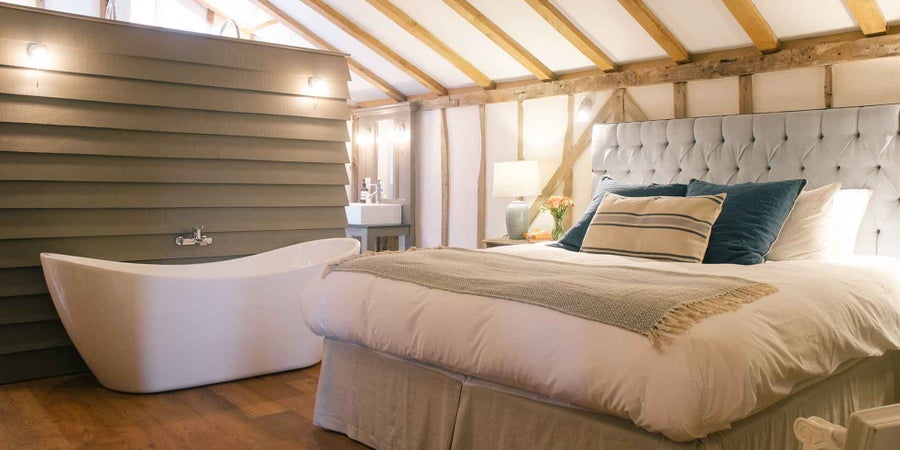 We were staying in 'The Burrow', a two-bedroom barn, with a kitchen, living and dining room, easily big enough for four, but perfectly spacious for two. It soon became clear that there was an (optional) uniform, as we - and all other guests - paraded around in our dressing gowns to explore.
There's both a gym and spa on site. We skipped the gym and opted for a treatment in the form of back massages, to really maximise on zen levels, then headed to the bar which offered a tidy selection of cocktails, along with board games and billiards.
During the week there's an in-room dining service, so you can choose from a menu of seasonal, healthy dishes, which the chef prepares and brings to your room. You can also bring your own food and drink, to cook yourself, if you're feeling more organised. The food was a real highlight of the trip. We both went for a salmon number which made for a delightful dinner.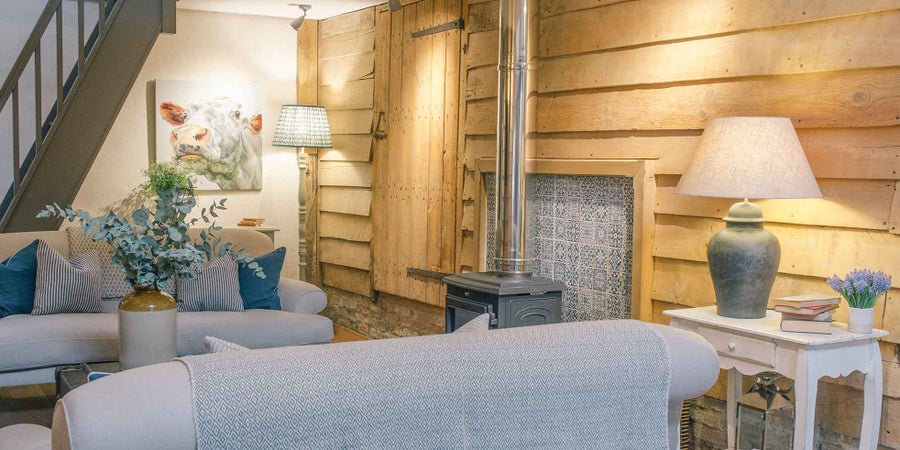 Living in southwest London, I'm used to waking up to the sounds of nearby trains from 5am. Add to that the planes from Heathrow and it's easy to forget what it actually feels like to sleep in silence and be woken up by your alarm. I genuinely had one of the best night's sleep I've had in a while, made all the sweeter by blackout blinds and the noble feeling, four-poster bed.
For breakfast, still very much in our faithful dressing gowns, we had yoghurt, granola, fresh bread and eggs that were delivered to our barn. We then reluctantly got dressed and packed up our things ready to head back to London, feeling positively refreshed.
If you're in need of a getaway and a seriously good night's sleep, Retreat East is the one. With the promise of a gigantic real Christmas tree, I will definitely be paying them a visit come December. Collective members can access special offers on visits to Retreat East. Head to the Member Support Hub for more details.