Join The Collective for a special week of virtual experiences in aid of InCommon.
It's Mental Health Awareness Week this week, and as a co-living company, we're passionate about the role connection and community play in maintaining good mental health. We're thrilled to be supporting InCommon, a social enterprise that brings old and young generations together to tackle loneliness and social isolation.
For Mental Health Awareness Week we've got a packed programme of digital events to help you connect, and stimulate and soothe your mind and body; from slow flow yoga to meditative sound journeys. We'll be asking for a donation in return for your experience, and 100% of proceeds will go straight to funding InCommon's COVID-19 response work. Your donations will go directly to tackling loneliness, by helping older people, who are particularly isolated at the moment, connect with younger generations over phone and video calls. So you can enjoy an inspiring digital event, and help beat social isolation. Scroll down and take your pick from our full programme.
To find out more about InCommon's work and their COVID-19 'Buddies' programme, please head to their website.
Joining a virtual event is simple - just find an event you like, click the link and follow the instructions.
Vinyasa Flow with Eloise
Monday 18th May 08:00-09:00
Vinyasa flow is a dynamic and creative yoga practice linking playful, flowing sequences with the breath. Aimed at all levels, this class starts with sun salutations to get the body warm, moves through asanas to build strength, and finishes with gentle stretches to get your body and mind ready for the day ahead.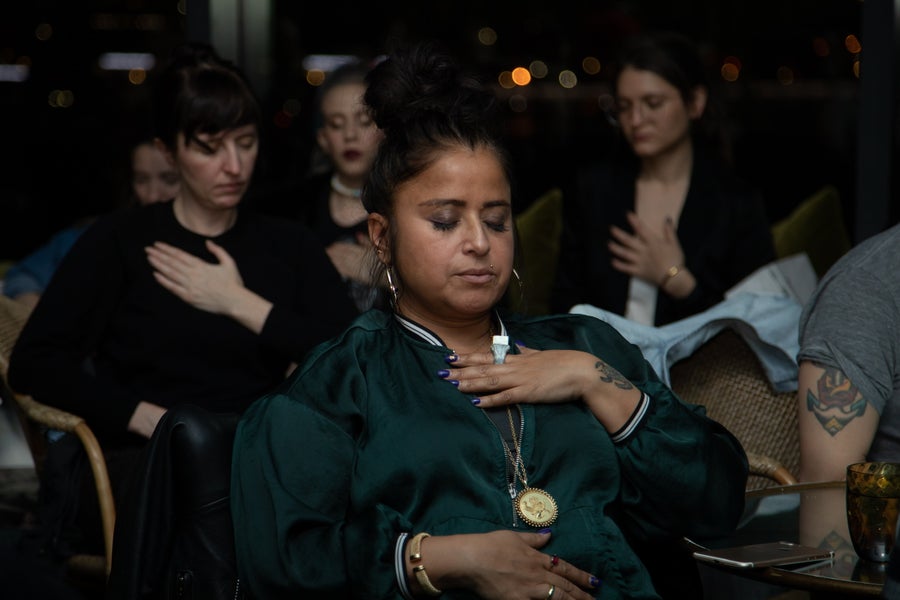 Reclaim Your Body in Lockdown with Lelo
Tuesday 19th May 20:00-21:00
Join us for an open discussion about reclaiming your body in lockdown, and learn self-care and self pleasure tips with sexual empowerment podcaster Grace Hazel. Self-love and acceptance are key tools for mental wellbeing, so take ownership of your body and join the conversation.
LELO is a Swedish intimate lifestyle company that designs, develops and manufactures upmarket sex toys, BDSM accessories, and massage products to encourage sexual discovery and positivity.
Self-Reiki Touch Workshop with Blind Seed
Wednesday 20th May 18:00-19:00
Explore touch as a form of emotional care and kindness with this Self-Reiki workshop. You'll learn how and where the body holds onto emotions, and practice a step-by step meditative ritual, scanning your body and restoring its energy. Anyone feeling unwell, experiencing stress, anxiety, or needing a positive mental lift will benefit from this calming practice.
The class will be led by Blind Seed's co-founders and NYC-based Reiki master Laura Chung.
Slow Flow Yoga with Eloise
Thursday 21st May 08:00-09:00
Tune in, move your body and calm your mind. Slow flow yoga deepens the connection between your body and breath as you move fluidly from posture to posture. Open up and re-center during this energising class, led by personal trainer, yoga teacher and wellbeing coach Eloise.
Sound Alchemy & Mantra for Mental Health with Amy May Roux
Thursday 21st May 20:30-21:15
Access a deeper sense of wellbeing and relax into a meditative state through this interactive sound journey. Scientific research has shown that sound therapy has multiple healing benefits, including reducing physical pain, decreasing anxiety and insomnia and increasing relaxation. So tune in, connect with yourself and feel your worries melt away.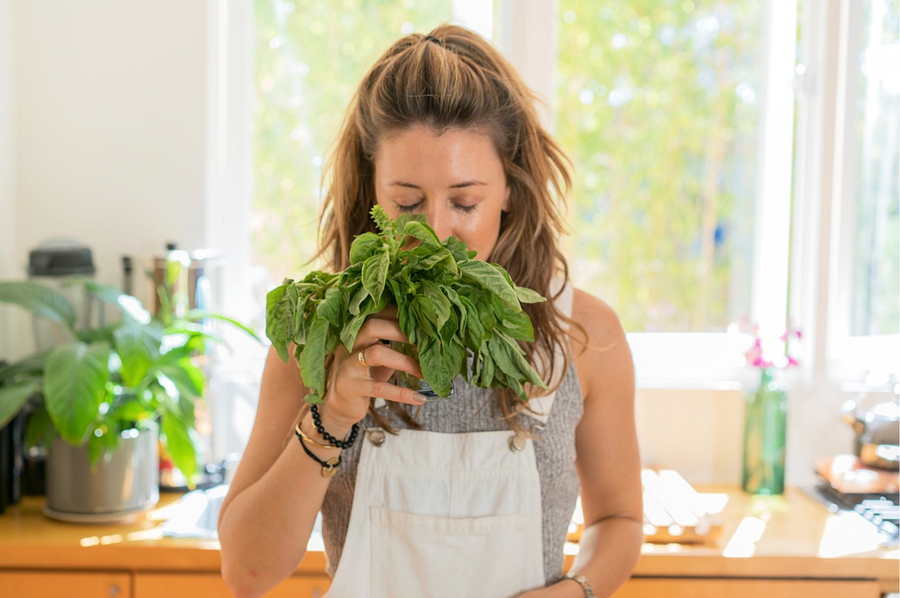 Elena Cruz Presents: The Collective Shuffle Dance
Saturday 23rd May 17:30 - 18:15
Learn how to Shuffle Dance with world renowned TikTok queen, Elena Cruz (@ecruz_n). This 4-part series combines dance movement choreography with Elena's favourite music. Let's move together and get the endorphins flowing.
Nomade Tulum x The Collective: Conscious Cooking with Aimee Greenacre
Sunday 24th May 20:00 - 21:00
Learn to create a balanced meal at home and cook in a more mindful way following the methodology of Conscious Cooking and Solar Nutrition, guided by holistic health and nutrition coach Aimee Greeenacre. You'll be making a nourishing and grounding vegan Pho soup.
You'll need:
Sesame oil or coconut oil
1 onion, roughly chopped
3 garlic cloves, chopped
Ginger
4 whole spring onions, including whites
4 cloves
3 star anise pods
Salt and black pepper
Maple syrup
Braggs liquid aminos
Coconut aminos
2 cups shiitake mushrooms
1 cup snap peas
2 x bok choy, cut lengthways
½ cup sliced green onions
½ cup chopped coriander
1/4 cup mint leaves
1 cup bean sprouts
1 jalapeno, sliced
Lime wedges
Sriracha