Artist Joanna Burcur has lived and worked in many places and fields, but creativity has always been her constant. Born in Transylvania, she studied fine art, architecture and graphic design across Romania, Austria and the UK, before working in marketing, events and hospitality in London. A growing passion for community led her to The Collective, where she helped set up our first co-living location and became a key part of the community – but creativity called her back. Since 2017, Joanna has been pursuing art full time, and this week she returns to The Collective Old Oak with her debut solo exhibition, Togetherness.
In Joanna's words, the show demonstrates the "journey of finding my voice as an artist, and of finding the best way to put those new feelings of togetherness and co-living into drawings." Through illustration, photography and origami, Joanna explores themes of sharing and community through the lens of her experience.
Here she tells us more about her journey.
Tempe: Joanna, it's so great that you're showing your first solo exhibition at Old Oak. How do you feel?
Joanna: Excited, nervous, focused and a bit self-aware – I've never shown my work like this before.
The name of your exhibition is 'Togetherness' – how did the theme come about and how does it come through in the works?
Well, I was lucky to sit next to Reza [Merchant, The Collective CEO] at the dinner table during the company retreat. We started chatting about how I was leaving The Collective and he asked me what I'm planning to do. I said: "Do you remember at my job interview you asked me why I haven't pursued art yet? Well, I think I can now, because I now have these two past years to talk about." He liked the idea of putting my co-living experience into art, so he became my patron.
From then on, it was a journey of finding my voice as an artist and the best way to put those new feelings of togetherness and co-living into drawings. The newness of this concept and what it means to be in the middle of it hasn't been yet captured into the arts, and I am happy to be one of the first to do that.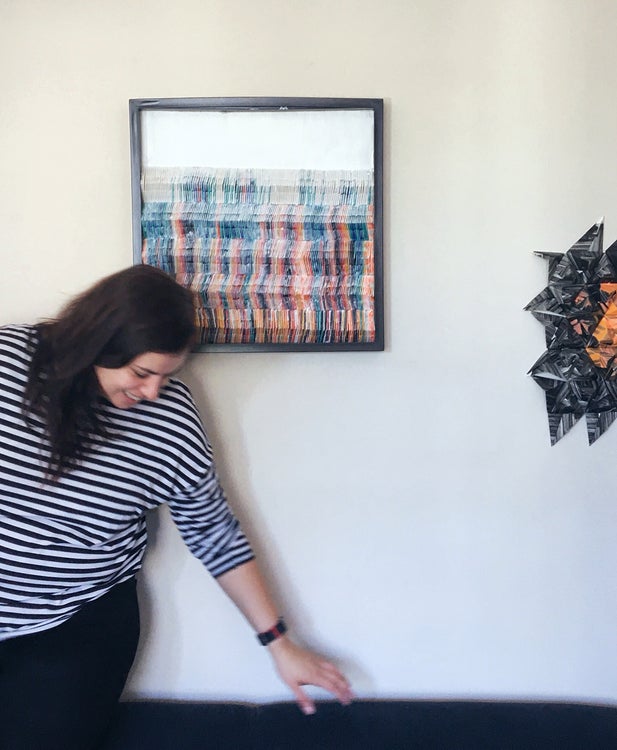 You worked with us through the opening of our first co-living building. Can you tell us a bit about that experience?
I was working in student housing and had an idea of something similar, when my then boss showed me an article about The Collective in the Financial Times which made my penny drop: co-living! A few weeks later, I ran into the then-COO of the company at a conference, so I jumped at the opportunity to give him my card and introduce myself. We started talking and in February 2016 I stared working with the team to open The Collective Old Oak.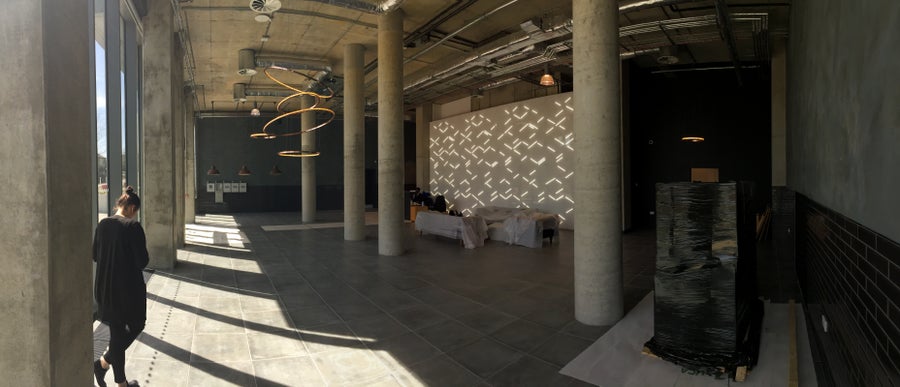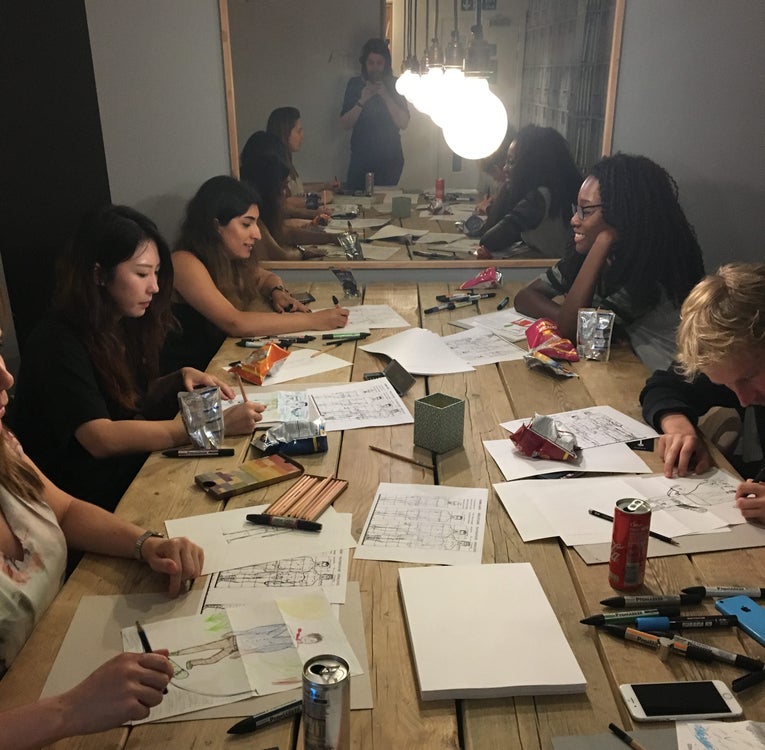 I spent two years there working as a Community Manager, and overall those were two of the best and worst years of my life; best because I've had a great time living and working within the community, made lots of friends and connections, and learned enough new skills to get a level up. Worst because it made me deal with some parts of myself that I didn't like, and it made me look honestly at myself – which sometimes is not a pleasant experience, but I believe, necessary for growth. In the end, it made me whole and that came from having so many different people around me. Altogether, that was my biggest lesson – it comes down to your unfiltered accountability of the things you choose to do, or not to do. Everything else somehow arranges itself, so you always have an option.
In what ways does community and togetherness inspire your work now?
The past few months have been about trying to shape my voice as an artist and putting down on paper my interpretation of the co-living concept. I've tried the whole scale from literal to abstract, and I think you can see that in the artwork.
For me, one conclusion and major point of inspiration is that overall, our community – be it a class of peers, our close friends or our neighbours, four, six or five hundred people, it doesn't matter who – is about what we find in common with others and sharing that; what sort of value we attribute to this sharing within ourselves.
Through the lens of the past two years at The Collective Old Oak, I've come to learn that ultimately life happens anyway but it's up to you to take it in a certain way and or not at all. Even not doing anything about it is still a decision.
All these ideas have been a great premise for my artwork.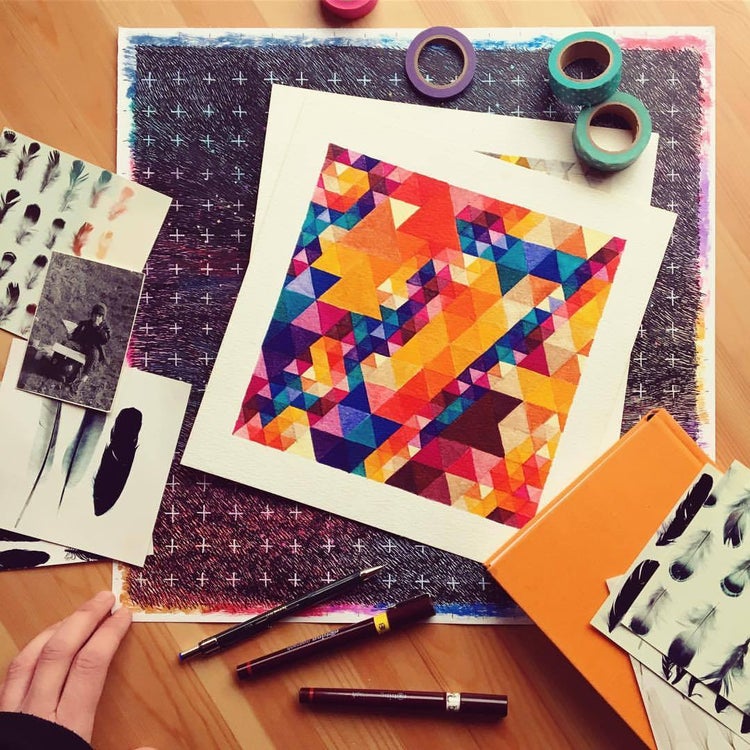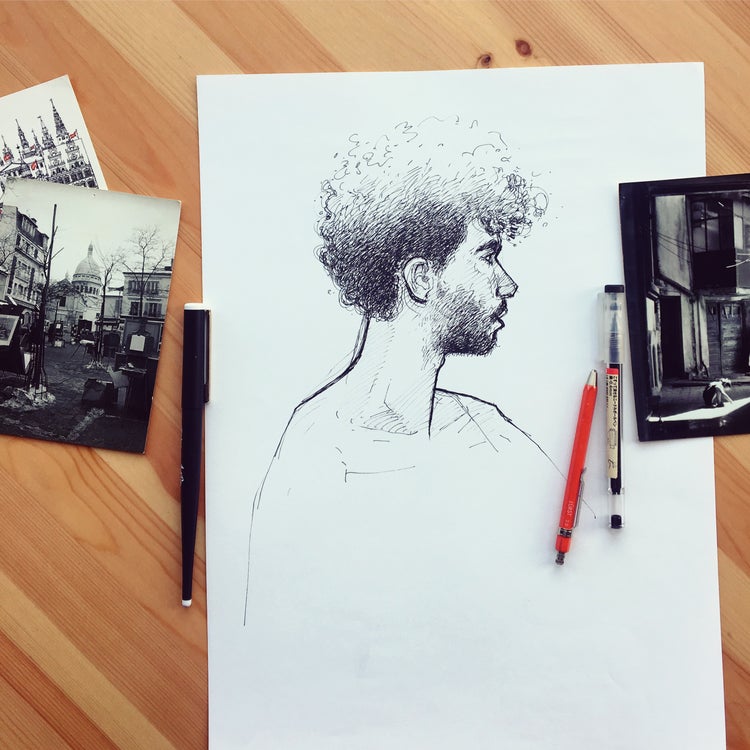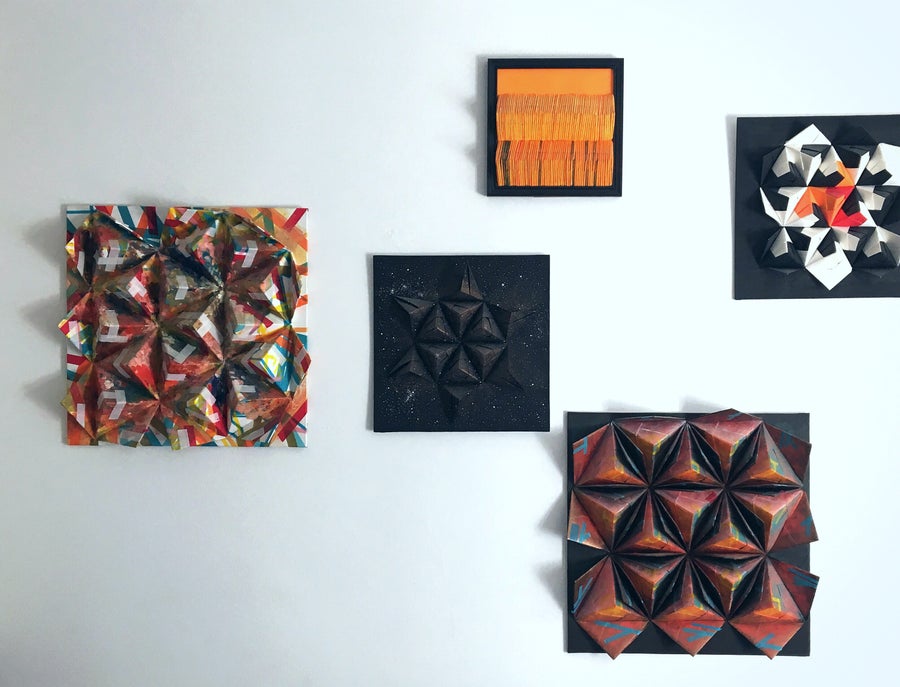 Art can be such a powerful tool for bringing diverse sets of people together. Do you have any stories that show this?
Indeed! The most powerful experience that I can think of is how two years ago, right before starting my work for Old Oak, I was a Collective All Star – a participant in a programme where young entrepreneurs were rewarded with a space in Pop Brixton for two weeks to promote their work. I did an art pop-up called Cubesville, where I was teaching origami to children and talking about the Overview Effect: how seeing Earth from space can change the way you perceive yourself, the earth, community and life.
A few months later, I was already working at Old Oak and one our team members and said: "Joanna, this guy that saw Cubesville in Pop Brixton is moving in! He said he was so intrigued by it and the idea that he wanted to come and check out this co-living thing." The same guy became later a huge supporter and a great friend of mine.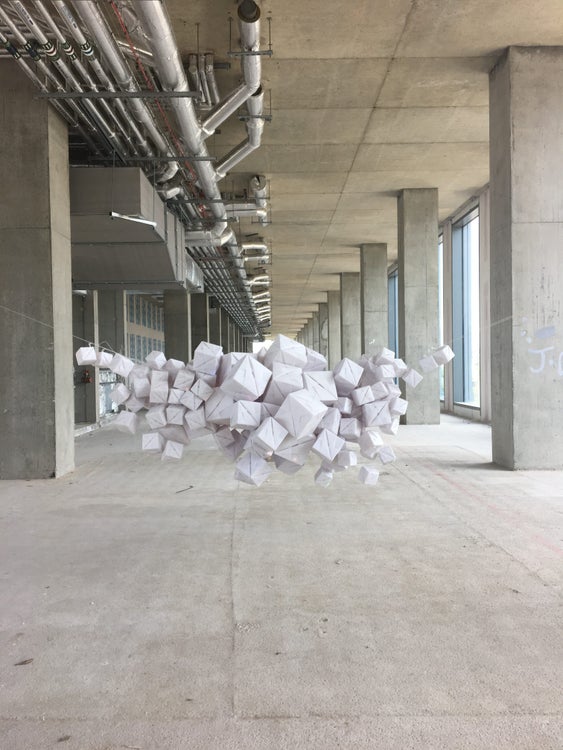 When did you start drawing, and were you always creative as a kid?
I started drawing when I was two but it wasn't unusual in my family as everyone else does it! My parents and brothers are architects. My older brother also draws comics. I've studied art in school, college and university – it only happened that after graduation that I've ended up working in property. I never stopped drawing, even if it was just after work and on weekends.
This is me taking the jump and returning to art after realising I was starting to call it a hobby, even though my heart was set on a career in the arts for a long time.
You have travelled a lot, and studied across three countries. How has this movement come to impact the way you see home?
Good question. Well first, I don't see home as a specific space anymore, but more a feeling – of safety, community approval of myself and my values, taste and the presence of the people I love. And all those can be spread across different countries and reconstructed again and again. Moving across three countries taught me that material things don't matter. You can buy a tooth brush somewhere else, but the experiences, the people, the water, the smell – those are specific of the space you are in and it's your choice if you make them home or not. A strange country can become home in a moment when you meet your tribe.
What does home mean to you?
Home is belonging. The decision of giving yourself to that space, person, community, or cause. ⚉
Togetherness by Joanna Burcur opens Thursday, 11th of October at The Collective Old Oak, and will run until 18th October. Come join us for drinks to mark the opening at 7pm in the Lobby!