Meet Borna, our very own chess prodigy. Having started tournaments in Iran at age 3, he's now a National Chess Youth Champion competing for England. Currently a FIDE Master, he plans to be Grandmaster very soon. In the meantime, he spends his days working out, practising his play and running The Collective Canary Wharf Chess Club.
Tell us a little bit about yourself, where you grew up, what brought you to London?
I was born and raised in the capital of Iran, Tehran. However, due to being a successful chess player, I was almost never back home, I was often playing tournaments all around the world. England was always one of my favourite countries so I came here to attend an international boarding school in Canterbury. After a memorable four years there, I finally moved to London, now living a happy life at The Collective Canary Wharf.
How long have you lived at The Collective and why did you choose to make it your home?
I've been living here for about a year now. When I first saw the rent ad online it looked pretty amazing to me and ever since I moved in, most things have definitely lived up to expectation!
What does a typical day look like for you here?
Most days are pretty much the same but it never gets boring! I pretty much practice chess for the majority of the hours, hit the gym, go out for a walk and keep progressing very happily.
How long have you been pursuing chess and how did you get into it? Have you entered any competitions?
I've been playing chess for as long as I can remember, my first competition was when I was 3! I've won too many tournaments to remember but a few to mention are : Asian Youth Chess Championship medals (a few times over the years); Iranian Youth Champion x3; UK Under 16, Under 18 and Under 21 Vice Champion; Silver Medal on Board 2 in European Team Championship Under 18; and Winner of multiple huge youth tournaments such as Abu Dhabi, Gibraltar, etc.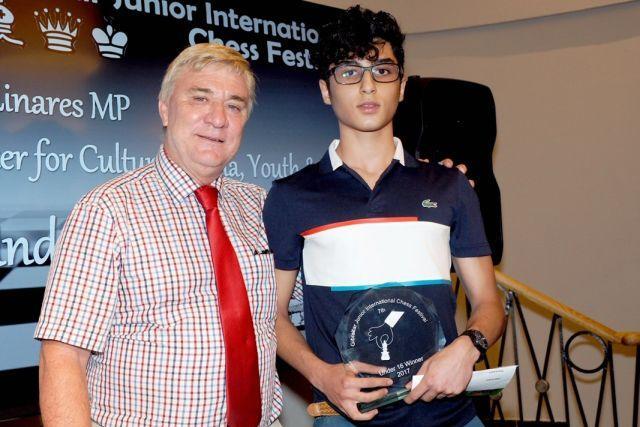 We hear you got banned from playing tournaments in Iran when you were 15. Can you tell us a bit more about what happened?
It's quite a long story that was big in the news back then and even to this day my name keeps being mentioned as the Iranian chess champion who got banned for playing a player from Israel. It's quite stupid in my opinion to mix politics and sports so I'm glad I made the decision to play him - even though it wasn't the first, and won't be the last time I play a master from Israel! After I was banned, my family decided to send me to boarding school in Canterbury. A few months later, the English Chess Federation invited me to represent them in tournaments and here we are!
Wow. And does your whole family play chess?
My sister is also a very powerful chess player. She is a woman grandmaster as well as an international master (only a few women in the world hold that title). Both my parents used to play just for fun but nothing serious. My dad first taught my sister chess when she was around 4, and being four years younger than her, I got into it as an infant!
So what does being a 'Grandmaster' mean?
The grandmaster title (GM) is officially the highest title for a chess master. Many people love playing chess, many are great at it and even pursue it as a profession but only a very small percentage of them make it to the GM level. Becoming a GM is currently my main goal in life and I'm definitely not too far from it!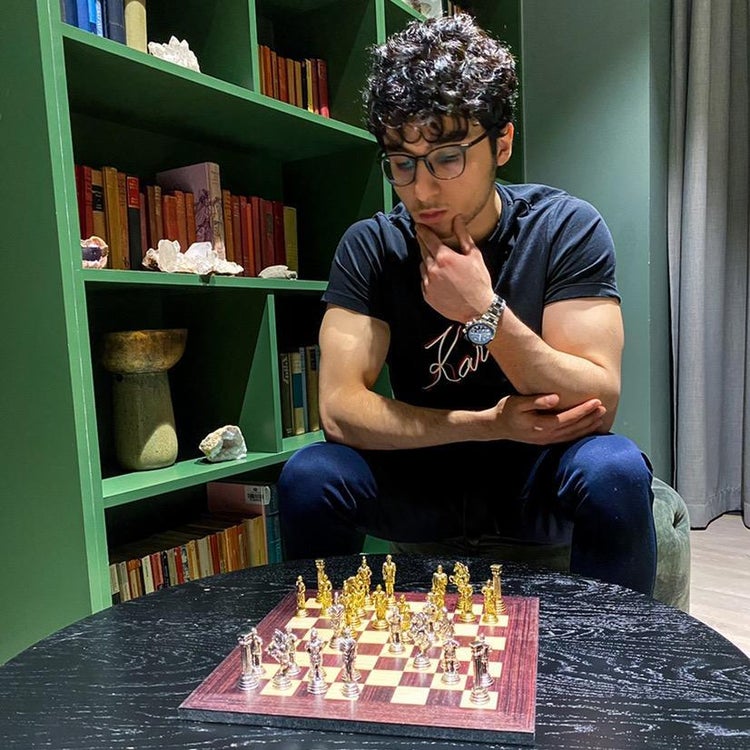 What do you particularly love about the game?
To me, chess is life! Everything I do is affected in a good way by it. It's not easy to put a finger on anything as I have never experienced life without the perspective of a chess player but it does massively help in terms of decision making, management, creativity, and the list goes on! One thing chess has taught me: it's never over, until it's over!
For any readers thinking about moving into The Collective, could you tell us what the vibe is like in the building? In the communal kitchen for example?
To be frank I've probably entered the communal kitchen like 3 times during my whole time living here haha, so I don't really know. But I'd say the general vibe in this building is very positive; it was very nice having some positivity going on, especially during the pandemic.
And finally, what's the single best thing about being a Collective member?
There's a lot that this place has to offer, but for me it's how simple it is to live here. Almost everything runs smoothly and I don't have to worry about anything. This surely helps me to progress and achieve my goals.