Our Virtual Experiences are open to everyone. Scroll down for this week's programme and join our online community.
For years we've been bringing the best performers, speakers and creatives into our co-living spaces to create cutting-edge cultural events, exclusive to our members. Now we've moved these events online and made them available to you - live to your laptop, tablet or smartphone, because we wouldn't want anyone to feel disconnected now, when community is more important than ever.
Joining a virtual event is simple and free - just find an event you like, click the link and follow the instructions.
Vinyasa Flow with Eloise
Monday 25th May 08:00-09:00
Vinyasa flow is a dynamic and creative yoga practice linking playful, flowing sequences with the breath. Aimed at all levels, this class starts with sun salutations to get the body warm, moves through asanas to build strength, and finishes with gentle stretches to get your body and mind ready for the day ahead.
Functional Group Coaching with Fitmego
Monday 25th May 17:30-18:30
Social distancing and self-isolation can make staying active difficult. But even small movements can have a huge impact on our physical and mental wellbeing. Join Fitmego for a class focused on moving the body through its natural functions and learning how to take charge of it.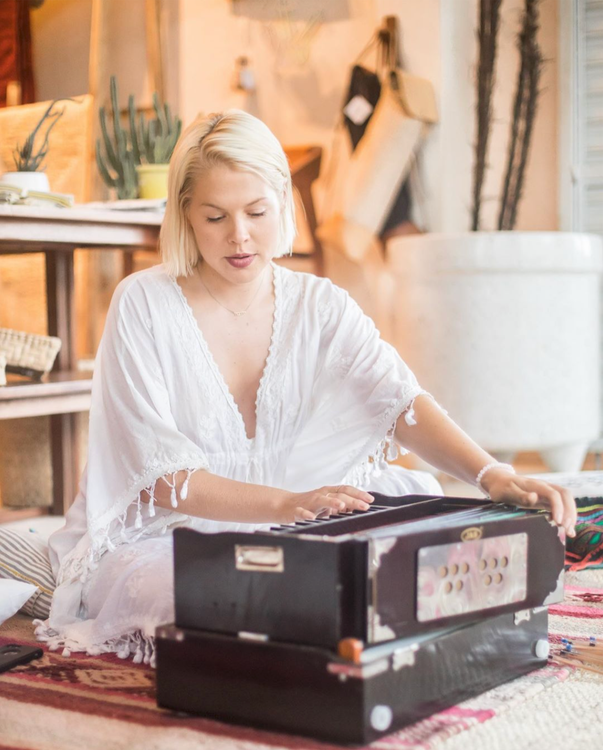 'From Burnout to Balance' with Yohanna Mannelqvist
Tuesday 26th May 12:00 - 13:00
Discover how to avoid burnout, and kick-start your journey towards inner balance. Yohanna will share her journey from burnt out London fashion executive to life as a traveling Yoga Teacher & Wellness Coach, and explore how you can use simple wellness practices to boost your wellbeing and create balance in your day-to-day life.
Next Step Coaching with Fitmego
Tuesday 26th May 19:00 - 20:00
This course is for anyone who wants to take their health, fitness and wellbeing to the next level. Over the course of the next 12 weeks, Fitmego will provide you with all the knowledge, tools and resources that you need to kickstart your health journey. In your first week, you'll learn the meaning of health, fitness and wellbeing, create some SMART goals and set up your tracking platform.
Cryptocurrency Masterclass with Grey Jabesi (Part 1)
Wednesday 27th May 18:00 - 19:00
Join famous Cryptonaut, Grey Jabesi, founder of Malawi's first cryptocurrency exchange, as he gives you a unique look into the world of blockchain and crypto markets. This series is for anyone interested in crypto investment, and is designed to arm you with all the knowledge and confidence you need to grow your very own cryptocurrency portfolio.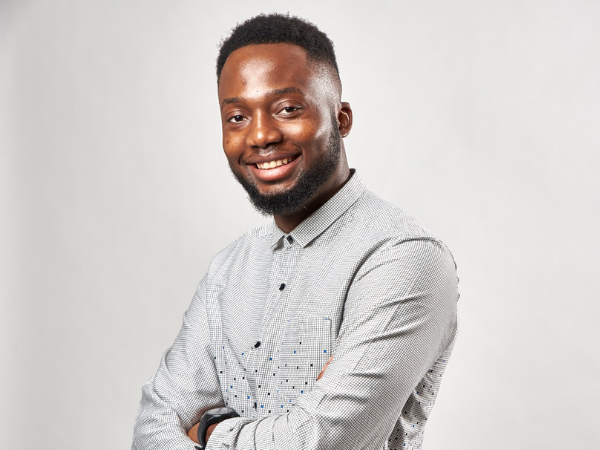 Slow Flow Yoga with Eloise Le Santo-Reed
Thursday 28th May 08:00 - 09:00
Tune in, move your body and calm your mind. Slow flow yoga deepens the connection between your body and breath as you move fluidly from posture to posture. Open up and re-center during this energising class.
Managing Emotions with Paula Davis
Thursday 28th May 18:00 - 19:00
Feeling overwhelmed by the radical changes happening in the world around you? In this workshop learn how to stay grounded and harness the positivity of tomorrow. You'll explore how the brain works and why we hold onto emotions and feelings from past experiences. You'll also learn two simple techniques that will help you change your automated emotional response, and lead to a happier and healthier life.
We've partnered with renowned Tulum-based retreat and community Nomade to deliver a series of transformational events across the month of May, designed to challenge, guide and inspire.
Rise Up Open Mic Night: LDN x NYC (Part 2)
Saturday 30th May 21:00 - 21:45
Rise Up presents an open mic event packed with a roster of emerging poets, rappers, singers and storytellers from London and New York. Rise Up is a community open mic event for poets, rappers, singers and storytellers. With chapters in London and New York, Rise Up provides a platform for artists and audiences to connect through art and language. Prepare to be blown away.