Our Virtual Experiences are open to everyone. Scroll down for this week's programme and join our online community.
For years we've been bringing the best performers, speakers and creatives into our co-living spaces to create cutting-edge cultural events, exclusive to our members. Now we've moved these events online and made them available to you - live to your laptop, tablet or smartphone, because we wouldn't want anyone to feel disconnected now, when community is more important than ever.
Joining a virtual event is simple and free - just find an event you like, click the link and follow the instructions.
Journaling for Self-Care Workshop
Tuesday 16th June 18:30-19:30
Slow down, unwind and join Head & Hands for a mindful journaling workshop. In this relaxing session you'll be guided through a number of exercises to help you develop a new connection to journaling, and find new ways to anchor anxious thoughts into a place of stillness and calm. Get your pen and paper ready and let's journal together.
Cryptocurrency Masterclass Series with Grey Jabesi (Part 4)
Wednesday 17th June 18:00-19:00
Join Cryptonaut, Grey Jabesi, founder of Malawi's first cryptocurrency exchange, as he gives you a unique look into the world of blockchain and crypto markets. This week we dive into market risks and the opportunity landscape to help you make informed crypto investment decisions. This series is designed to arm you with all the knowledge and confidence you need to grow your very own cryptocurrency portfolio.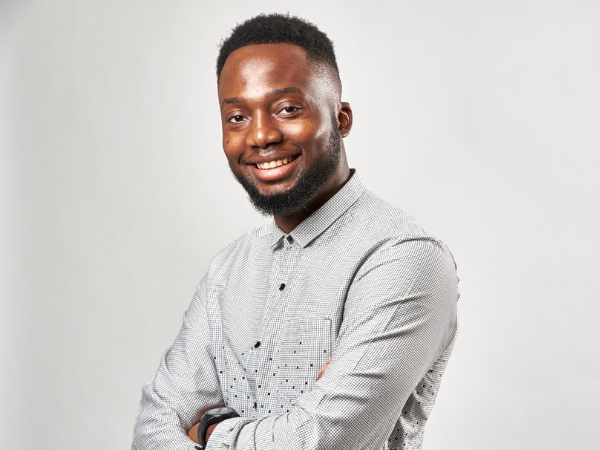 Hatha Yoga Flow with Eloise Le Santo-Reed
Thursday 18th June 08:00 - 08:45
Be guided in practice by our resident yogi, Eloise, as she prepares you for the day in this gentle Hatha yoga sequence, focusing on holding postures, deep breath work and meditation techniques. This mindful practice is suitable for all levels of skill and experience, so just drop in and re-charge.
Mastering Financial Freedom with Lifestyle Perfected
Thursday 18th June 12:30 - 13:15
Join the life coaches at Lifestyle Perfected to unlock financial freedom and optimise your life in this mastermind series. Over the course of the next four weeks you'll learn the strategies and mindset tools to achieve a balanced, fulfilled life free of financial worries and burdens, and achieve your life goals.
This week is all about examining our relationship with money. To help ground the next few weeks we'll be discussing and considering:
Our mindset around money
How our past has framed that relationship to money
Our fears or limiting beliefs around money
What motivates us so we can achieve our goals
Yin & Restore Yoga with Eloise Le Santo-Reed
Sunday 21st June 18:30 - 19:30
Slow down this Sunday, and release the tension from the week in this Yin Yoga class with Eloise. You'll be guided through a calming practice, focusing on the breath to reduce stress, relax the nervous system, and release tension from the body, helping you become stronger physically and mentally.
Great for beginners, as well as seasoned yogis!