Last week, The Collective team headed to the Startup Grind Europe Conference in London – featuring over 3,000 start-ups, investors and innovators for discussions around the future of start-ups, venture capital, AI, fintech and more. Along for the ride were co-working member, Khaled and Old Oak resident, Gareth. And we found out what they made of the event, and what sparked their curiosity.
Let's start with Khaled. So first, what do you do?
I run my own company, Metier Digital, that helps businesses validate, demo and build commercially viable digital products. I've been co-working at The Collective for three months now.
How did you find the event?
I was interested in getting knowledge from experienced people in the start-up world and making some connections. I actually attended quite a few talks, the Future of Work (remote teams), How to Scale a High Growth SaaS company, the EU Funding landscape, Fireside chat with Google for Startups and Backstage Capital and a Startups Bumpy ride to getting funding, all being equally as informative and engaging.
Any key take-aways from the day to share?
Lots. I've learnt that to scale a high-growth company you truly need to be a riskaholic, but you need to take calculated risks and always have a way of getting out if the plan isn't working, which is the thrill. I also learnt that founders who are underestimated (minorities, women and LGBTQ) need support, and less than 1% of funding goes to all-female teams. This needs to change.
What inspired you most?
Arlan Hamilton, the Founder of Backstage Capital. He is in a minority, was homeless and on food stamps in the USA and still managed to build a successful venture capital firm in a few years.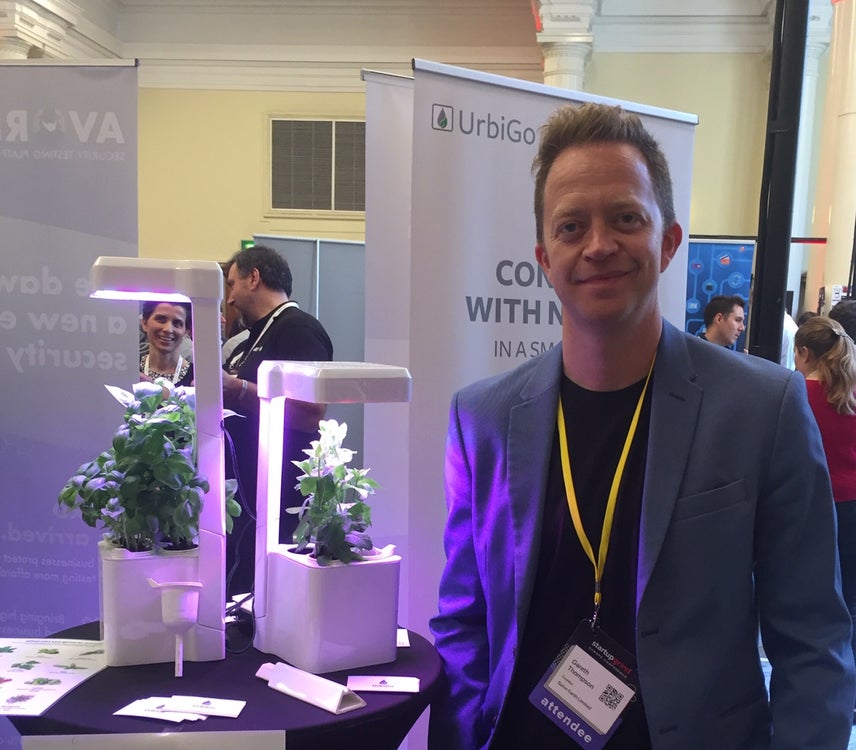 Next up, Gareth. How long have you been living at Old Oak?
11 months and I'm going to renew for another year!

That's good to hear. And why were you interested in StartUp Grind?
Because I'm now I'm focused on building my own eco-startup, Net Zero, to help the climate change crisis. I also help others to create and build eco-startup companies that will clean and green our planet. We're facing an environmental catastrophe if we don't change the way we do business. I believe we have the creativity and need to innovate and build entirely new environmentally-friendly businesses. Everything needs to change, from the energy we produce to the clothes we wear. But we can do it.
It's so important more people realise what it means to be green! So which talks inspired you?
My favourite talk was by Bulb. The founder was a very modest, regular guy, even though he'd built an epic multi-billion startup in just 4 years. Bulb switches customers to green energy for their home and
saves them money on their electric bills. The founder says people thought he was crazy when he first pitched the idea. Now they're aiming to go international to become a global green energy company.
Hearing talks from people who defied the odds to create the future is always amazing. They demonstrate that it is possible to change the world and it's important not to be put off by naysayers. Stick to your dreams and protect them.

Did anything change your outlook or opinion on something?
The Tray.io founder said one of the most productive relationships he had while building his startup was with an investor. This made me realise that investors are not just money suppliers who crack the whip. They bring valuable skills and knowledge and assistance to a startup. Choose your investor wisely!
Keep your eyes peeled for more insights into the world of business, culture and lifestyle, direct from The Collective and our members.