We caught up with Ammr Vandal, The Collective's Architecture Director about the changing face of design: how the pandemic has changed what people want from their spaces, the importance of community and where she draws inspiration from.
The pandemic has made us re-look at everything from the way we shop to how we workout. Is this also true of how we will design buildings in the future?
Building design inherently needs to respond to how we live, work and make human life better and easier. It serves to uplift the human spirit and soul, much like any environment that surrounds us. We've seen these kinds of crises and the after effects in society before, such as the changes in design regulations in New York that we saw after Hurricane Sandy. It's always fascinating when society as a whole is hit by such a challenge and seeing how we respond at the individual level and at the larger scale, urban level. And in this situation it's the same, building design has to respond to this pandemic to stay relevant, there is no other choice.
A lot of ideas for communal spaces and housing which considered ideas that were radical at the time, such as flexibility, conflation of live, work and play, blurring of private and public space, have all found new relevance for society today. Cedric Price's fun palace comes to mind, which was a real challenge to the perceived permanence of architecture or Moshie Safdie's Habitat '67, which tried to address communal needs in housing.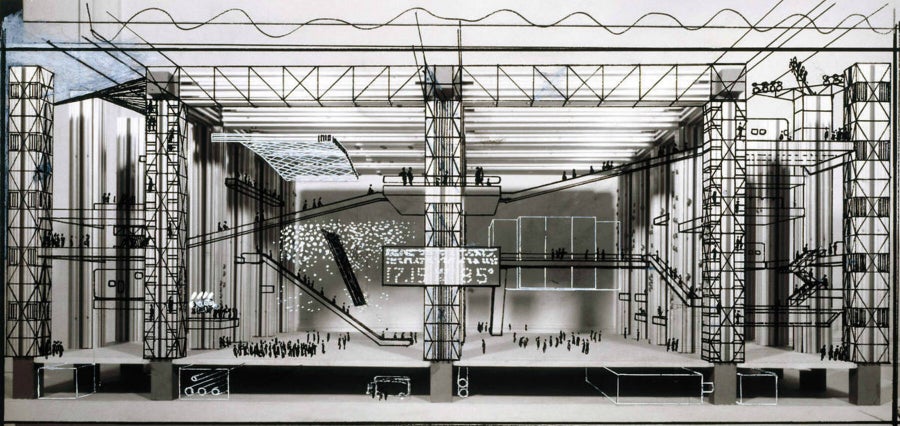 I expect the ideas of private and public space in housing will shift as we reconsider moving away from housing family units to housing communities. On a practical level, I think the regulations within building design that controls habitable space and exterior space and how building ventilation is designed will change. And I think we'll start to see more response to creating more contact free design. I believe this will also translate to the urban level with an emphasis on public space allocation in cities because we need to address the need for more open space and less crowding. And then private developments will consider adding in 'public space' as an amenity to their building, as a differentiator.
Will this year change what people want from their buildings?
This year and the many months of isolation that we've all experienced, I think will affect how people choose where they want to live and in what kind of space. I see people wanting more outdoor space or open spaces, but they will also want a strong community around them to support them and become their network. A building that lets you weave in and out of private to communal spaces. Their private spaces will need to be efficient and workable, but with the flexibility to create a sense of belonging. I think we will also become more health conscious and environmentally conscious as we see the impact of the built environment on our physical and mental health and the planet in general. People will want better gyms, more workout spaces, meditation spaces, a better understanding of their carbon footprint and having the knowledge of the impact of their choice of housing on the environment. Essentially, just more options.
Historically we have been quite limited with what you could choose from in terms of housing options in our cities, as housing was based on the typical family unit, two parents and two children, and a perception of the demographics of the cities and not the actual demographics, such as more single people and a wider range of family types. We need more options in cities for them to remain relevant to our evolving societies, and because your house has to do so much more than just be a place to sleep, it's also going to be a place where people work, live and socialise. So they have a lot more considerations in their minds when making that choice. The below sketch of our office designed by Sou Fujimoto's for our upcoming1215 Fulton Street project is a great example of flexible spaces. The individual becomes part of an overall collective form, from small to large, private to public and furniture to space to city, with various communications, relationships and combinations.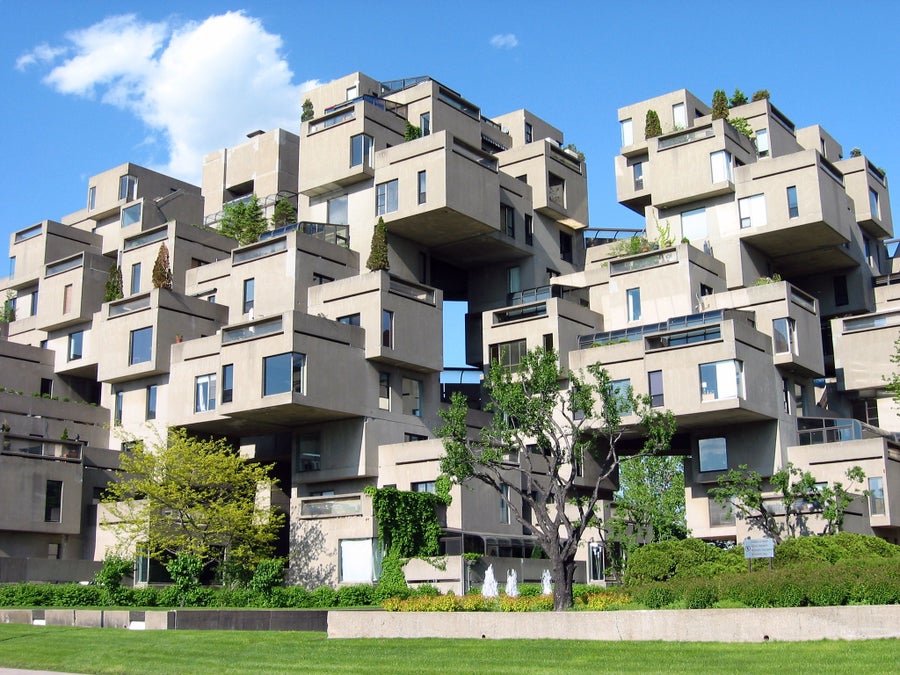 Our current and future developments are all in cities. Has our model proved itself to thrive in uncertain conditions, or are there any risks?
I think initially we were all a little wary. We were all wondering what would happen, but seeing how it has thrived under this environment, frankly isn't a surprise to me.
One thing that hasn't and won't change is that our members are often in a state of transition. They've just left university, moved to a new city or recently divorced, for example, and are looking for a convenient lifestyle and a community at their fingertips. And we offer all of that, and that's why I think co-living is such a resilient model. Whatever happens to human beings, there's always going to be people in states of transition, seeking community.
"That's why I think co-living is such a resilient model. Whatever happens to human beings, there's always going to be people in states of transition, seeking community."
Also, the desire to live in cities will not change; we have a fundamental need for human connection. Cities offer unique opportunities and rich and diverse communities that suburban areas can't compete with. One of the main reasons I moved from Pakistan was for New York's culture and diversity. I wanted access to the best art, music and dance amidst a conglomeration of different cultures, where everyone is welcome, and anyone can make it their home.
However, there are of course risks with our model. This is a reasonably new building typology, and it doesn't have the same depth of history, as we've seen with multifamily buildings, or we've seen with hotels. But on the flip side, that's also the opportunity. It's fascinating to be part of something in its early years, and it's clear that co-living has hit on something needed in the market. Others have joined the trend as they see its potential. And what is really valuable at The Collective is the amount of history and member insights we have that allows us to uniquely craft our offering based on real data.

When designing how much do social factors play a part in the process?
The social factor is a crucial driver in how we think about design. And that is a fundamental shift with how mass housing previously thought about the design of housing at scale. In the past, the idea of community and the social factor in housing was very much a passive approach to creating buildings or housing complexes because it relied on the neighbourhoods and cities to provide that social factor. However at The Collective, we're saying that the neighbourhood and the city need to come into the building. The space enables social programming, formally or informally, to create the social fabric of each building. So it's a more of an activated approach to how we look at social needs and wants from our members, which we plug it into our design.
This is not a new concept or idea. We've seen this in the past across many countries and cultures—for example, Saettedammen in Denmark. In 1966, Jan Gudmand-Høyer and five friends purchased a building site in Hareskov, on the outskirts of Copenhagen, in the hopes of forming new ways of living that embrace the basic human needs. It's a very early model of co-housing, and it was designed to facilitate the social conditions of that community.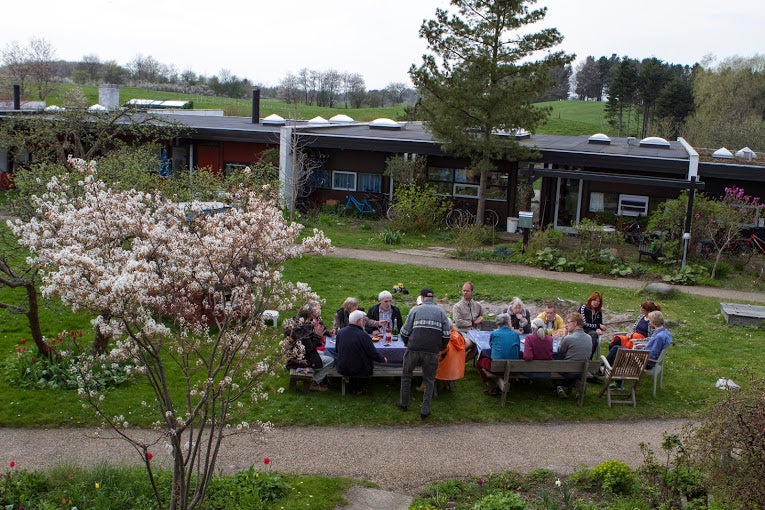 There are also some great examples of recent projects taking social and economic considerations of a community as a driving force behind the design. Such as the project by ZAV Architects, called Presence in Hormuz. The story behind this project and the sheer beauty of the project are very inspiring.
Essentially through our buildings' design and activation, we aim to enable people to lead more fulfilling lives together, no matter the current social or economic situation, and that won't change.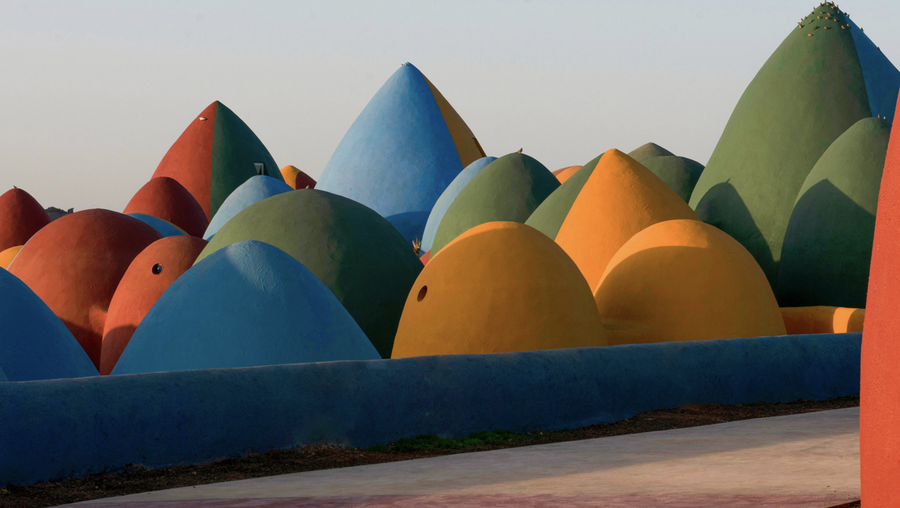 The Collective builds one of a kind co-living spaces to live or stay. Enjoy a private studio or ensuite, with co-working, pool, gym and spa and connect with great people at events like yoga, coding and cocktail making. For true peace of mind, everything is included in one easy bill. That's all the big stuff, like spaces, events, gym membership and the little things, like maintenance, wifi and cleaning too. We sort the boring stuff so you've got time for what really matters. Discover more at The Collective.com.