Yesterday the BBC published a news story, 'I'm surrounded by people – but I feel so lonely', revealing the findings of their Loneliness Experiment, a survey of 55,000 people worldwide, to understand the issue of loneliness in our cities.
The article explains that loneliness is not just an issue that affects the elderly – but Generations Y and Z are amongst the most lonely according to their findings: "There is a common stereotype that loneliness mainly strikes older, isolated people – and of course it can, and does. But the BBC survey found even higher levels of loneliness among younger people, and this pattern was the same in every country."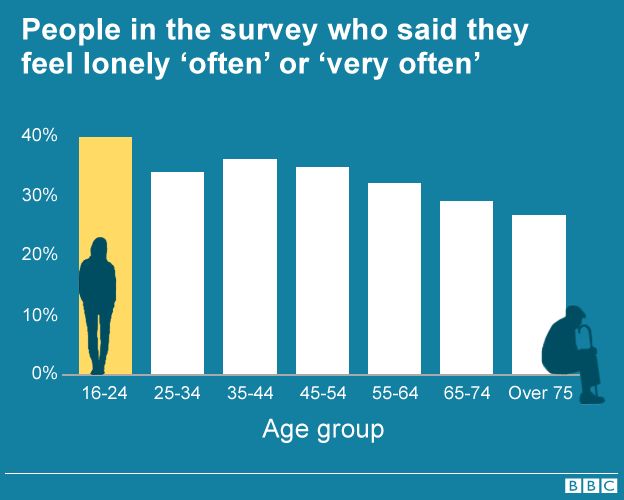 Why should we care that young people are feeling more lonely? According to the BBC: "When loneliness becomes chronic it can have a serious impact on both health and well-being." This phenomenon has been well documented in a report by the Jo Cox Commission on Loneliness, which reveals that "loneliness has serious consequences not only for individuals' wellbeing but also for their health and the economic stability of wider society."
Across cities, the social infrastructure that binds us together is in decline. Take the falling numbers of pubs or the fact that millennials are less likely to identify as religious. The opportunities for us to meet in a community are harder to find as these institutions become less popular, in turn making it harder to meet new people and stay connected with those we already know. Living in a community is one way we can combat the problem and is one of the reasons we started The Collective – to build a company that focuses on human connection by rethinking how we live.
Thanks to the rise of technology, we are at the same time the most connected and most disconnected generation. Finding a sense of belonging and a feeling of being part of something by living with other people can help ease the pressures of our complex world.
As the head of community experience at The Collective, I've seen many people move into Old Oak and make lifelong friends. This should never be taken for granted.
Our member Bria Woods said: "Living at The Collective gives me the confidence to build relationships intentionally and invest in my friends who become like a second family. The advantage of living together is being able to have frequent and casual encounters that become the starting point for stories and memories.
"Whether it's just getting together to watch The Great British Bake Off together or exchanging professional skills, there are many opportunities to connect with other people and create lasting relationships."
Another member Aden said: "Living at The Collective has helped me to unweave the layers of loneliness I've experienced through gentle immersion in events, self-development courses and endless elevator conversations with worldly community. It is a sanctuary for the lonely soul to find peace and soul friendships."
Although it's clear that loneliness is a crisis in our city, community and concepts like co-living can offer an answer: sharing experiences to build authentic connections with like-minded people.
Looking for new ways to meet people? Read 4 simple ways to feel more connected or book a tour to explore co-living at The Collective.