Viewing one of Franziska Barczyk's works is like holding a colourful mirror to our world. Armed with bold tones, detailed patterns, and a keen knack for observation, she creates dynamic works that explore the way our environments help shape our identity. "My work is informed by how politics, society and culture can affect identity creation. I love hearing people's stories and the way they perceive the world."
Born in Germany, Franziska is now based in Toronto where she works as an illustrator, art director and gif maker. Her ability to translate complex ideas into compelling visual symbols has seen her client list grow to include the likes of the Toronto International Film Festival, NPR, The Washington Post, and the New York Times Gender Letter.
We love Franziska's take on people and place, so we asked her to work with us on some illustrations. She said yes, and the rest is history. We paid her Toronto studio visit to find out about her inspirations, process, and what's to come: here's what happened.
What things would you say most inform your work?
My work is informed by how politics, society and culture affect identity creation. I love hearing people's stories and the way they perceive the world. On a small scale, these stories are exposed to me by the relationships I have with people, and my observations. On a larger scale this means staying up to date with world events.
No matter how big a part they play in the work, your characters always feel super individual and real. Where do you draw your inspiration from?
I think of the characters I create as if they were part of a scene in a movie. They have to exhibit a certain emotion, fashion, and gesture to portray a personality.
Many of your illustrations have a feeling of movement and music that gives your characters this fluidity and energy. Is music a big influence?
A musical style can tell me what the character might wear, or how they would dance, what postures they might have. Using postures inspired by modern dance, I can exaggerate the personalities too.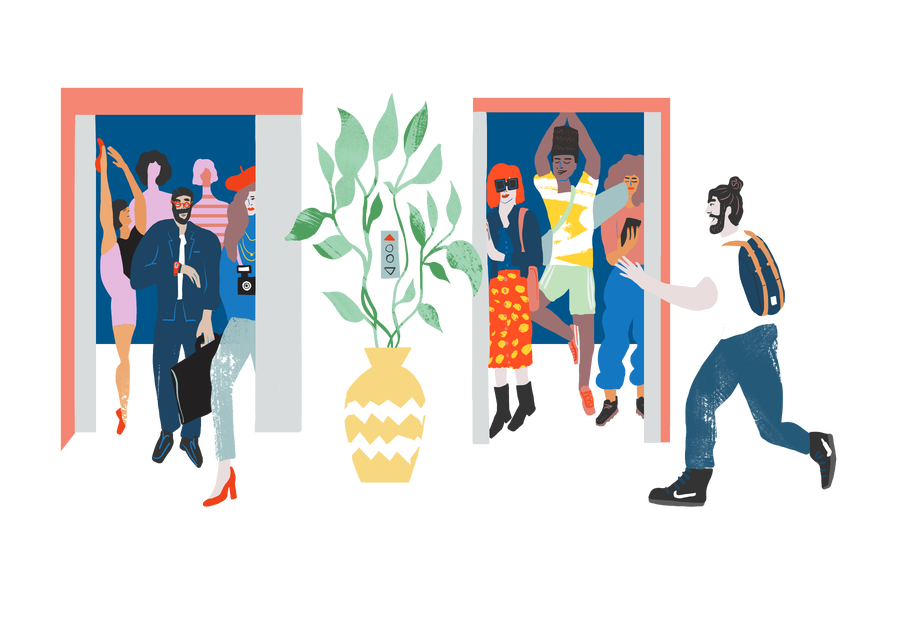 What tracks or artists have you been listening to lately?
I listen to everything, but recently I've been listening to Anderson .Paak, Frank Ocean, Tito Puente, Eddie Palmieri, Kamasi Washington, Rosalia, Blood Orange, The Internet, Joao Gilberto...the list goes on. I also love salsa, bossa nova, and hip hop, as well as movie soundtracks like Call me by your name.
What do you love most about living in Toronto?
I love how it gives me a sense of community. It feels like a transient city and is full of different cultures. I think Torontonians share a similarity because most of them have an immigration story.
A lot of your work is observational – how does each city filter into your creations?
The city filters itself in through fashion and environment. When I was living in Amsterdam I was always drawing people on bikes. Living in Canada when it's cold, I draw big sweaters and spend more time inside.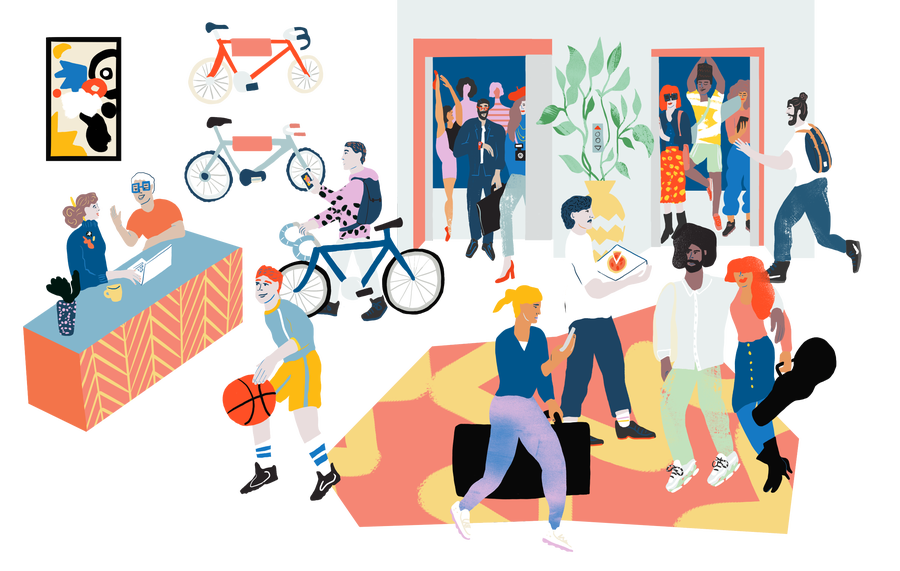 As well as illustration you also work with collage and video – like in your work for the Toronto Film Festival's (TIFF) recent Share Her Journey initiative. Can you tell us a bit more about the project and why it resonated with you?
It was part of TIFF's initiative to increase opportunities for women behind and in front of the camera. The themes resonated with me as the stories were about relationships, finding your own voice as a female and the state of the world.
I wanted to use symbolism to highlight certain themes. In one film for example I created a ripping motion of a female portrait with another portrait of her underneath. I did this to show that she had to start a new life, which resonated with me as I have had to get past similar obstacles and new starts – like moving to a new city, starting a new relationship, or a new project.
What things would you love to do with your work that you're yet to do?
I'd love to create a surreal travel story or illustrate the opening credits for a movie like James Bond. I'd also love to work with a ballet company to illustrate their costumes and stage design, or on a documentary style project to bring awareness to humanitarian issues.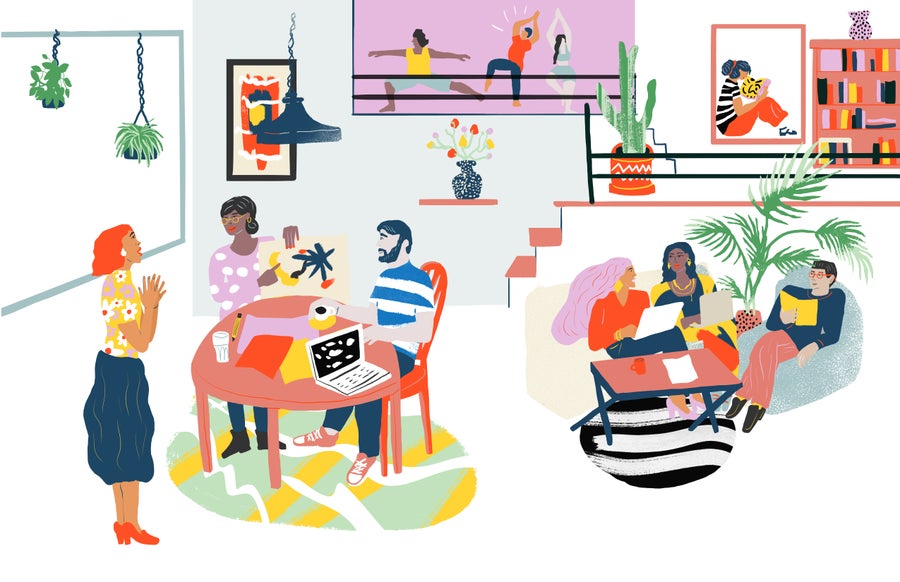 Your journey to becoming an artist and illustrator involved lots of different experiences, which ones would you say helped shape you the most?
Creating a discipline within my work ethic. Having had my first solo show in Toronto (with my twin sister Hanna Barczyk) gave me the opportunity to question what I stand for as an artist. Working for the New York Times Gender Letter which publishes my work regularly. Having the opportunity to be a studio assistant to Edel Rodriguez and Christoph Niemann and seeing how a professional illustrator studio functioned.
What advice would you give someone who is considering going full-time or freelance in their craft but isn't sure how to approach it?
Create self-initiated work and carve your own voice. Treat it like a full time job, even if you just sketch the whole day. Use social media to your advantage and create s series of work that can be published on sites that promote illustration and art. Just set a goal then do something every day to reach it, no matter how small.
For more about Franziska, head to her website.