When I tell people that I'm working as a freelancer, they already have a certain idea of what my life looks like: getting up late on weekdays, having a coffee in the park before work and travelling every month. These are just a few typical stereotypes I often come across.
But what does it really mean to freelance? Of course, working on your own definitely has its benefits. You have the freedom to schedule your working hours the way it suits you best and some projects may give you the opportunity to board a plane every now and then. I work as a blogger and creative content creator for crafting, interior and design, and it gives me the freedom I always dreamed of.
But in the end, the work needs to be done. And because you are working on your own, creating a successful business sometimes can be a serious challenge. With this in mind, I've prepared a list of five tools and tricks I've found useful as a creative freelancer.
Whether you need some support organising your work, you're struggling to find new clients or you just need a few ways to save time and increase efficiency, here are my top tips to work smarter and get the most out of your business.
1. Organise your projects and tasks.
As you may have experienced yourself, working on creative projects often leads to a creative mess. When I was a child, my mother tried to teach me to keep my workplace tidy. Sadly, her effort was in vain. Only when I started working as a freelancer did I begin to comprehend the benefits of keeping my workspace organised. To put an end to the paper chase on my desk, I've decided to digitise everything with a tool called Trello. It's available as an App (iOS & Android), but you can also use it on your web browser. This useful tool allows you to create boards for your creative projects, sort your tasks in lists, create deadlines or to share your work with clients. And the app offers even more features – give it a go!
2. Make your work more vivid and create beautiful graphics.
Some people have the capacity to envision abstract things, and some people don't. But don't give up! When your work or the service you offer is less illustrative, make it more vivid by creating captivating graphics. Thanks to easy-to-use online tools, you don't have to be a graphic designer. Check out Canva, a free app that offers loads of beautiful templates to create catchy info graphics and stunning Instagram-worthy posts.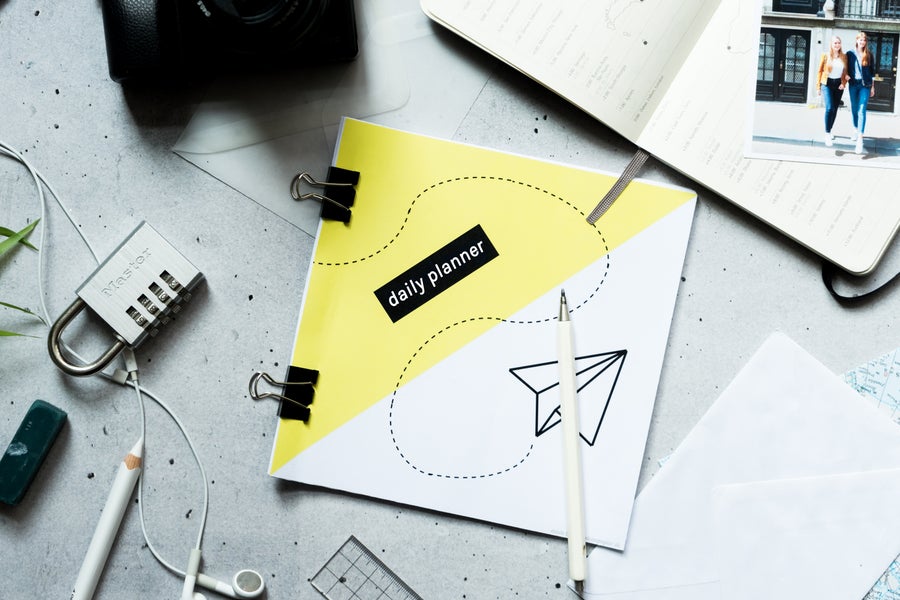 3. Increase your reach.
Social media: some love it, others don't. But at the end of the day, having a presence on social media channels gives you the opportunity to show your work to a wider audience – and find new clients. Try to focus on two to three channels that really reflect your target group. Don't miss out on Pinterest. This platform is so much more than just an image search. If you're able to figure out how to present your work in the right way, it can help increase the traffic to your website in a way you would never expect. Find some very useful Pinterest tips here.
On the other hand, make sure you don't waste too much time on your social feeds: Try out smart automation and planning tools like Tailwind, Boardbooster or Buffer.
4. Stay productive.
There are so many advantages of not having a boss. But sometimes you need someone to remind you to stay productive. As a freelancer, you have to do this for yourself. Thankfully, there are tools for freelancers to help avoid distractions and reach a higher level of productivity. First of all, your phone's airplane mode can work wonders. No calls, no messages, no interruption – so you can fully focus on your project and let your creativity flow. The timer function is another underestimated feature that can help to schedule your working hours. Set an alarm for one hour and then try to stay focused for that period of time. But don't forget to treat yourself to a coffee break afterwards!
Your phone's airplane mode can work wonders. No calls, no messages, no interruption – so you can fully focus on your project and let your creativity flow.
If your phone is indispensable for your work, turn your display into greyscale to not let the saturated colours of your apps distract you from your initial task. Here you can find out how it works.
5. Stay up to date and never stop learning.
Being in a state of constant change might be one of the most important things freelancers have to be aware of, especially for those who work in design. Circumstances are constantly changing, new trends are coming up, and customer behaviour is in an eternal flux. Keeping an eye on the industry, improving efficiencies and learning new skills ensures long-term success for creative business. For example, listening to podcasts is a useful way to keep up to date. I personally tune in while doing monotonous tasks like painting, crafting or editing pictures, to make the most of out my time. There are plenty of different channels that offer a wide range of topics, from industry-specific professional advice to interesting interviews with successful entrepreneurs. Check out the Podcast App (iOS), browse the podcast library on Spotify, or download iTunes to find the channels that best fit your creative business.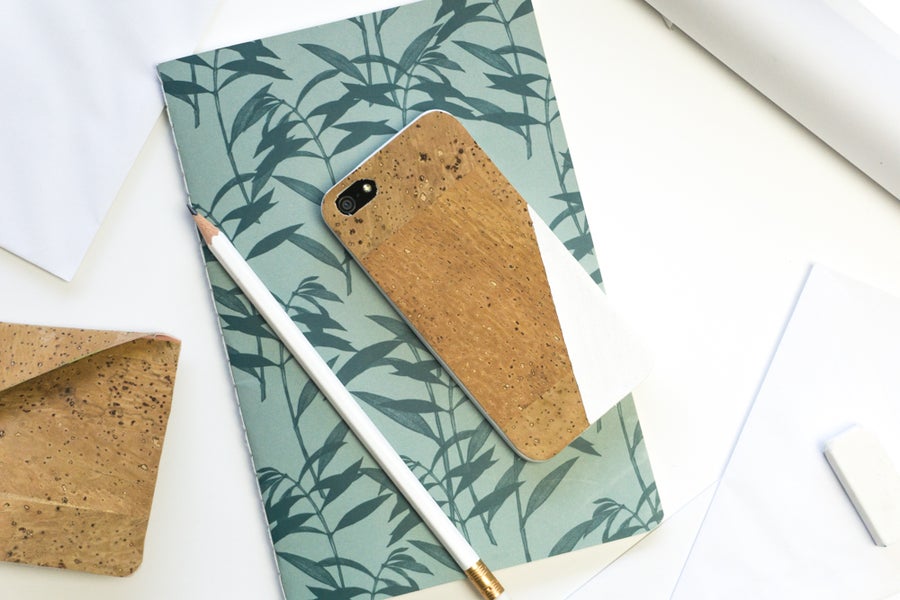 As you can see, there are a lot of useful tools and apps for freelancers. They can help you to cope with everyday life working for yourself to get the most out of your business. But in addition these tools, there is one piece of advice that's the most important: do what you love. In the end, that's the best way to succeed.