From training as an actor to releasing his latest hip hop/rap album, member Sebastián has been working towards his dreams since the age of 10. Here he tells us about collaborating with fellow members; how the philosophy of Stoicism inspires his music; and what a typical day looks like at The Collective Old Oak.
Tell us a little bit about yourself, where you grew up, what brought you to London?
I was born in Mexico City in 1991, so I'm what they call a 'Chilango' but also hailing from Veracruz I have 'Jarrocho' blood in me too. I moved around the USA with my family, San Antonio,Texas and Miami, before mainly growing up in the beautiful, Geneva, Switzerland where I finished high-school.
I'm fortunate to have lived in many different cultures which opened my mind to the world and its people. When you see all of our differences, you then realise our stronger similarities. I came to London in 2010 (though in 2011 I spent one year in Prague doing an Acting for Film course, to pursue my acting career that I have been working towards since I was 10 years old. I graduated from Drama Centre London with a BA in Acting and have been in the industry since 2016. I am now represented by CAM, one of the top artist agencies in the UK. The opportunity to make my dreams come true is what brought me to London and to be honest, I'm close. All I have to do is keep working hard, keep creating and persevere.
How long have you lived at The Collective and why did you choose to make it your home?
When my contract finished this past December, I started looking for a studio. Luckily, my mom ran into a Collective ad on google and BOOM. The state of the art building and appliances, and the practicality of not having to make a 2 year contract especially during these uncertain Covid times made it impossible to ignore. On top of that you add how much fun you can have here (gym, sauna, games room) and the possible networking. Easy decision. Where I am in my life right now, a place like this can really help me move forward.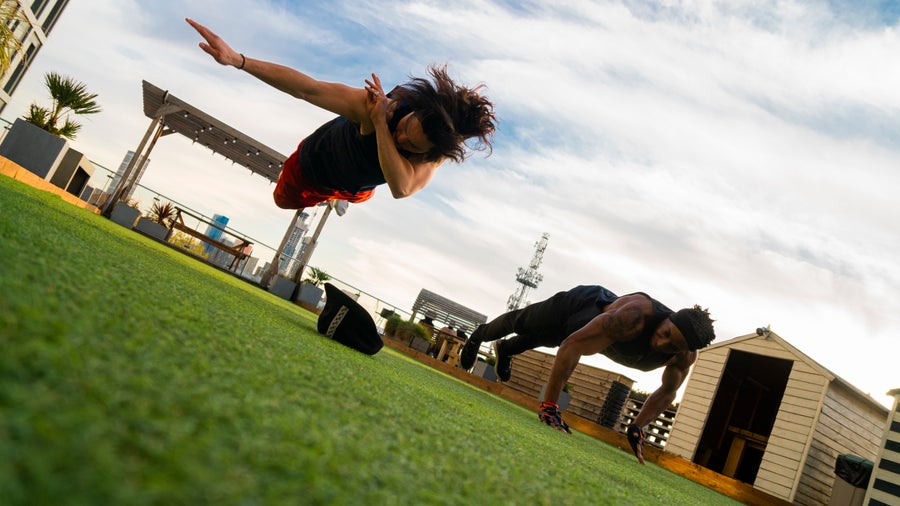 It sounds like you've experienced a lot of different accommodation options in London. What have those been like, and how have they compared to The Collective?
I've lived in student dorms and flat shares with my sister, strangers (5 ppl one toilet in Aldgate East, horrible) and with my good friend in a little corner of paradise in Wapping. My favourite so far is The Collective because of the community and meeting so many people from all types of backgrounds.
The room here is more like a student dorm, with the essentials but not too much space. Though there's more than enough room to be comfortable. The main difference is here if I need some air, I have a huge terrace at my disposal and all the other big rooms to do work or whatever.
What's a typical day like here?
So one day could look like this:
Start off with some meditation, then do an insanity workout with El Polatino, Michelle and Kia, then head down to the Exchange or Lobby and get some work done. Have some lunch on the Terrace with whoever's there, then go play some football with Leon. That evening hit some freestyles and listen to music with Gavina and Maz, or go to the games room and play ping pong with Janis, Peter or Zoltan. And that's just a Tuesday! This is my kind of lifestyle. Like my latest single points out, just LIVE IT WELL.
Sounds great! Tell us about your latest single. What's the story behind it?
Live It Well is one of the singles on my latest album SKY-DRIVEN, now on Spotify/Itunes/Apple Music. It was inspired from the simple but beautiful harmony my cousin 'El Delirante' in Mexico played on the instrumental and the philosophy I distill into all of my lyrics. It's about understanding how the energy you give is the energy you get. As the Stoics say, 'memento mori' (remember death). Life is not forever so enjoy it. Hip Hop is, like KRS-ONE put it, 'edutainment'. Education and Entertainment. Rhythm and Poetry.
Wherever I go I'm always imagining what I could film where and especially my new album just coming out, everywhere I go is a potential music video location. From day one here, I was stunned by all the cool spots I could use so I filmed the video here at The Collective Old Oak.
Have you found many other creative people at The Collective to collaborate with?
Yes. I've met loads of talented people I'm planning to collaborate with. I'm grateful to be in a place like this because I know it will be beneficial for my life. If you treat people with respect and authenticity, you find out who they truly are. And when you truly listen, people have much more of a story to them than you first imagined. This is when true bonds can be created and when you truly find ways to help each other advance in this game we call society.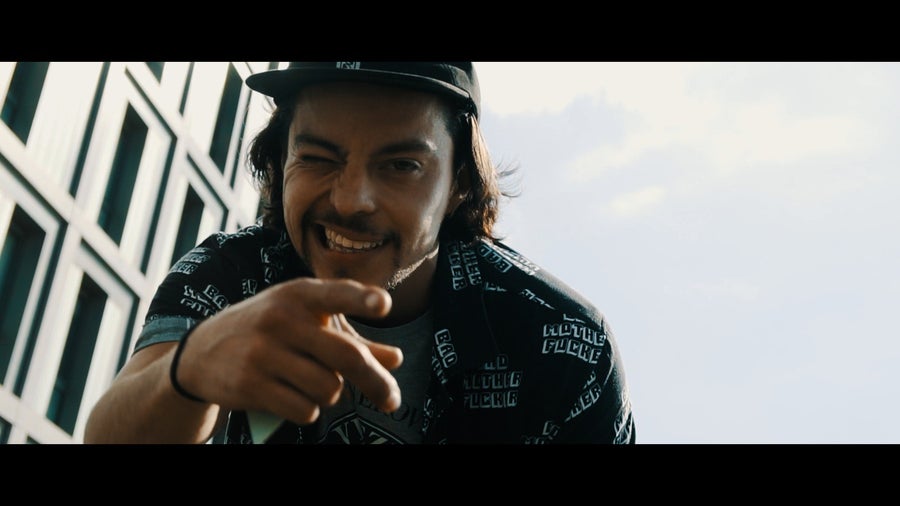 What advice would you give to anyone about to move into The Collective so they can get the best possible experience living here?
Be open, be honest, be true, be you. Enjoy and do what you love.
What is your favourite memory at the Collective?
I love those moments where life just flows, like today, it's hot for the first time in ages, clear blue skies. I went out to the terrace to rehearse for an audition and there were some people having lunch and enjoying the sun. I put some music on my speakers. Then Carl rocks up with a football and we start doing keepy ups with another dude who was working out, 10 minutes later more people join for a group workout. Those are the moments I cherish.
This past year has been challenging for us all. What have you been doing to get through it?
This year has been very tough but I've learned a lot from reading philosophy and I take Stoicism to heart. 10% of life is what happens to you and 90% is how you react. I didn't let it get me down. Yes I reached zero on my bank account countless times. But I have been super disciplined this past year. Working out every day, meditating, working on my music and writing a play and other stuff I want to put on in the future. And also having fun, playing games and having socially distanced drinks with my neighbours. I feel like I've grown up a lot. This was an invaluable time for introspection and a moment of pause, reflection, something our materialistic and individualistic world desperately needs.
What's the single best thing about being a Collective member?
That I'm free to be alone when I want too and be with people when I want too. After covid, I truly see how we're all tied together by our consciousness and existence, we are all one breathing organism. Being part of a community is priceless, well, the price is our mental health and sanity, so yeah, priceless.