Co-living is the sum of having more with less, and how we realise that in a culture of wanting more with more. As The Collective introduces a new department responsible for our environmental, social and economic impact, Petronella from the team reflects on how co-living can contribute to a resilient future for our cities and society.
Taking action to have a smaller footprint, share resources, spaces and activities can improve our quality of life – and our health and happiness. This is because such acts of generosity release the hormone oxytocin, aka "the love drug." But sharing also has the benefit of simplifying our lives, a big plus for those who live in an urban professional environment where we don't have the time or space for too much stuff. And increasingly, we're seeing initiatives and movements arise that have this 'small footprint' ethos at their core.
We have heard the story of everyone in a street having a car that they only use once a week – and so, car-sharing was born. Then there's co-living, where members can access shared amenities and facilities as well as a space for them to connect, exchange, collaborate and grow. Well-designed communal living improves our health and wellbeing too: walking more to use local services and being more socially active reduces the risk of chronic illnesses like obesity and diabetes and improves our cognition and mental health. For example, if you increase your housing density by 25%, you will increase your likelihood to walk by 23%.
The Collective has a responsibility to its membership and to the real estate sector to pioneer co-living, this progressive development that nourishes our wellbeing and the natural world. Now, it has recruited a new Impact team to help realise this.
As a sustainability activist, leading Impact at The Collective is my dream gig. This project encompasses the full picture of people, place and profit with the potential to disrupt how we live in our cities.
So, what kind of things will we be doing?
First, we help our members understand the role they play to ensure future generations have the same opportunities they have, and presently, how they respond to social and climate challenges. Beyond this, how might we support them to develop their full potential and create strong community bonds within and in our neighbourhoods? For place, we look at the quality of where and how we live; how we design and build our spaces, how we reduce our emissions and waste, and how we might replenish the biodiversity around our buildings – that in turn improves the quality of life for our members. And importantly, as a business, we future-proof our offering to be resilient; to respond and demonstrate value to the communities we serve including our investors, and to support long term growth.
"Leaving a lasting legacy is something we at The Collective care a great deal about," said Ed Thomas, Head of Community Experience. "With the formation of the Impact Team, we are now turning this goal into a more tangible possibility, through their focus on social and environmental impact. Ultimately, I believe this takes us one step closer to profoundly changing not only our members' lives, but also the local community and environment in which we live."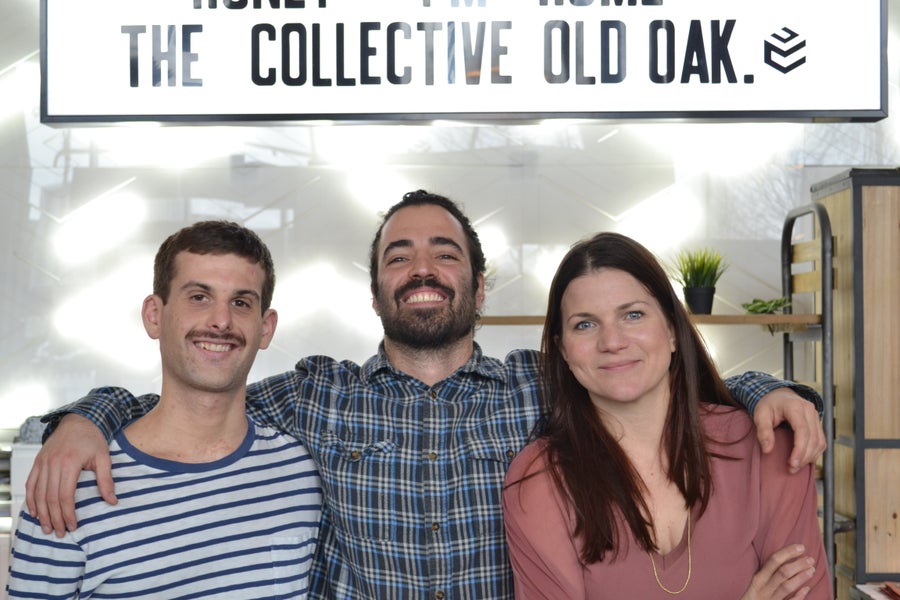 The Impact team have experience guiding organisations towards social and ecological sustainability. In my work, this has meant everything from community planning around climate change, to working with hubs that nourish social impact. Matt Lesniak, who joins us as Experience Researcher & Curator, has a background in urban sociology and creative public engagement, bolstered by an encyclopaedic knowledge of the co-living sector. And Gabriel Voto, who joins us as Impact Manager, has come to The Collective after time in Sweden and his home Brazil, consulting on an array of organisations and communities like the favelas, in sustainability and resilience. As a team, we are both entrepreneurial and responsible. Through playful curiosity, we inspire collaborative decisions that positively impact the ecosystems we belong to. We take a cyclical approach to our work. We listen to our environment, our society and the economy to create integrated solutions to the sustainability challenge.
And more than anything, we are passionate about our work.
"Co-living projects have the potential to contribute to so many different aspects of being a sustainably responsible space, and it is important to understand and encourage these aspects so that The Collective pushes them forward at full speed," said Matt.
Gabe explains further: "Ultimately we provide homes and with that, there is the exciting potential to influence in three different spheres – starting with people's mindsets and lifestyles, expanding through the building standards and the internal community inside our spaces, through to the external communities and ecosystems we are part of."
Over the coming months, you'll see us hosting impact events at The Collective Old Oak and developing The Collective Impact framework that all team departments will report into, to demonstrate we are a business that transforms lives in our cities for good.