3pm rolls around, your energy levels slump and that craving for something sweet has your mind wandering away from your mounting inbox and towards the office biscuit tin. Sound familiar?
Our secret weapon is having a batch of homemade protein balls at hand to make sure we've always got something nutritious to satisfy our rumbling tums – whether we're at our desks, rushing between meetings or heading out the door for a quick gym session. To help you get started, here are 7 tasty recipes from Neat Nutrition that are packed full of protein and will take you less than 10 minutes to make from start to finish!
Cookie dough
A firm favourite of ours, these cookie dough protein balls are made using all-natural ingredients and couldn't be simpler to whip up. A word of warning though – it's almost impossible to eat only one…
Find the recipe, here.
Runner's fuel peanut butter balls
For long-distance runners or cycling fanatics, these peanut butter themed bites have everything you need to fuel your active lifestyle; oats, vanilla protein, maple syrup, and of course, peanut butter!
Find the recipe, here.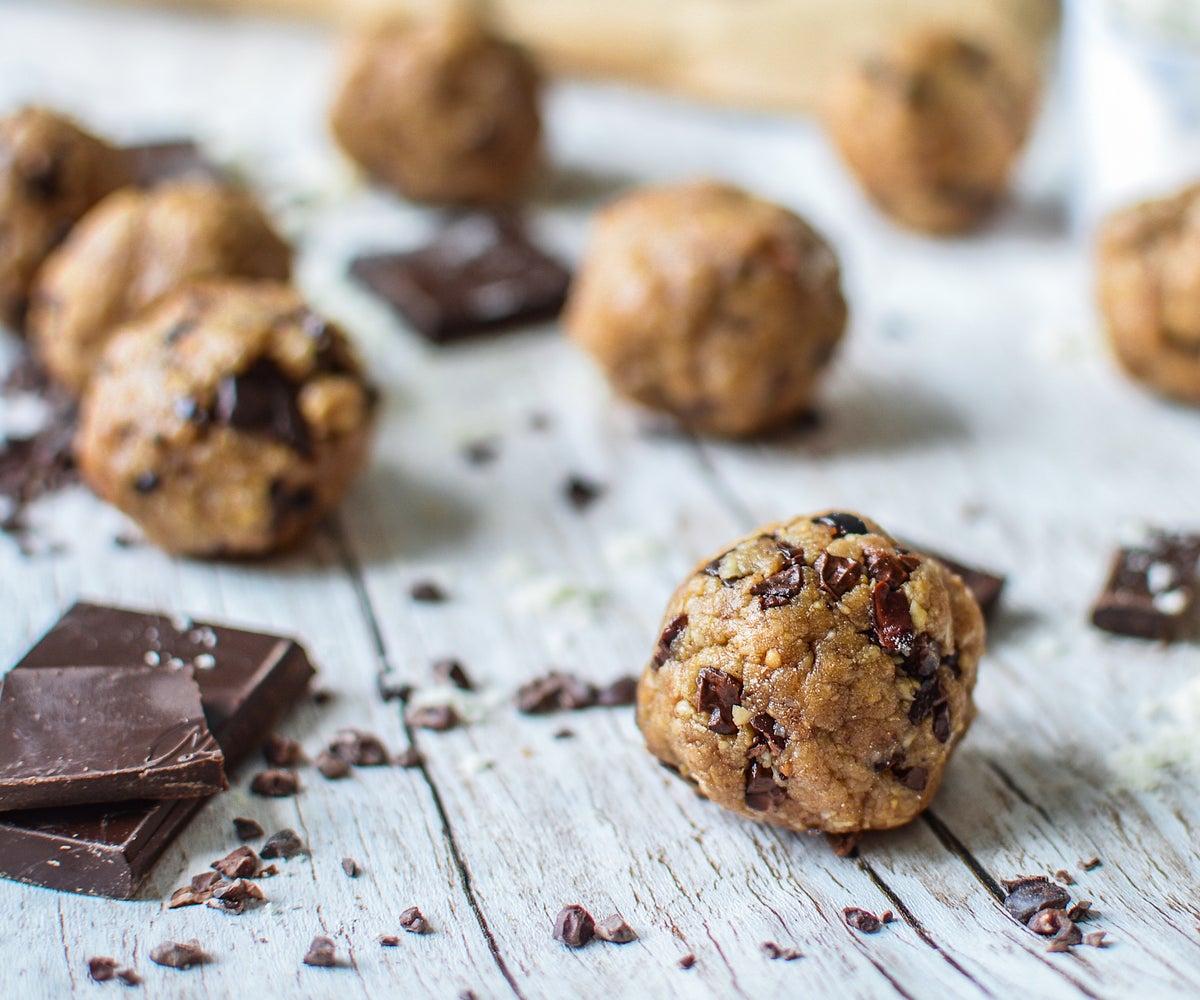 Chocolate brownie bites
Why choose between chocolate and eating your greens when you could do both at once? There's a secret ingredient that makes these snackable protein bites so fudgy and indulgent – avocado!
Find the recipe, here.

Blueberry pie
We love classic dessert flavours and turning them into something protein-packed and nutritious! Thanks to these blueberry pie energy balls, you really can have your cake and eat it too…
Find the recipe, here.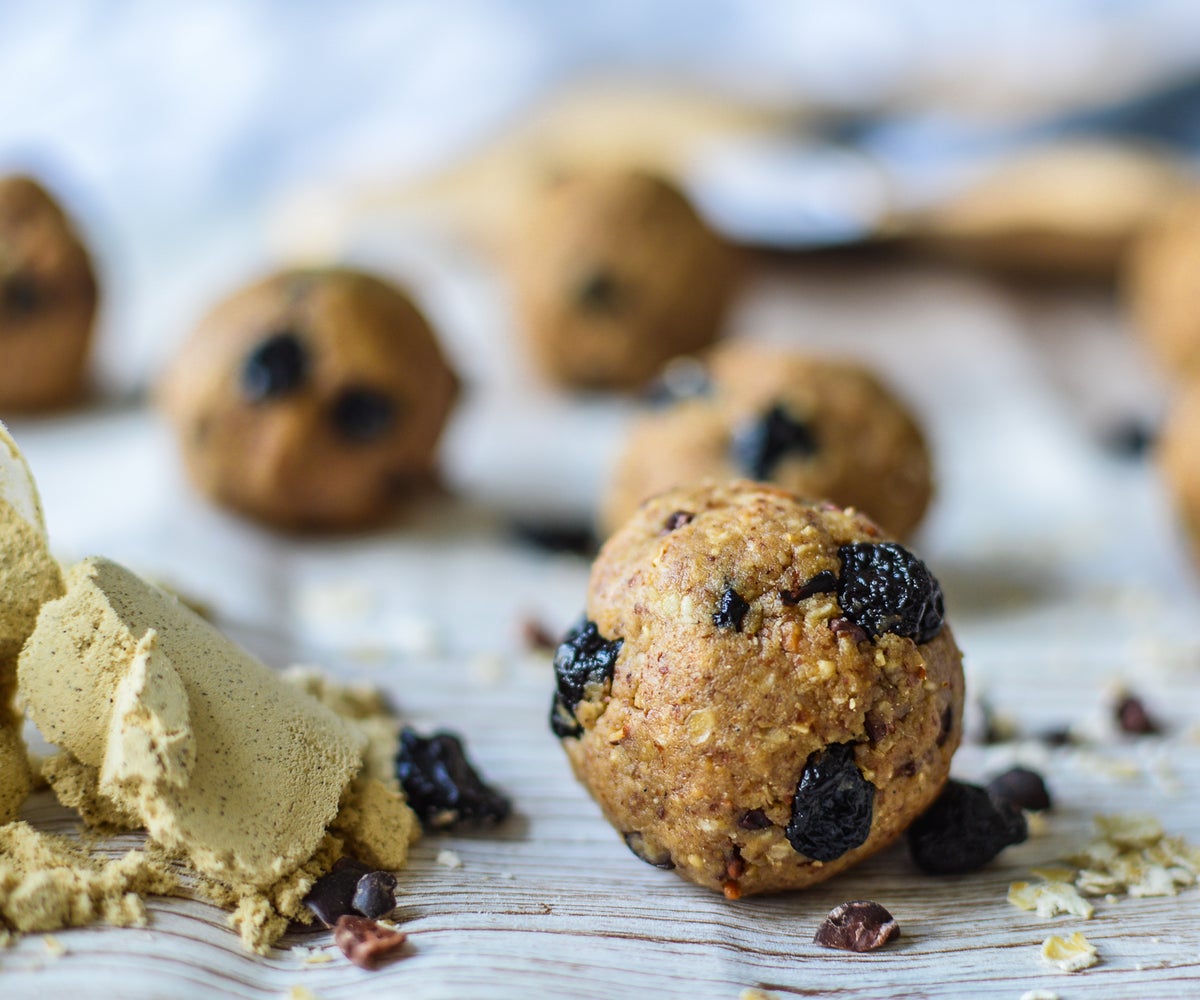 Peanut butter & chocolate chip
Eating well shouldn't have to be time-consuming or complicated, and healthy snacking doesn't get much easier than this recipe. All you need is just 3 simple ingredients!
Find the recipe, here.

Dark chocolate & cherry
Whether it's in a boozy chocolate gateau or just a chocolate truffle, there's something incredibly decadent about combining the flavours of dark chocolate and cherry. Even here, used in this humble protein ball recipe, the sweetness of the chocolate protein powder and cocoa creates a rich and indulgent tasting treat...
Find the recipe, here.

Pecan pie Although we love getting creative in the kitchen, we rarely have time to labour over an epic culinary masterpiece. Which is where no-bake recipes – like these pecan pie protein balls – come in. They can sit in your fridge or desk drawer ready for when cravings hit during a hectic day.
Find the recipe, here.