We've got a real passion for brunch and we're not quite sure why. It could the fact you can eat it practically any time of day. Or the novelty of boozing with breakfast foods. Either way, we've grown incredibly fond of meeting up over warming bowls of porridge, towers of pancakes, smashed avocado and eggs every which way. Wherever you find yourself on a Saturday morning in London, you can be sure there's a tasty brunch nearby. We've put together a list of some of the best breakfast and brunch restaurants London has to offer. Tuck in and enjoy.
The Best Brunch in North London
With plenty of Middle Eastern delights and some especially luscious babka, The Good Egg has the locals of Stoke Newington coming back again and again.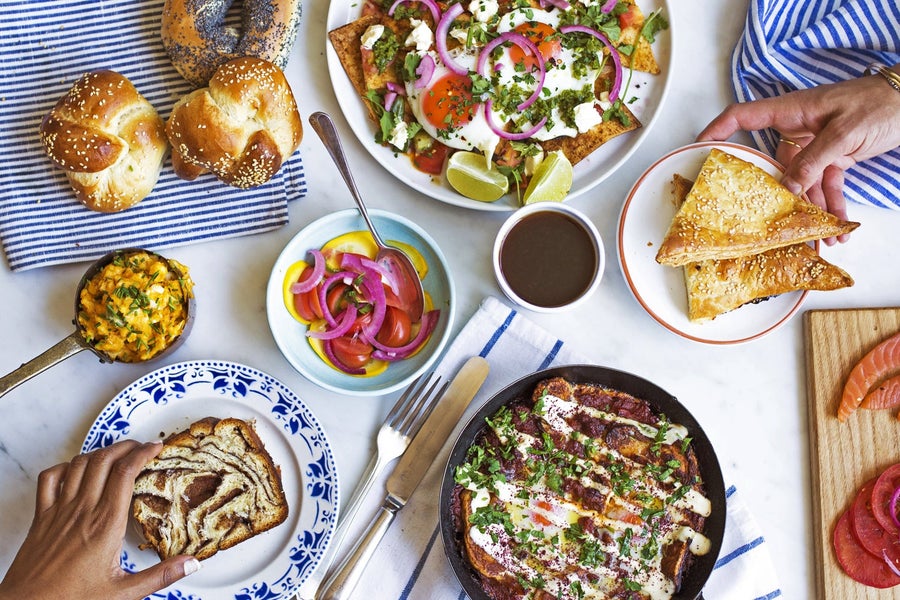 This purveyor of Aussie brunch has a few iterations dotted about central London. If you're itching for an upmarket breakfast with luxurious seating and plenty of wholesome veggie options, this one is for you.
This little cafe gets so busy at the weekends that you can see the windows steaming up from the outside. And it's no wonder when their brunch plates are so delicious, seasonal and inventive.
Set in Clerkenwell, Modern Pantry is famous for its fluffy pancakes and scrummy mimosa cocktails. Two things brunch would be nothing without.
The Best Brunch in East London
Perching up on the 20th floor of The Collective Canary Wharf, Mthr adds epic views and a slick city edge to your brunch. Head up for a market table feast with bottomless bubbles - all for £25. Or get hands-on with their build your own Bloody Mary trolley!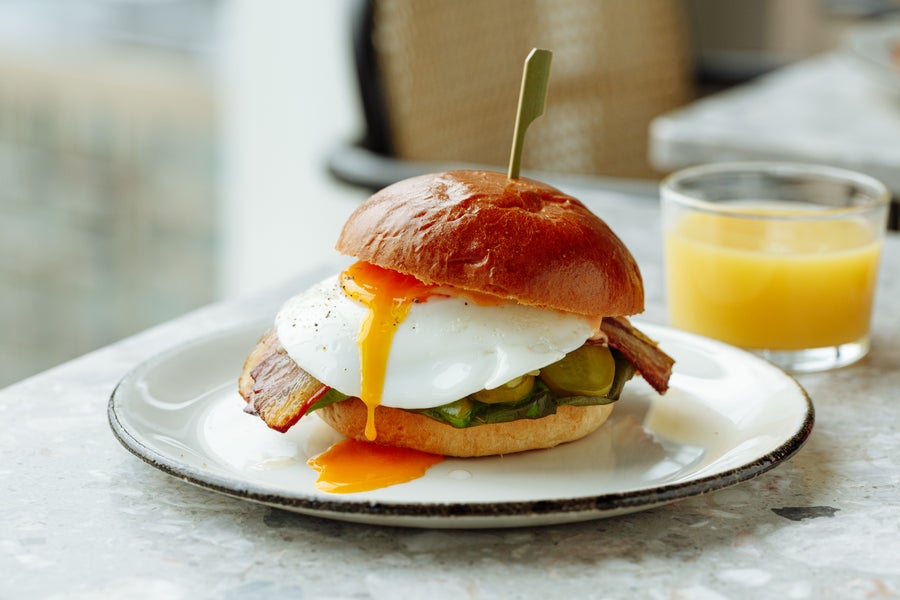 With a strong warehouse aesthetic, a long list of cocktails and a seriously decadent menu, brunch at Bistroteque is always a winner.
This Clapton favourite is as pretty as a picture. Covered in pink and blue pastel touches, it's a real retro beauty. Go for pancake towers, dippy eggs or veggie frittatas.
Half bakery half restaurant, this Newington green hotspot puts on a pretty high-end brunch. Check out the black board to see what's on and pair with whatever pastry is warm from the oven.
Make it over to Dalston at the weekend and you could be brunching at the Dusty Knuckle. Mostly for their incredible sourdough bread, these guys also do a mean brunch, Check the blackboard to see what's on that day.
The Best Brunch in South London
Balham is well known for its brunch crowd, who you'll often see with perfect babies in tow. And most of them will be at Milk, whose smoothies, sandwiches and eggs galore never fail to please.
Coal Rooms is one of the fancier restaurants in Peckham, and right on Peckham Rye station's doorstep. They do a splendid bacon butty with homemade ketchup and all.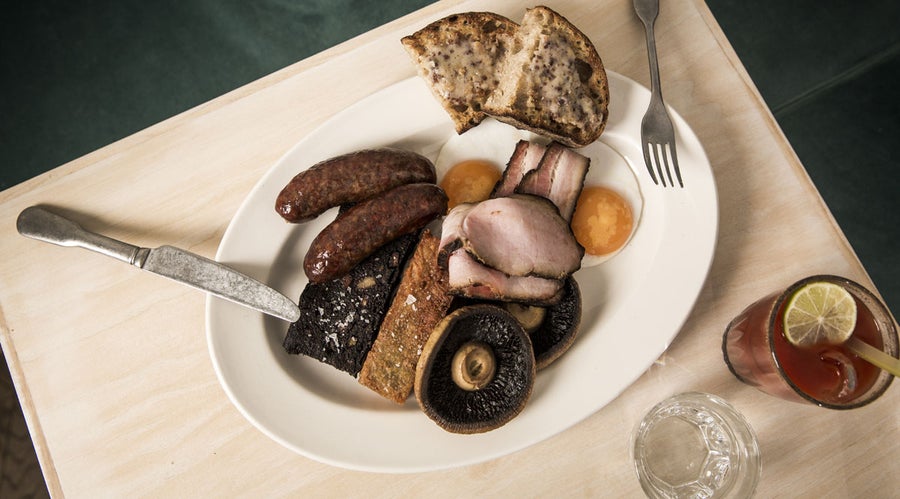 Slap bang in the middle of Brixton market, Salon has been going for some years now. Head in for avo on toast with a twist or whatever seasonal delights are on offer. There's also cheese and wine shop downstairs.
Elephant and Castle favourite, Louie Louie cooks up delicate sharing plates and impeccable cocktails. Go for brunch and we guarantee you'll try something new and delicious.
If you're after more of a relaxed cafe vibe, Love Walk Cafe does a mean brunch without the fuss. Sit outside with veggie breakfasts, frittatas and smoothies and indulge in a spot of people watching.
The Best Brunch in West London
Farm Girl is always camera ready. Touches of pink, a cute cobbled street entrance and healthy, colourful plates of food make this mighty popular on Instagram.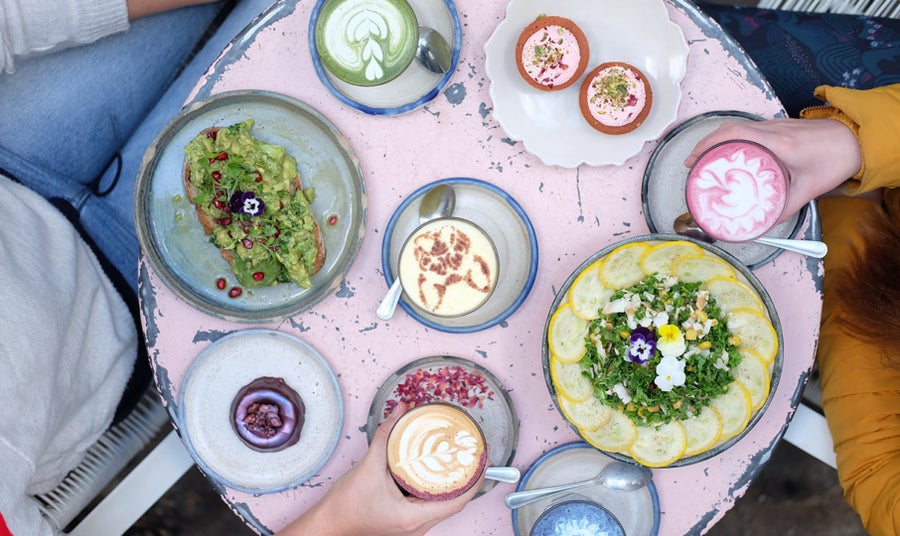 Farmacy is a health nut's dream, with a menu of 100% plant-based goodies. From vegan mac 'n' cheese to waffles made with oats they're rethinking junk food and we like it.
Here's another healthy one and this it's time alcohol-free! Redemption offers healthy versions of pancakes, banana bread and more, along with a range of alcohol-free cocktails.
With pops of colour and bountiful brunches, this cute little Notting Hill hangout has plenty to offer. Lattes here are fluffy, pancake stacks high, poached eggs runny, and bacon crisp.
Set on the canal in North Acton, The Collective Bar and Kitchen lays on plenty of brunch staples like waffles, English muffins and French toast. Pair with a spritz on a sunny day and you're on to something great.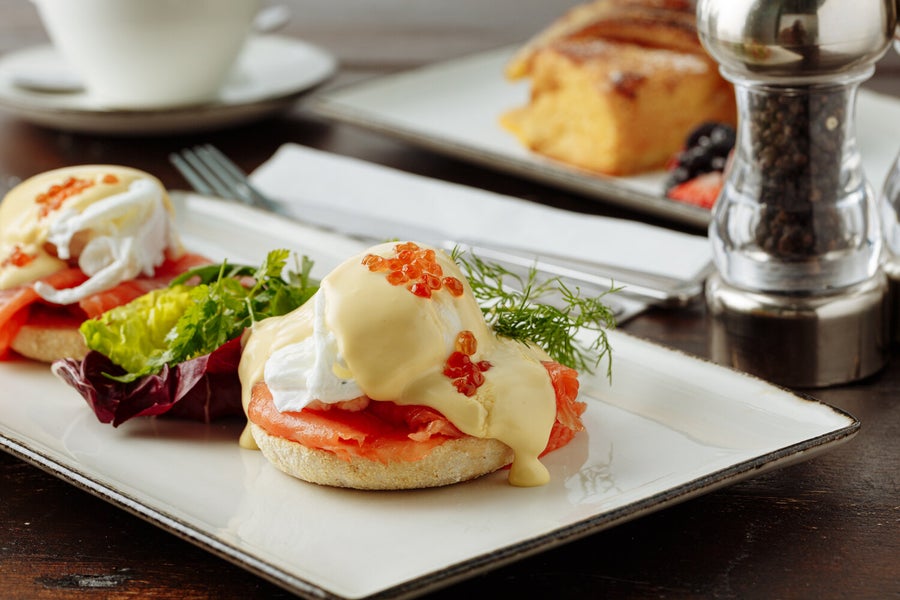 The Best Brunch in Central London
Now this one is seriously fancy. It's got to be said that being set in what used to be a bank, with impeccable art deco surrounds, really does add to a brunch. Go for the pancakes, or try pastries from the counter.
They're dotted about all over London, and for good reason. Ottolenghi's colourful Middle Eastern recipes basically made brunch what it is today.
Tucked away in the adorable cobbled streets of Neal's Yard, Jacob the Angel is more of a cafe with pastries, salads and sandwiches. Tuck into their sourdough with confit tomatoes and labneh or baba ghanoush and feta, yum.
Lantana, in Fitzrovia, gives their brunch an Asian twist. From decadent sticky pork belly to fresh and colourful bowls of poke, this cafe may be small but their meals pack a punch.
The makers of Gloria in Shoreditch are strong believers in more is more. Decor, food, drinks everything is flamboyant and fun. Go for coconut porridge, ricotta pancakes or Italian sausage with beans and egg.