With the current rules around social distancing, and self isolation, you'd be forgiven for feeling a little disconnected, anxious or bored. Between constant news updates, social media noise and a growing pile of dirty dishes things could easily spiral. But there's some good news. There's billions of people out there going through exactly the same thing. And some of them have created ingenious tutorials, podcasts, gaming apps, therapy services and virtual tours to keep you busy and connected with the world at large. Give your mind, body and soul a little love with some of our favourite ideas below.
We'll be keeping this list updated with fresh content as we go, so keep popping back for more goodies.
Find your fitness community
Whether you can't live without your workout or never even considered it until now, there are plenty of free exercise options out there.
Try Peleton, currently offering a 90 day free trial on their app. Or ClassPass who are running free online classes while gyms are closed.

Yoga with Adriene has a 6 million-strong online community. Try some of her free sessions, take a course or do the 30-day challenge. And look out for her dog Benji.

Keep an eye out on Instagram for live sessions like 1Rebel or The Body Coach, who recently hosted one with Ellie Goulding.

Why not get a group of friends together on a video call and create a circuit. You can take it in turns to choose the exercises and motivate each other as you go.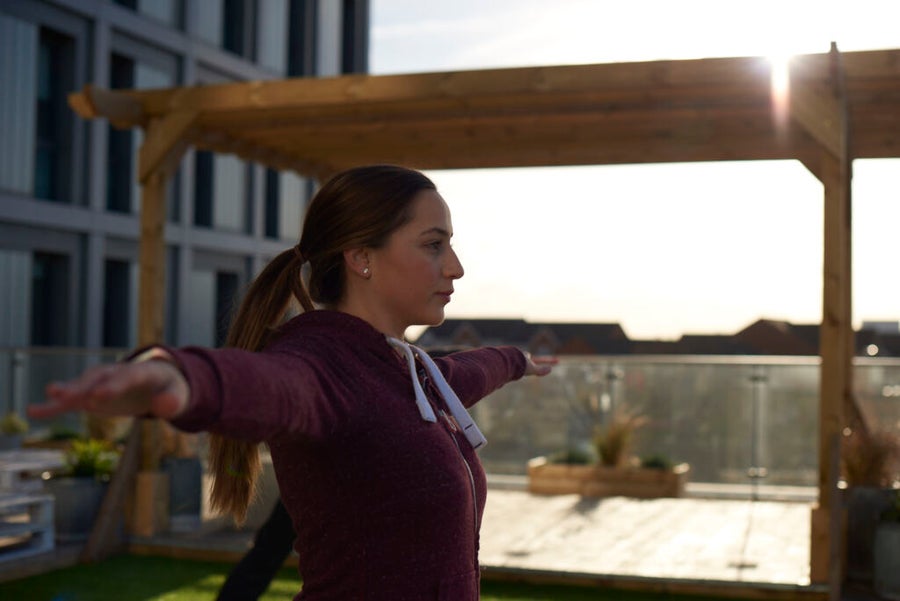 Spread some kindness
When people come together to face a problem they can create all sorts of wonderful solutions. Try it and you might feel a lot better about the situation.
Support a small business. Keep an eye out to see whether your favourite local restaurant is now doing delivery, if not, buy a voucher to use when they're open again. Supermarket run out of loo roll and pasta? Head to your local shop, they've probably still got plenty of supplies. (Or if you live at The Collective, order cost price essentials through our General Store.)

If you're fit and well, there are lots of support groups you can join to help someone more vulnerable. Try Covid Helper for global groups or this UK based list.

If you have the power or the spare cash, hire a freelancer, buy a print from your favourite illustrator or take a language or musical instrument lesson over Skype. You may be helping someone stay afloat in these times.

Check with your friends, family, neighbours to see if there's anything you can pick up from them. (Just remember to avoid non-essential contact.)

Keep in touch with all your loved ones. We may not be able to be together physically but we can keep calling, checking in and supporting each other emotionally.

Feeling isolated? Fancy a conversation? Whatever the time of day, there's probably someone out there feeling similar, ready for a phone call via Quarantine Chat. You never know who you might meet.
Get creative or share a skill
You might find you need to keep your mind occupied, to save that incredible imagination of yours running away with itself.
Adobe have launched colouring books as a mindful activity for everyone at home. Each week, it will feature colouring pages created by some of their favourite artists.

Harvard University has launched 140 online courses for free, spanning topics from history, politics and coding. Swot up and learn from the best

Brush up on your calligraphy skills with Calligraphy by Kiki, whose brush lettering kits are now available to buy online - they even include a free virtual calligraphy workshop to guide you along the process.

Think of a skill. There's probably a Youtube tutorial for it. So get cracking. Learn to knit, practice a new dance routine, try your hand at coding, experiment with makeup.

There's a whole community of tutors on Lessonface waiting to teach you how to sing, play an instrument or speak a new language. So go on dust off that guitar and take a refresher class.

Got some enviable skills of your own? Perhaps you're an incredible cook, origami pro or speak fluent Arabic. Jump on a video call with friends old and new or film yourself and share the goods online.

Is now the time to join TikTok or start a podcast about your journey with eczema? Maybe it is.

Write a journal. NASA has been studying the effects of isolation for years and they're big on the value of journaling for perspective. If you find your entries getting repetitive, try writing about thoughts, feelings and memories rather than what you do each day.

We may not be able to go our favourite restaurants but we can use this time to brush up on our cooking skills and cook along with some great chefs.

If you have the spare time this a great opportunity to upskill. iDEA offer free mini courses on digital subjects like blockchain, social media or virtual reality. You can even earn industry-recognised awards to add to your CV.

Loved making friendship bracelets as a child? Fancy trying a kaleidoscope or some Andy Warhol pop art? The Tate have a whole host of craft activities on their website.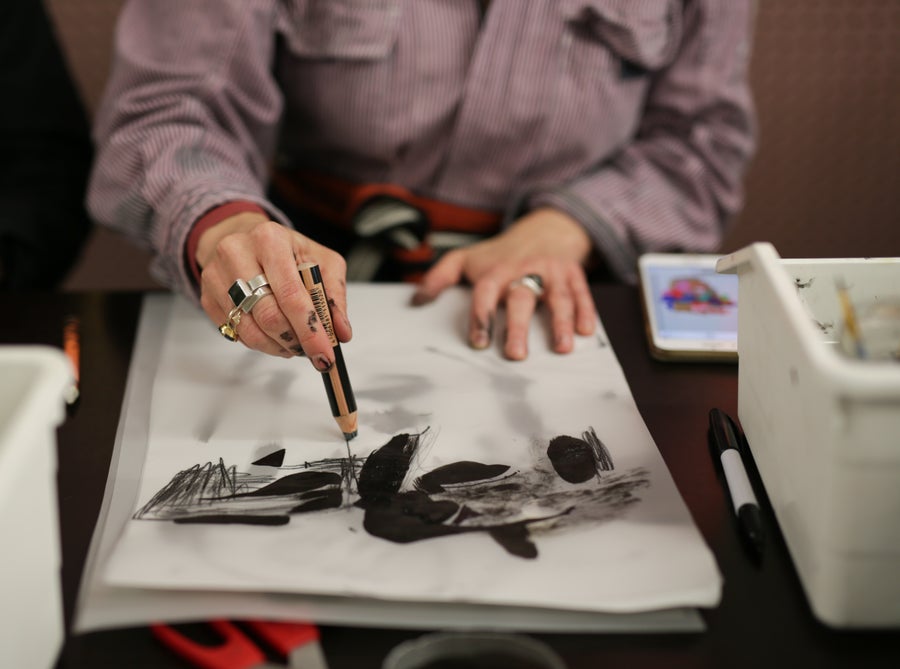 Reconnect with yourself
As well as staying connected with each other, it's important to slow down and connect with ourselves.
In desperate need of a facial? FaceGym are here to remedy your needs with digital workouts, either through their Instagram page or private 1-2-1 session where you'll learn all about techniques and skin care.

Headspace has created some helpful content encouraging us all to be mindful at this time, including how to wash your hands mindfully. Check out their app for a free trial or their YouTube channel for more goods.

One of our partners, Self Space have taken their conversations online. If you're feeling overwhelmed and want to speak to a qualified person book yourself in for a 1-1 session.

This could be the perfect time to read all those books you've been collecting. Join an online book club, there's plenty out there, or if you're already part of one, keep it up over video call.

Take care of your house plants, cuddle any person or pet lucky enough to be in isolation with you, or simply stare out of the window. You don't have to be proactive for every single minute of this pandemic. Give yourself time to just be.
Get your culture fix
So you can't travel right now but that doesn't mean you have to switch off from the incredible world that's out there. See the Mona Lisa without the queues with virtual tours of
Sing, dance or play with friends
So you can't ruffle their hair, give them a hug or play fight but your friends are still out there doing the very same thing as you, probably gagging for a little interaction.