No one describes life at The Collective quite like our members, which is why it's best to leave the talking to them. This month we chatted to Old Oak member, TV professional and happiness coach Stephen. He told us about his love for TV soaps, the Collective TV show he created with the community, and his philosophy for finding happiness.
Tell us a little bit about yourself, what you do and what brought you to London?
I'm a huge Star Wars fan, grew up watching Aussie soaps Neighbours & Home and Away, then worked in TV on prime shows Brookside, Taggart & The Bill in the late 90's. Disillusioned with the lack of creativity within the Brit TV industry, I set up my own Web TV production company in 1999 and between 2002 to 2009 I created the world's first community produced soap opera. I'm back in London now pitching a dynamic app based audience interactivity concept to investors which is going to revolutionise the TV industry and disrupt drama training. Watch this space!
What first drew you to The Collective and why did you choose to make it your home?
I've been living here at Old Oak now for 3 years. I found it when working for Hammersmith College sourcing work experience placements for students. I was invited for a tour and immediately decided I had to move in myself! My happiest time previous to here was living in halls as a student at Uni. I loved the community aspect and having a circle of friends on tap - rather like being in a soap opera. I never thought I'd live that experience again so am fully appreciative of what The Collective is offering. It's life affirming!
So you're one of the Old Oak Community Ambassadors, how does that work?
Being an Ambassador gives you the chance to run with ideas to help improve the positive environment of Old Oak. For example this weekend I set up two new groups - an LGBT & Allies group and a Film Makers group - both of which were suggested by residents. We support the management with clarifying community related issues and help with community events. My main thing has been setting up the Old Oak Web TV channel, using TV to unite the community during lockdown, bringing fun and where possible infotainment.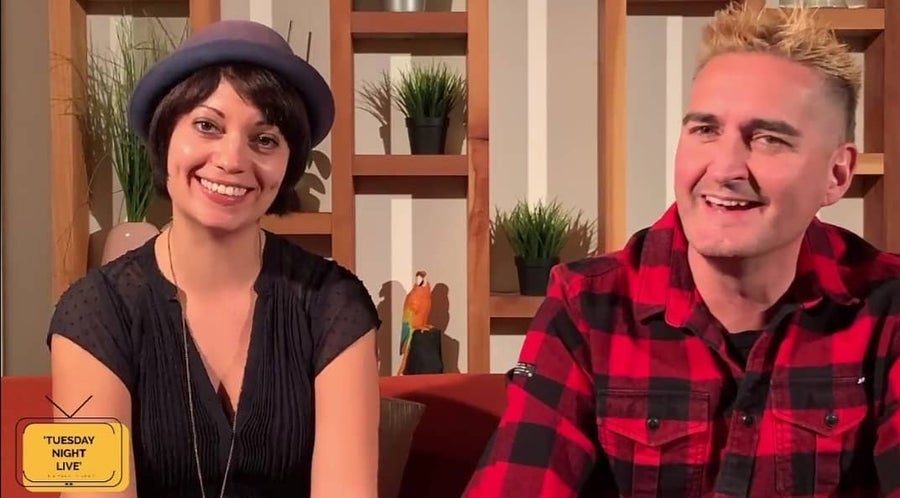 Sounds great. Can you tell us a bit more about the Collective TV show?
My aim was to bring something fun and dynamic to the community, that would not only engage the residents with something to watch, but also give them something to participate in. I think TV has to be interactive and relevant to the audience for it to succeed. The pitch was: for the community, by the community, about the community. Basically anyone can get involved.
So far we've got our monthly Tuesday Night Live show, broadcasting for 40 minutes on the first Tuesday of every month. The aim of the show is to provide info about life at Old Oak, showcase residents and upcoming events, and interact with the community, inviting them to get involved. We've recently broadcast our very first dating show - 'Help Me Find Love' - which proved to be the most successful digital event ever. And we've more planned. It's all done hands on very quickly, relying completely on residents' time and commitment, on a zero budget - which is how I learned TV production - and it's great fun. Forever a work in progress, I'm tweaking every show to get it to perfection. It's early days yet but a massive achievement.
What are your favourite memories from making it?
Best memory so far: hearing the reaction from the residents in the lobby next door when the winners of the Blind Date show was announced. (We heard a huge scream.) I turned to Steve - the Lighting man - and said "Is that to do with us?" It was great to hear people were so engaged.
What advice would you give to a member who wanted to set up a club or event at The Collective?
Anyone who has an inkling of an idea, come and talk it through with an ambassador. If it's a sound idea, has community benefit, and is logistically simple to make happen, we'll support you in quickly bringing it to reality. It's great fun, involves you more in the community, and gets you networking with a great many people which can only be of benefit.
And what would you say to a brand new member, so they can make the most of Collective life?
The Collective is about community, so put yourself out and join as many groups as you can. That way you get to meet people and build friendships, which is the foundation of this place. If you are hiding away in your room, you are missing out on the very essence of the place.
This past year has been challenging for us all. How have you found making friends and connecting with people?
Living at The Collective has been amazing during lockdown, 2020 was the second best year of my life. I have zero complaints, it was such fun. Being here when the world around us ground to a halt enabled members to really connect and get to know each other in depth - which is what I loved about Uni. I thought I'd never get the chance to develop such deep friendships ever again but 2020 proved me wrong. I think when you are comfortable with yourself and value yourself, people see your balance and are drawn to you. I'm a Happiness Coach as well and I think I've been able to demonstrate my genuine mental resilience over the last year. People like happy people.
What does it mean to be a Happiness Coach? Could you give us some tips on staying positive?
It sounds simple but it takes continuous effort to make it habitual. When you realise your thoughts create your feelings - which determine the quality of your life - you realise how important it is to focus only on things that make you feel good. And if external circumstances are tricky, you need to find a perspective which feels good and works for you.
There's a spiritual perspective which underpins all this but to simplify it: if you stop mentally judging the world and accept every moment as perfect, you eliminate stress from your life. And if you believe that the universe is always moving towards improvement (as history has shown) then things are always working out for us, even in 2020! We've been trained by the media to criticise and complain, but when you consciously choose to enjoy life rather than endure it, then you step into happiness. But only when you remain conscious of this choice to make it habitual over time. Find out more at www.mrhappiness2000.com.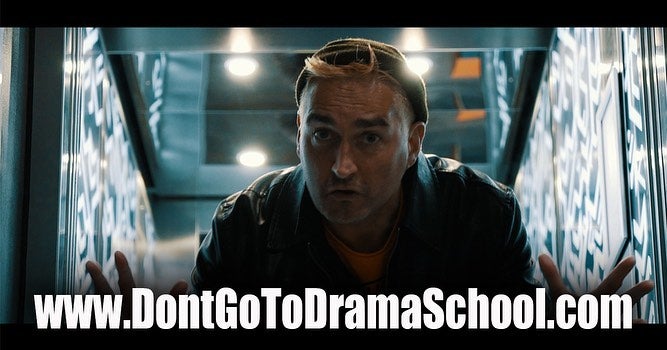 The Collective builds one of a kind co-living spaces to live or stay. Enjoy a private studio or ensuite, with co-working, pool, gym and spa and connect with great people at events like yoga, coding and cocktail making. For true peace of mind, everything is included in one easy bill. That's all the big stuff, like spaces, events, gym membership and the little things, like maintenance, wifi and cleaning too. We sort the boring stuff so you've got time for what really matters. Discover more at The Collective.com.