We're all making more time for self-love these days but have you thought about spell casting your way there? Semra Haksever real-life witch (and founder of Mama Moon Candles) is all about the potent positive vibes. She popped in to our Old Oak co-living building for a spell casting workshop and we can't wait to have her back. We caught up with her post workshop and talked all things modern magic, love spells, and stopping to smell the roses.
Witchcraft is a hot topic at the moment, but this has been your passion for a long time. What made you want to get involved and start a business?
It was moment in my life where I was feeling a little lost! I went to Bali and climbed Mount Batur, which is a very (very) high volcano. I set an intention that when I got to the top, I would have some kind of answer of what I should do next… At the top I had a strong vision that I should create something to make magic accessible to everyone. As soon as I returned to my villa, I registered the domain name and started planning how I could make this happen.
I set up the business on the cusp of witchcraft becoming very popular. But I have always followed the moon and love interacting with people on a spiritual level, so to be able to share my knowledge and help spread cosmic vibes is definitely my life's path.
What are the stereotypes of being a witch that you encounter all the time?
The only witches that you see in the media are fighting demons or devil worshippers, so a lot of people seem to get hung up on the good and evil part. Lots of people think you are either a good or bad witch. I'm always happy to explain what it means to me and then – most of the time – people get it and tend to be very open minded.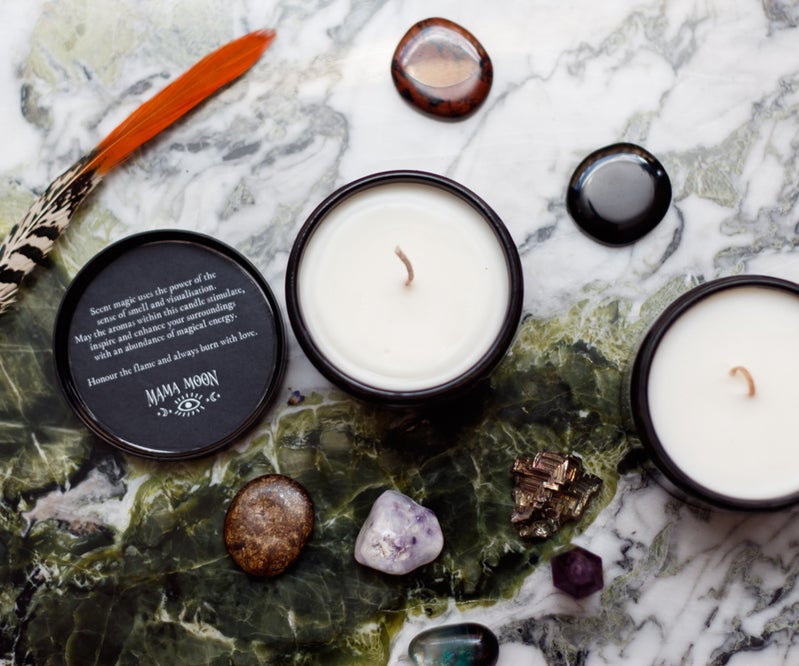 Modern magic and self-care - How are these two tied together?
When creating a ritual, big or small, you are giving yourself time. It's a moment to honour yourself and usually call in something really positive and that's a wonderful way to take care of yourself.
A lot of your spells seem to be around love? Why is it so important to you?
They tend to be around self-love. And that is because I strongly believe that once you are loving yourself and honouring yourself you are a magnet for an abundance of good things.
You have a book on every day magic - how can people easily bring magic into their lives?
Open your eyes and look at the trees. Stop and smell the roses. Look up at the stars, the moon, the sun and take a moment to think about the wonder of all this incredible nature that we are surrounded by. This stuff is the best form of magic that is presented to us every single day.
And that is because I strongly believe that once you are loving yourself and honouring yourself you are a magnet for an abundance of good things.
What are the spells you use time and time again?
I have a potion that I wear every day. I used to just make it for myself and friends, but I also sell it now. It's called Supreme Abundance and it's a power potion: a magnet for good stuff. It's strong and potent and makes you take charge.
I also have a self-love smoke that I burn at all my rituals. I made it with the intention to banish the negative voice in your head. We burn it and remember that we are human, all surviving, and we need to celebrate ourselves.
What is the strangest spell anyone has asked you to perform?
I can't think of any really weird ones… But a common one that I personally find strange is people asking to get back with their lover who has wronged them. They have been treated badly and they ask for help to get their ex back into their lives! I would never do a spell like that and always end up sending out self-empowering messages to these people reminding them that they are worth so much more.
For more on Mama Moon Candles head to https://www.mamamooncandles.com/