Meet Lisa Fearon, a member of The Collective Old Oak since 2020. She is a former medic turned life coach who uses an ancient practice involving 'Chocolate Meditation' to transform her clients' lives.
Lisa took part in the intensive 4-week long Chelsea Enterprise Programme for business growth and development. Her business impressed the club so much, they awarded her with the fantastic accolade of Female Entrepreneur of the Year.
Read on the learn more about Lisa's journey so far.
Firstly we'd like to congratulate you on your achievement. Can you describe what the Chelsea Women's Team and this award mean to you?
I'm so thrilled to have been chosen as Chelsea's Female Entrepreneur of the Year - it feels like such an uplift after a really challenging couple of years. It's so perfectly aligned with my coaching ethos and what I'm most passionate about - inspiring and empowering women to stop playing small. To believe in themselves fully and to go after their dreams no matter what and, if necessary, going against all odds to achieve that!
The Chelsea women's team are a great example of this - really rising above the rest and achieving amazing things. Which is what my coaching aims to support women in doing.
What prompted you to begin your own life coaching adventure?
In 2012 I was diagnosed with Fibromyalgia, a neurological condition and basically doctors had told me there was nothing that could be done, I had to accept I had this condition and alter my life as it would get worse. In fact I was advised by a pain consultant once that if I continued being so active, that I could end up in a wheelchair. I refused to accept this and went on a quest for answers which led me to Guatemala where I discovered a Shaman working with Ceremonial Cacao.
I had the most profound experience which turned out to be a life-changing experience, leading to me overcoming the chronic pain doctors said I'd have permanently. And so I was inspired to leave my medical career after over a decade working as a theatre specialist to train as a Life coach to help people reclaim their health back and transform their lives. After 2 years I launched my own transformational retreats in Ibiza and then Guatemala. Literally living my dream life!
How has the enterprise programme helped you through the difficulties caused by the pandemic?
At the beginning of the Covid pandemic, I chose to return to help the NHS with emergency and critical surgeries for a year. Unfortunately, it had a huge impact on my health. I had coached and helped transform the lives of hundreds of people pre-pandemic, running retreats around the world and leading powerfully transformational Cacao ceremonies, which all ground to a halt when I returned to the frontline for the NHS.
When I returned back to my coaching business, everything had changed. I could no longer run my retreats, Cacao ceremonies, workshops or even coach in person due to Covid. I had to pivot everything to coaching online, despite struggling with exhaustion and severe chronic pain.
The enterprise programme helped me in so many ways - guiding me through the shift to working online, but also creating the support network I really needed to re-establish myself again. I'm so grateful to Chelsea for endorsing me, along with the Chelsea enterprise programme as a whole for the incredible coaching I received.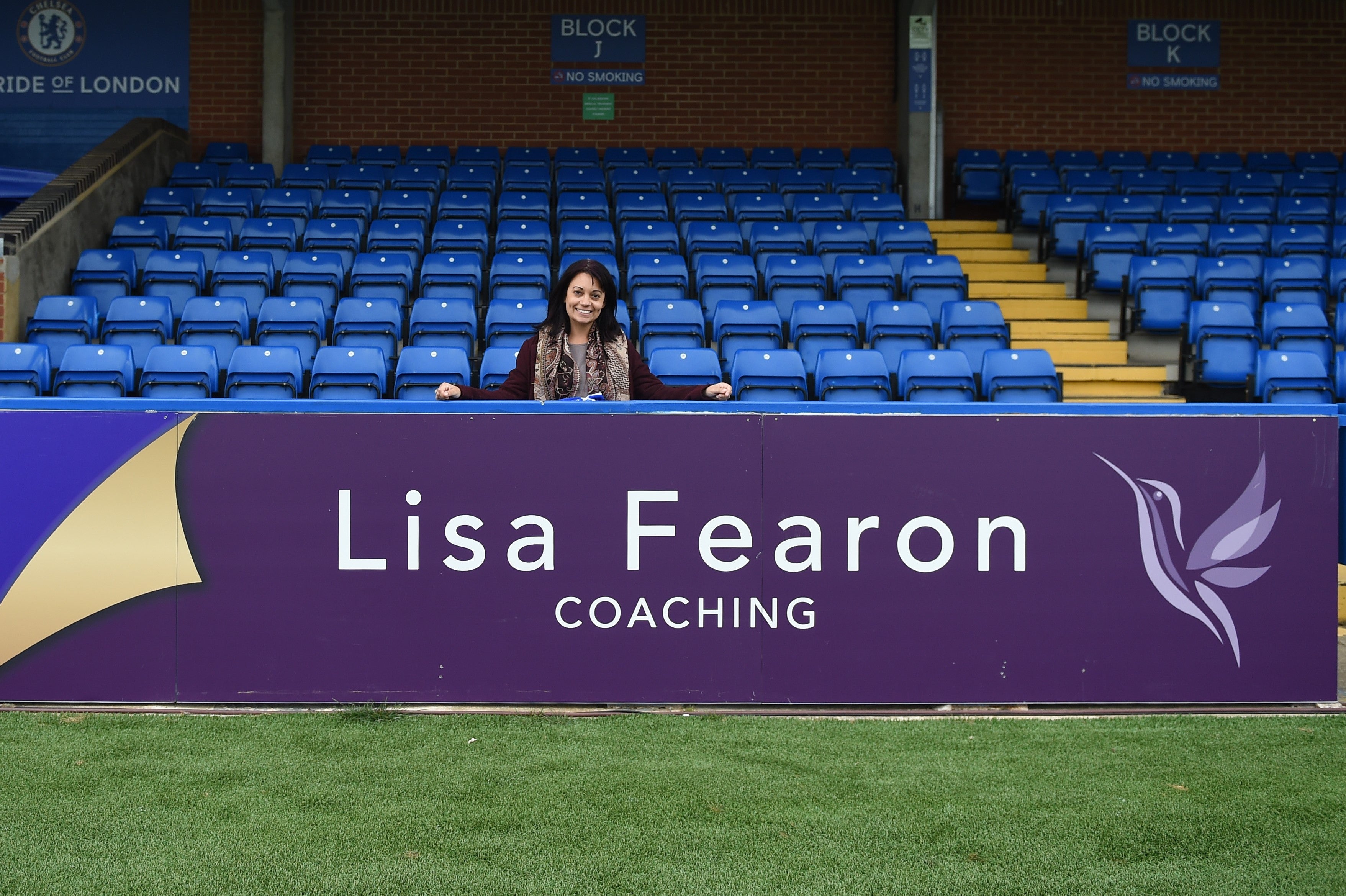 How has your experience of living at The Collective inspired you on your journey?
The Collective is like a melting pot of people coming together and so a great place to meet amazing people. It is a unique way to live and so tends to attract a certain type of person. The majority are outgoing characters who are choosing to live life away from the 'norm' and I love being around this sort of people. There are a lot of people here at The Collective who are highly ambitious and want to really live life fully - which is refreshing to be around in London. And as they say - you become like the people you spend the most time around - so I want to be around inspiring, uplifting people.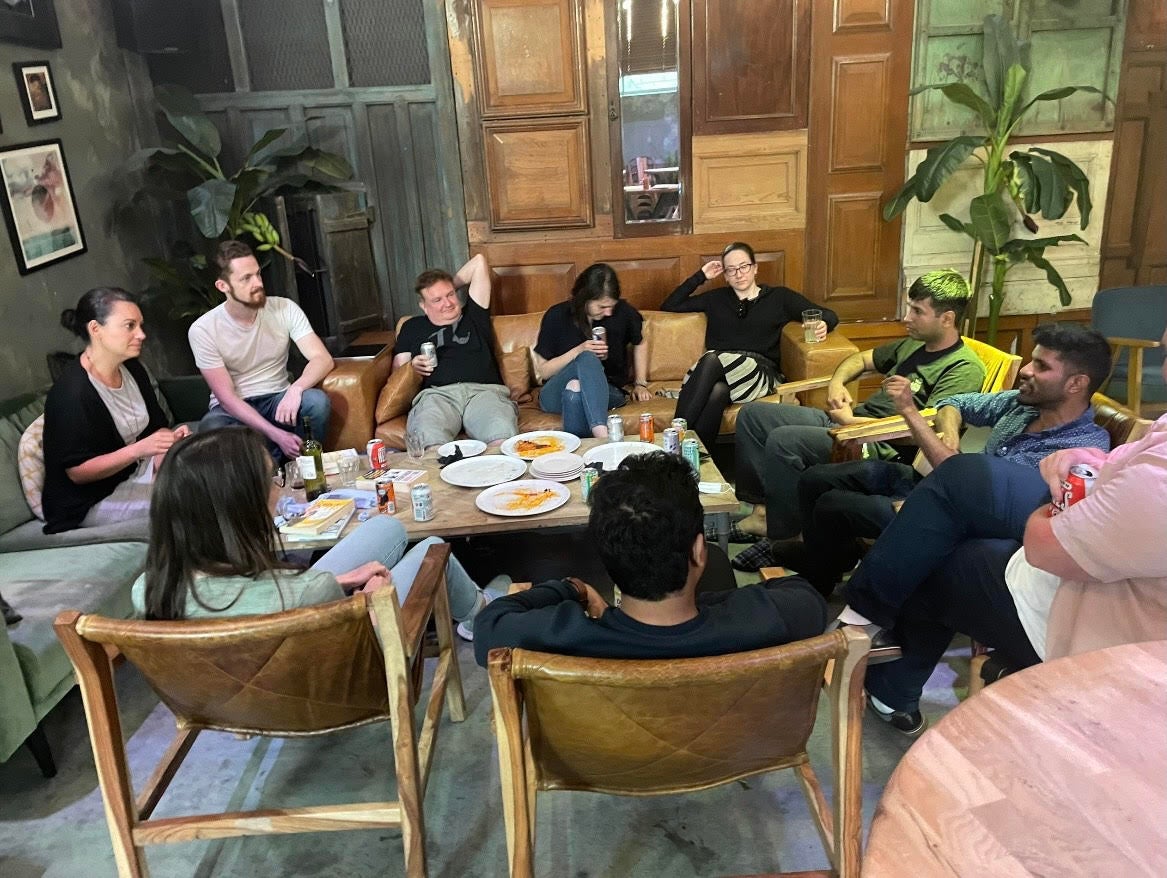 Did The Collective serve as a good business base for you as an entrepreneur?
I'm a huge visionary and have big ideas and plans for the future - so in that way I see The Collective as a huge space for potential. You never know who you might meet - resident, event hosts or even the creatives at Parallels studio, on the 1st floor. Business is a lot about networking and finding your tribe - your support network and people you can learn from, spark ideas off and potentially collaborate with. It's about being open to and spotting opportunities and getting involved. And I feel like there's huge potential for that here. Potential that as an ambassador, I'm really keen on expanding and creating more of here.
What's your favourite aspect of life at The Collective Old Oak?
The potential for spontaneity and chance happenings. If you're open to being receptive to opportunities in this way - things come to you in a place like this! Random interactions that can lead to really positive outcomes. I love to travel and community is important for me - which I get a strong sense of here. I hope it continues that way and doesn't get lost in the growth of the business as it really is a special thing here and what makes the place what it is.
Have you got any advice for other budding entrepreneurs wanting to explore similar paths as you?
Yes - to always follow your dreams! Never lose sight of your goals in life - we are capable of achieving so much more than we realise in life. The key to succeeding in anything in life is what we allow ourselves to believe is possible and how we choose to respond to the conditions and circumstances around us. Get clear what it is you want, be clear WHY it's so important to you and then take inspired action over and over again until you get there. That is it. And surround yourself with people who believe in you, support you and encourage you - this is what our Business Hivemind group is all about.
Remember 80% of success in business is your psychology. And only 20% is the strategy. So get yourself a good Life Coach who can help you work on your mindset for success!
Read Lisa's tips on 'How to manage stress and stay motivated'
For more information about Lisa Fearon and her coaching system, please visit www.lisafearoncoaching.com.