When we're as concerned about our wellness as how well we appear online, it's no wonder we're bringing the outside in. Now we know that house plants bring all sorts of air cleaning and calming benefits, horticulture has become a permanent (and highly Instagrammable) feature of modern interiors.
Step into any London space and you'll be struck by a growing predilection for indoor greenery. The Royal Horticultural Society even reported a 50% rise in house plant sales in the past year. Whether in co-working spaces like We Work or within our homes; we're getting mighty obsessed with giant swiss cheese plants, scented herbs lining kitchen shelves, or bathroom friendly succulents. Don't believe us? Check out #livingwithplants or #ihavethisthingwithplants for proof.
Interior Architect Courtnee Robertson understands the visual and physical impact of plants better than most. 'Plants can quickly enhance an interior space and bring it to life. They suit any space of any size and any style.' When it came to designing the co-living spaces for The Collective, she knew that carefully placed houseplants would instantly make it a home.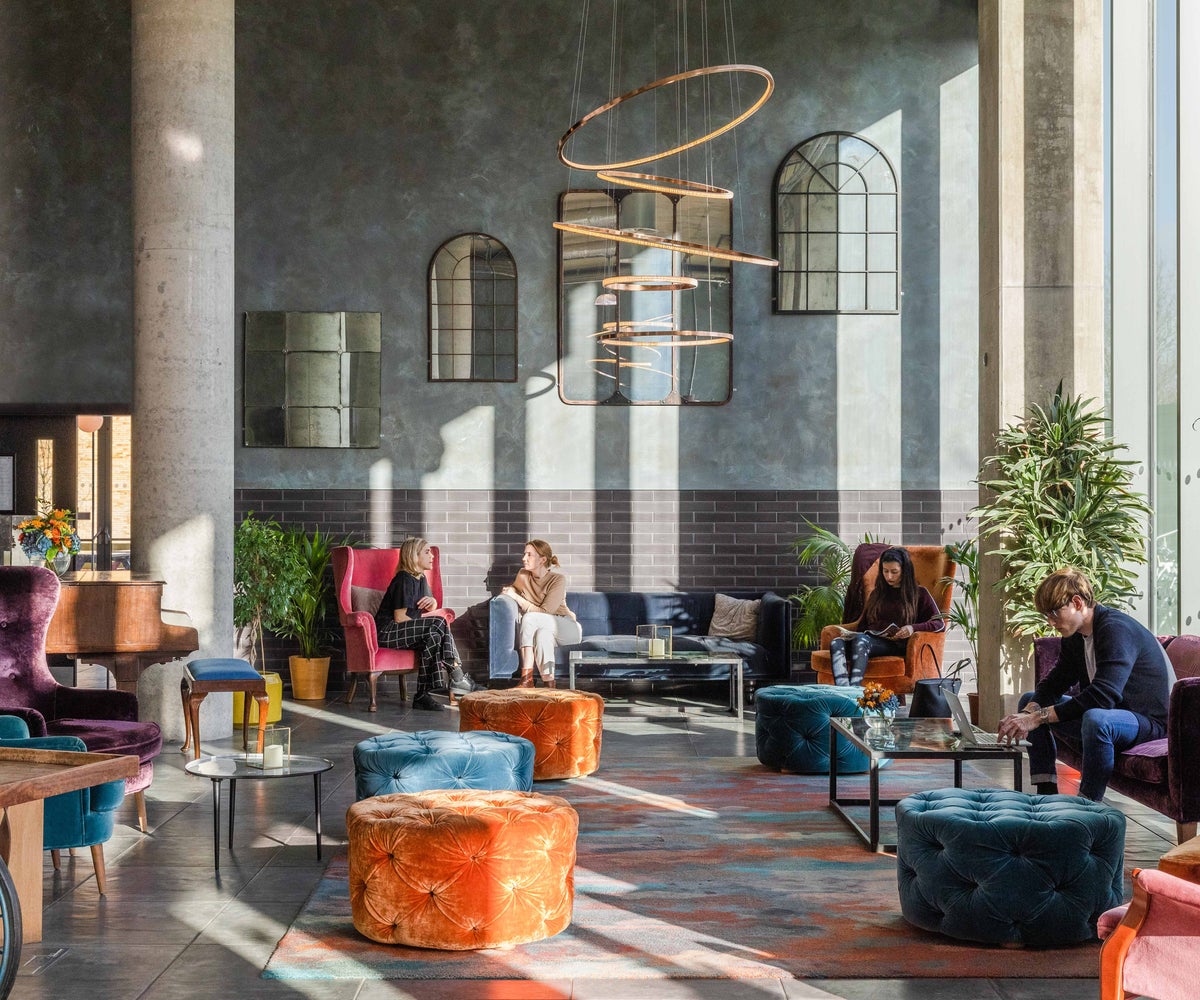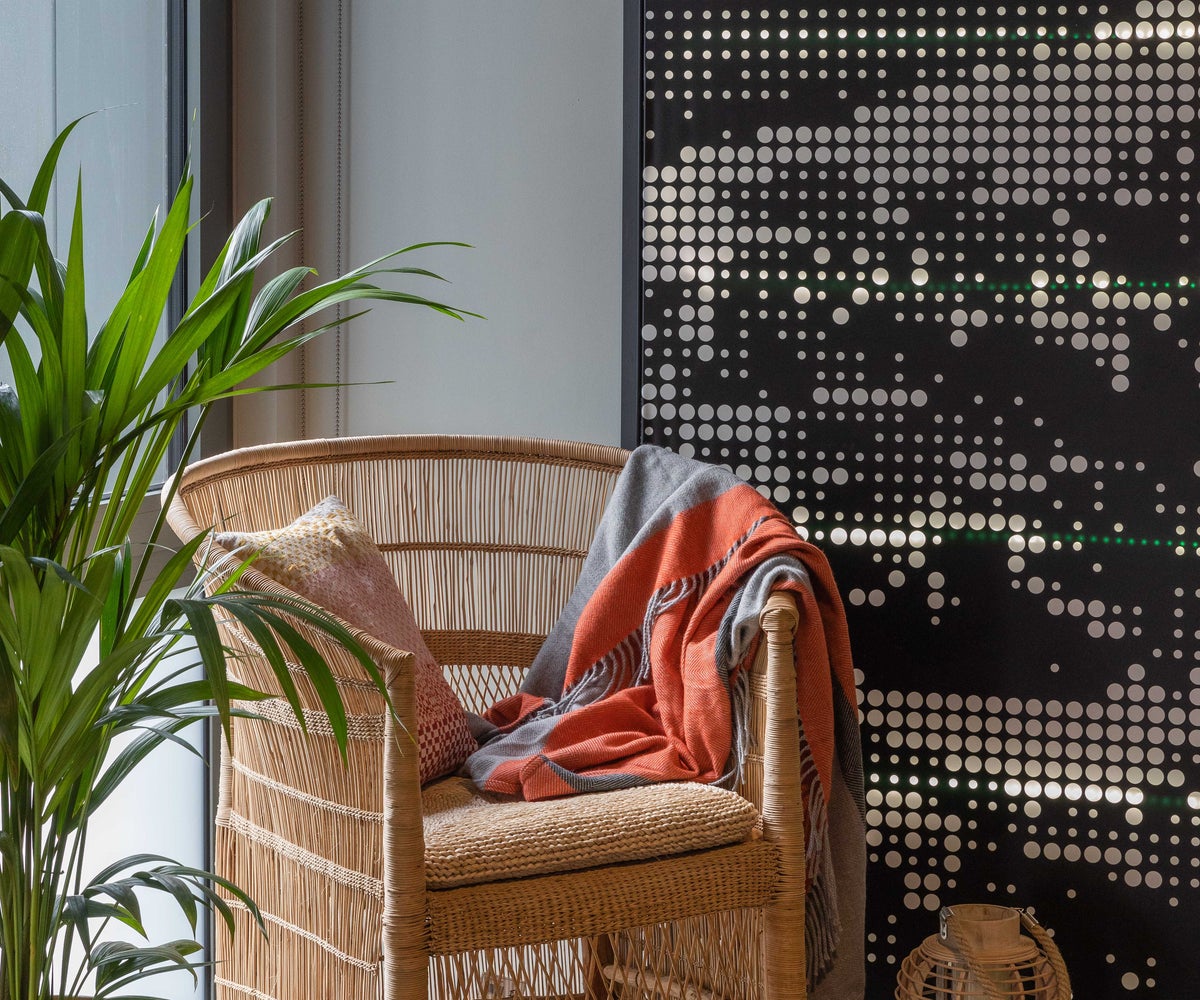 This feeling of homeliness does far more than just looking good – it's also a form of self-care. The simple act of checking in on your plants is a reminder to slow down and appreciate the finer details of your life, a way to decompress and clear your head. It's why Courtnee planned plenty of foliage for The Collective's various spaces.
Most house plants are cheap to acquire and easy to maintain. And you can always start with a low-maintenance succulent if you're worried! They'll brighten up your space and literally breathe life into your room, purifying the air of toxins through their roots and leaves. The RHS has listed a myriad of ways in which house plants benefit humans both psychologically and physically. They positively affect our moods and reduce stress, while increasing productivity and attention span. In a hospital setting, they can increase pain tolerance, reduce breathing problems caused by airborne pollutants and lower blood pressure. They're truly amazing little things.
So how should you kick-off your collection? Why not copy Courtnee and start with plants that need 'as little maintenance as possible'? She loves 'fiddles, cheese plants, golden pothos and a cactus 'or twenty'. In her words, they're 'plants that don't discriminate'.
Looking to pick up some #plantspiration? Here's some of London's go-to places to help you go green.
For fresh flowers… Columbia Road Flower Market
This East London bastion is catnip for any budding Instagrammer. Scroll through the geotag for thousands of filtered flowers, or head down on any Sunday to see the bustling market for yourself - and pick up armfuls of seasonal wares.
E2 7RG, nearest tube Hoxton Overground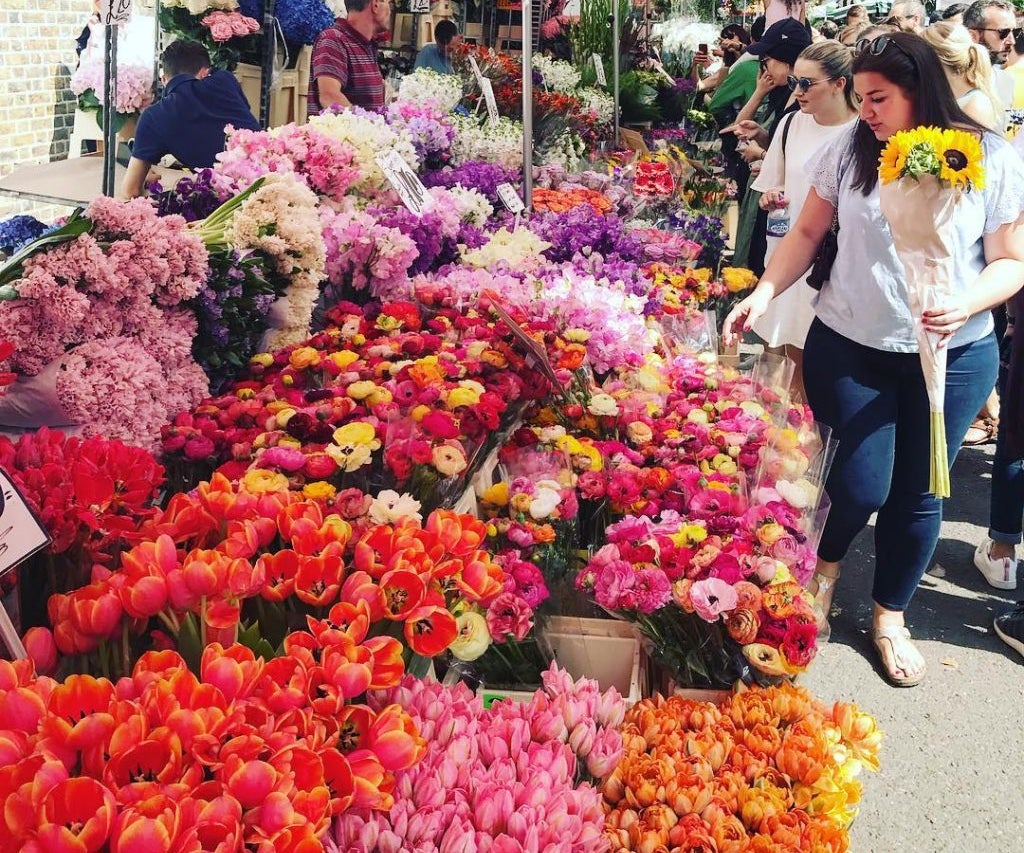 For plants of all kinds… New Covent Garden
You'll have to be up with the lark to get the best out of this flower market. Actually located in Battersea, it opens at 4am for wholesale purchases, but some stalls open until later and the public are welcome.
SW8 5BH, nearest tube Vauxhall
For the online shopper… Patch Plants
This online emporium gathers a plethora of pretty plants into its online space – there's something to suit any Londoner's space.
For the would-be gardener… Petersham Nurseries
The original Richmond outpost of this luxe London brand (famed for its gourmet, seasonal dining in Covent Garden) is home to a beautiful nursery that's at the heart of its business. It stocks sought-after plants and flowers that'll pretty up your home in no time.
TW10, 7AG, nearest tube Richmond
For those who love pink… @PlantsonPink
Both seriously soothing and incredibly aesthetically pleasing, this Instagram account is dedicated to the twin joys of gorgeous houseplants set against pink backdrops. You'll want to repaint your room immediately.
For proper plant-buying… Conservatory Archives
One of London's most inspirational places to plant shop, this glass-fronted shop (housed in a former ironmongers) brims with rare and wonderful greenery. These guys are behind the plant displays at Shoreditch's Ace Hotel, so they know their stuff.
E2 9ED, nearest tube Bethnal Green (or Cambridge Heath overground)
For serious succulent inspiration… Barbican Conservatory
It's worth getting up on a Sunday just to visit this huge, humid, plant-filled space (after all, it's also the only time it's open). You can even book in for afternoon tea amid this hidden tropical oasis.
EC2Y 8DS, nearest tube Barbican
For design-lovers… Forest London
With horticultural havens located in East Dulwich and Deptford, this South London gem was set up to help Londoners get their green fix. Their shops are like a Pinterest board for what plant life can do to your home.
SE22 8EW, nearest train, East Dulwich
SE14 6LD, nearest train New Cross
For a new way with your windows… @plantsatthewindow
For anyone who's ever put a plant by their window – this clever feed is a study in showing just how good your picks will look through plates of glass.