There's something endlessly soothing about making a cup of tea and curling up with a good book, especially in this world so dominated by screens. That's why we've partnered with Library Essential to fill our shelves with a diverse and inspiring collection of books. To see them for yourself, head to the library or the den at The Collective Canary Wharf.
Below we look at a few of their recommendations to get you excited about your next read. We've gone for non-fiction books, the kind you can dip in and out of. The kind you'll want to revisit, refer to, maybe even take notes from. The kind that will fill your head with such great ideas that you'll feel equipped for the conversations we need to have more of. And most importantly, the kind that you might actually read.
For more top quality book recommendations and heavenly bookshelf inspiration, follow @libraryessential.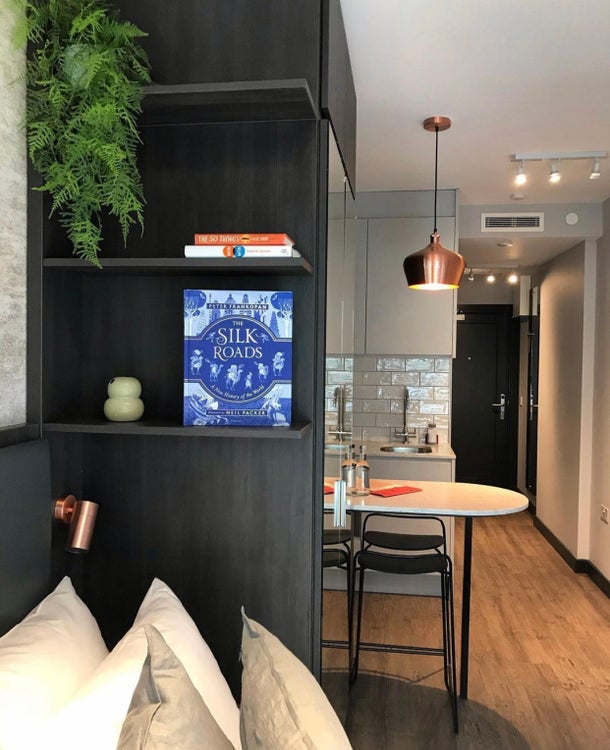 1) Accidentally Wes Anderson by Wally Koval (Orion Publishing)
A visual feast of quirky and esoteric photography from around the world.
2) Women Don't Owe You Pretty by Florence Given (Octopus Publishing)
An easy in to modern, progressive feminism, covering topics like body image, toxic beauty standards, and identity.
3) The Conversation: How Talking Honestly About Racism Can Transform Individuals and Organisations by Robert Livingston (Penguin)
An essential tool for communities of all sizes to jump-start a dialogue on racism and bias.
4) Palette: A Black Beauty Bible by Funmi Fetto
Real hair and beauty tips for women of colour, by a contributing beauty editor for Vogue.
5) As You Are: A guide to letting go of comparison and seeing the good stuff inside by Dept. Ltd.
A book about celebrating our uniqueness. How to find out what energises you and play towards your strengths.