New York City is a big old place. Divided up into five boroughs, Manhattan, Brooklyn, Queens, Staten Island and The Bronx. At Queen's most western tip, sits Long Island City. One of the most culturally diverse neighbourhoods in New York, it's filled all sorts to see and do. It's a fairly sprawling place so if you're going to be nipping about all over the shop, we recommend hiring a bike, you'll see so much more and breathe in the real fabric of city life. Either way, here's what to do in the area with 24 hours to kill.
Panoramic views - Walk the Queensboro Bridge
Connecting Queens and Manhattan, this epic structure is a sight to behold. There are subways into Manhattan of course but if you've got a little extra time on your hands and the weather is on your side why not walk along the Queensboro Bridge. It's quite the feat of engineering.
Green spaces - Gantry Plaza State Park
Consisting of 12 whole acres, this is a pretty sizeable park and a perfect spot to run, play or while away a sunny afternoon. It looks out onto the river with plenty of seats, tables and spectacular views in all directions. As this beauty is set in a former dockyard, there are lost of relics from the past that add a little cultural niche to this highly manicured, urban park.
Mind bending sculpture - Long Island City Sculpture Center
In a huge, lofty space marked by exposed brick walls and industrial beams, this sculpture centre is quite something. Dig deeper into its core and you'll find winding subterranean levels with impressive art round every corner. Eye opening or even a little creepy, this is the kind of contemporary sculpture that makes you question which is way is up, while subtly reminding you of the very real aesthetic pleasures that colour, texture and form have to offer. And no you can't touch the art, we checked.
Modern art - MoMA PS1
Not to be confused with the original MoMA which is in Manhattan, MoMA PS1 is separate branch of the Museum of Modern Art slap bang in the middle of Long Island City. Free to all NYC residents, it's a great space to get stuck into an exhibition, get inspired by contemporary art or simply peruse the gift and bookshop. Check out their events board too, to find out about live music and performances.
Frothy beers & neon lights - LIC Beer Project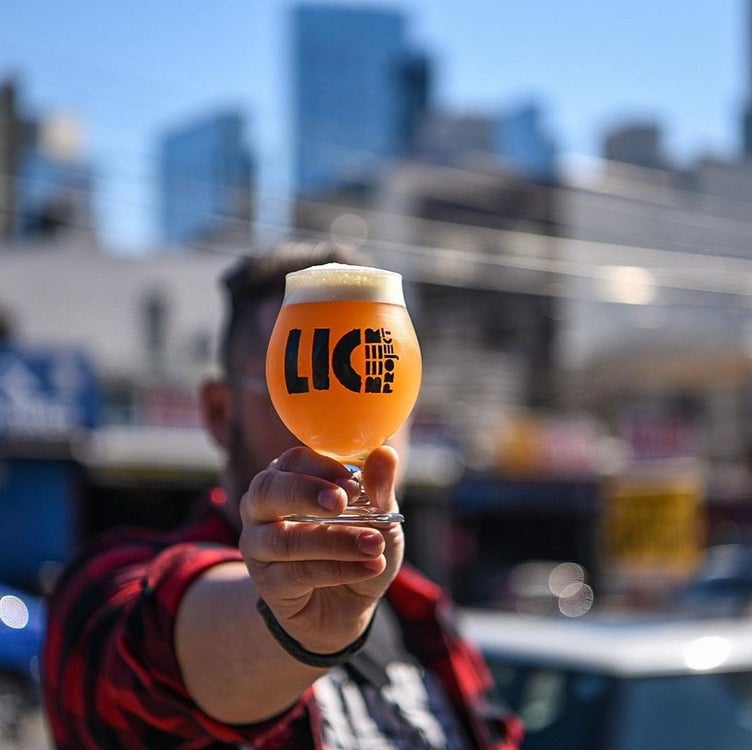 This microbrewery is a little slice of heaven for beer lovers. It's a bit rough and ready but that's just how we like it, with all the makings of a regular booze haunt... neon lights, bar stools, kegs everywhere you look, and most importantly that delicious amber nectar we're looking for. If you like IPA, this one is for you cause they have a whole range to choose from, as well as free popcorn. It can be tricky to find though so persevere! A bit of a beer junkie? Click here for a map with plenty more local breweries.
Fresh grilled fish - Astoria Seafood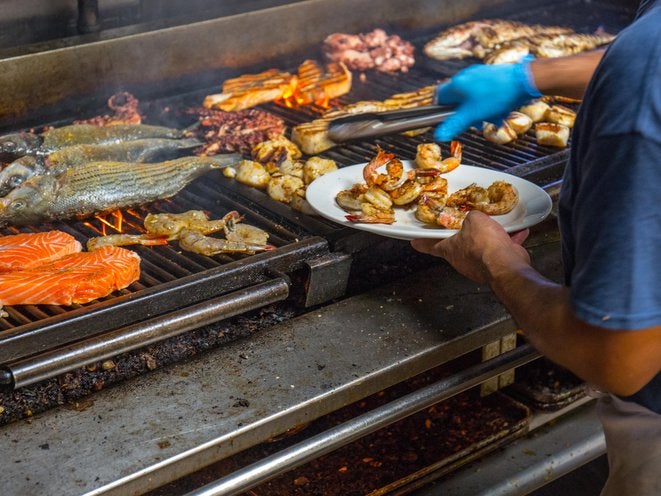 Straight out of a bustling Athens street, a trip to Astoria Seafood is so much more than an evening out. It functions as both a seafood market and a Greek restaurant so you can order your fish or scallops, squid, shrimp, octopus - whatever you fancy - then take it to be cooked in whatever style you want. Most nights there's a big old queue outside so come early if you can and don't forget to bring a bottle of something crisp and dry as it's BYOB.
Tasty tacos - Chela & Garnacha
Serving up some of the best Mexican food you'll find in the area, this little gem is a real favourite with the Paper Factory team. It's a simple offering, with small green tables and pretty bare walls - nothing to distract from their craving-worthy cooking. Not sure what to order? We'd tuck into tacos al pastor, tacos with shrimp, some masa cakes with shredded chicken and wash it all down with a margarita. You can thank us later.
A stylish place to sleep - The Collective Paper Factory
Set right in the thick of it, The Collective Paper Factory makes a great addition to Long Island City's hotel scene. Once a 100-year old Paper Factory and now filled with urban, loft style rooms and studios and relax, lounges, playrooms, a sports centre and courtyard. It's got everything you need for a weekend, a week or even more.