Planning a trip to the Docklands? Wondering what to do in Canary Wharf? There's plenty of things to eat, drink and see - enough to keep a curious person busy and entertained for a long while. Whether you've got just 24 hours to visit or a long, languid weekend to play with, fill your time with brunch, cocktails, local history, furry animals and jazz.
Before the rise of the sky scrapper filled financial district, this whole area was used for shipping and storing everything the country imported via the Thames. That's why you'll find a network of canals and waterways of all shapes and sizes - making it a lot more fun to explore. And explore you shall, starting with the hot tips listed below.
Hand pulled noodles - Dumpling Shack X Fen Noodles
On the ground flour of The Collective Canary Wharf sit the purveyors of East London's best homemade dumplings. This outpost of the brand is a hybrid of Dumpling Shack - it's sheng jian bao (soup dumplings) concept - and Fen Noodles - it's biang biang noodles concept. Salivate your way through pan fried pork dumplings and the likes of spicy lamb or garlic aubergine on thick, wide, hand-pulled noodles, made fresh to order every time.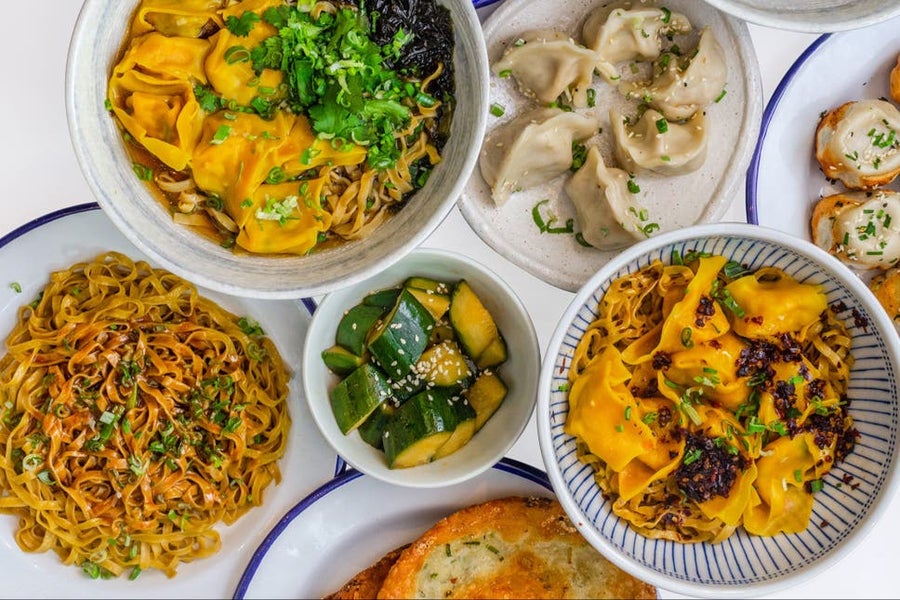 Local history - Museum of London Docklands
There's a few reasons to visit this museum. You might be interested in the 200 year old architecture of this old sugar warehouse. You might be interested in the story of the Thames and the multicultural community that settled here from all over the world. Marvel at pictures and objects with stories from the Romans to modern day Canary Wharf.
Turkish food & live music - Jazzgir
Jazzgir is always a hit whether you're swinging by to pick a kebab and chips (as many of our members do) or opting for a more suave, evening experience complete with cocktails, live music and grilled meats a'plenty. (Check out their line up ahead of time to see who's on.)
Deckchairs & drinks - Trinity Buoy Wharf
Trinity Buoy Wharf is like a little village made of shipping containers. It's made up of artist studios, rehearsal space, an American diner bar and a cafe. It's dotted with modern sculptures and little historical installations like the Faraday Effect hut. Fan of deckchairs? There are plenty here, right by the water, making it an ideal spot for a sunny day.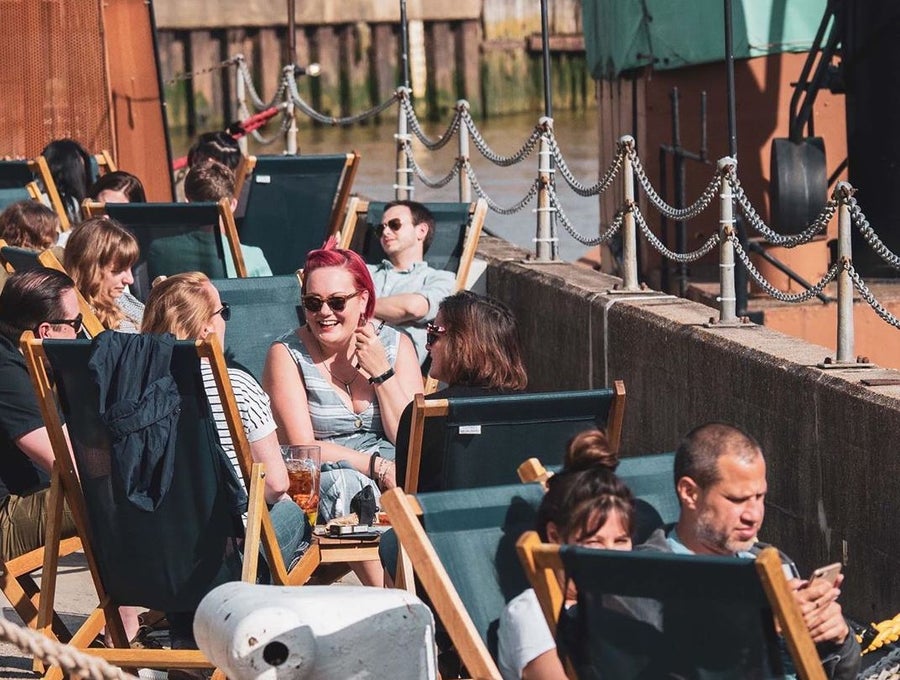 Fields of green - Greenwich Park
Surrounded by plenty of important historical sights, Greenwich Park is a bit of a treasure trove. There's the Cutty Sark and Maritime Museum, The Greenwich Observatory and the 370m long, photo opportunity that is the Greenwich foot tunnel. There's plenty to see but we can't get enough of the rolling green lawns and elegant, tree-lined promenades of the park itself.
Macaroons & cakes - Sky Bakery
Headed up by Cordon Bleu chef Daniel Garcia, this little bakery is a must for anyone with a sweet tooth. Brownies, scones, cakes a'plenty but best of all are the multi-flavoured macaroons filling the place with colour. If you like sweet dainty foods as much as we do, you'll love these.
Stylish studio rooms - The Collective Canary Wharf
The Collective Canary Wharf is the world's largest co-living space. Stay for a night or year, and explore a huge variety of shared spaces (like a pool, golf simulator, lounges and cinema rooms), a free events programme and a rich community of like-minded people. Take a tour of our spaces.