With over 8 million people living in the capital, you'd think there'd be ample opportunity for socialising. But as many of us know, bouts of loneliness can be as common here as delays on the underground.
Below we've explored different ways of easing those feelings of isolation. Some are so simple that you can get started right away. Others require a little more work but have the potential to really change your experience of living in the city. However you chose to tackle it, go in with a friendly smile, an open mind and the knowledge that you're not the only one who's craving social connection.
1. Build 'weak ties'
There's power in the smile of a stranger, a wave from your neighbour, small talk in your local shop. Studies have shown that these little moments or 'weak ties' make a big difference to how socially connected we feel. It's easy to start building them into your life with new routines like going to your local bakery every Tuesday, or walking in the park at the same time every day. You'll start to recognise the same faces and soon become a familiar face to the people around you.
2. Go for a walk and pick up the phone
It's always good to talk to people when you're feeling down or lonely. But it's even better if you can get some fresh air at the same time. Take yourself out for a wander and call someone you trust, it will feel like they're on the walk with you. Take an unplanned jaunt or try one of these London walking routes.
3. Volunteer
Giving back to your community is one of the best ways to feel connected to it. You'll meet people, keep busy and - most importantly of all - feel useful and needed. Look up your local soup kitchens, food banks, charities or litter picking organisations.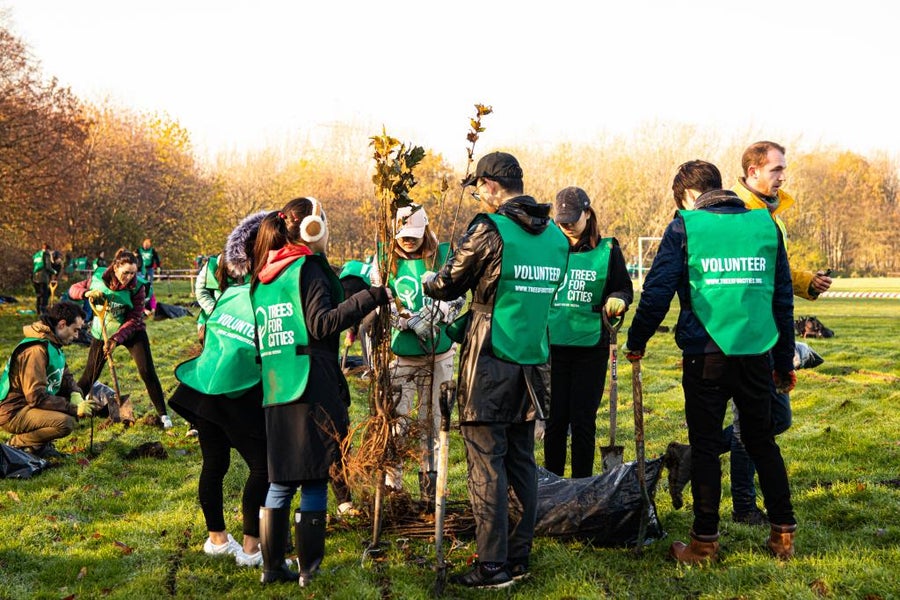 4. Commune with nature
Nothing soothes the soul like the natural world, and London is jam packed with beautiful parks and gardens. Spend a day visiting botanical gardens like Kew Gardens, Chelsea Physic Garden or any of the sprawling public parks. If you've got some extra time on your hands, look into local community gardening projects or tree planting initiatives like Trees for Cities.
5. Befriend someone else
Organisations like Befriend and Age UK are often looking for in person or over the phone volunteers to help combat loneliness in the ageing population. You never know who you might meet, you could even cure someone else's loneliness as well as your own.
6. Join a gym or sports club
Discovering a new hobby is a great way to make connections and find your 'tribe'. Check local area guides or Facebook groups for information on bowling clubs, climbing centres, sports teams or running groups that meet regularly. Some like parkrun, will have other ways you can get involved too, like volunteering with set up.
7. Join a book club, sewing circle or interest group
The great thing about living in such a big city, is you can be sure there's someone out there who has similar interests to you. Check social media for local clubs, classes and projects; or join a London wide group like Rebel Book Club. If you can't find what you're looking for, why not start your own?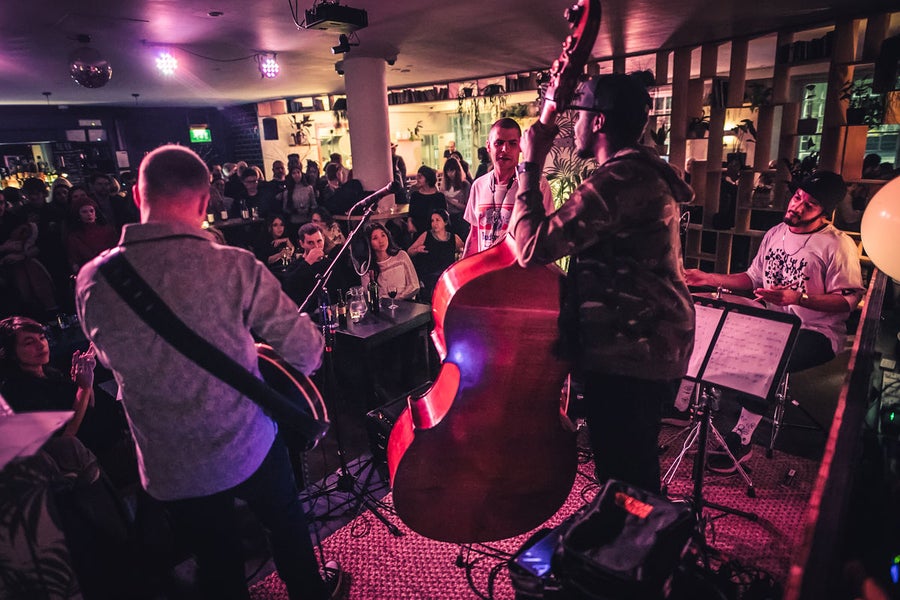 8. Make a furry friend
Interacting with animals can release dopamine in the brain. It works whether you have a pet of your own, are looking after someone else's or just going to the zoo. They're also always up to something so they're a great conversation starter. Check out apps like Borrow My Doggy.
9. See some live music
Music is a great leveller. Once the lights are down and the music starts playing, you become part of a mass of people, dancing together, sharing a moment. It's a great way to feel connected to those around you even if you don't strike up a conversation. Find local gigs on Dice or check out original venues like Union Chapel in North London.
10. Try co-living
City living can be quite anonymous, especially if you live alone, in a big apartment building. Get yourself a room or studio in a co-living space, and your home comes with a ready made community. You'll get to know the same faces in lounges, workspaces and gyms and be able to join interest clubs and sports groups that meet regularly. There's also a curated cultural programme designed to inspire and entertain. With events like breathwork, creative writing and cocktail masterclasses you'll never have a dull day again.
The Collective builds one of a kind co-living spaces to live or stay. Enjoy a private studio or ensuite, with co-working, pool, gym and spa and cultural events programme. For true peace of mind, everything is included in one easy bill. That's all the big stuff, like spaces, events, gym membership and the little things, like maintenance, wifi and cleaning too. We sort the boring stuff so you've got time for what really matters. Discover more at The Collective.com.