How about taking advantage of Earth Day to undertake some small but impactful actions to live a more sustainable life?
Don't underestimate your power to change things. It might seem like a drop in the ocean but a behaviour change you make can influence your family, friends to do the same and spread much faster than you might think. With increased numbers of people making sustainable choices, big brands and governments will start to take notice too.
Below are some ideas of how you can make a difference.
1. Evaluate your carbon footprint
To reduce our carbon footprint we need to understand the impact of our daily habits. Just take 10 minutes out of a rainy day to calculate your own impact on Foot Print Calculator. You might be surprised and learn some great tricks to reduce your impact on the planet.
2. Use a responsible search engine
All your clicks and web searches generate advertising money which could be used for a greater purpose.
Environmentally-minded Ecosia uses servers that run on renewable energy, doesn't track users or sell data to third parties, and uses profits from text link ads and commissions from its online store to plant trees around the world. Ecosia says that it takes about 45 searches to finance a new tree, so the most curious among us could be responsible for entire forests one day!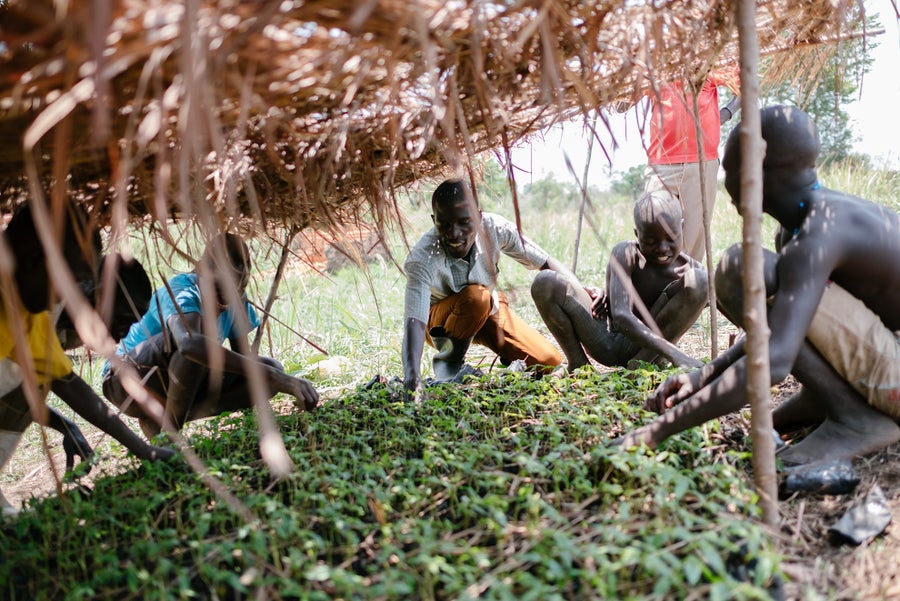 3. Buy vintage clothing & swap with friends
The fashion industry is one of the biggest polluters on the planet. It's responsible for producing 10% of the planet's carbon emissions and is the second-largest consumer of the world's water supply.
When you buy vintage, not only are you preventing clothing from ending up in a landfill, you are showing your support for quality-made clothing, saving money and expressing yourself with a unique style. Shop online on Vinted or discover some fabulous Vintage stores in London.
Why not organise a clothes swapping day with your community?
4. Try a flexitarian diet
Meat production is one of the most environmentally destructive industries we have. It uses massive amounts of water, creates pollution, greenhouse gas emissions and habitat destruction. One of the best things you can do for the planet and for your health is to limit your meat and dairy product consumption.
You can swap your traditional burger for a delicious plant based one? Or try seasonal, vegetarian recipes like these.
5. Shop local & favour sustainable and independent brands
Buying from local vendors cuts down on fuel emissions and transportation costs. Plus, when you purchase something from a small business, rather than big chains, the money goes right back into your local community, further enriching its growth and economy. Check out these eco-friendly UK brands.
6. Gift experiences instead of goods
Christmas, birthdays, anniversaries often become such a hassle to find the perfect gift for our partners, friends and family. We often buy things for the sake of it which are sometimes not needed or used by the recipient. It can be a source of over-consumption and frustration on both sides.
Instead of purchasing something that will end up in a closet or on Ebay, why not gift an unforgettable memory or a special treat (like a massage or hotel voucher, cooking class, creative workshop) which also supports the local economy.
7. Slow down and explore your surroundings
If the pandemic prevented us from travelling and flying abroad for any occasion it also showed us how enjoyable it can be to spend a weekend in the countryside or properly explore our local neighbourhoods. Instead of rushing to the airport, take the train to discover a new region and favour local travel. It's more sustainable, and often a lot more relaxing and hassle-free.
What about treating yourself to a peaceful retreat out of the city or a wild mushroom hunt in the forest? Or try a city staycation in a hotel with a skyline pool.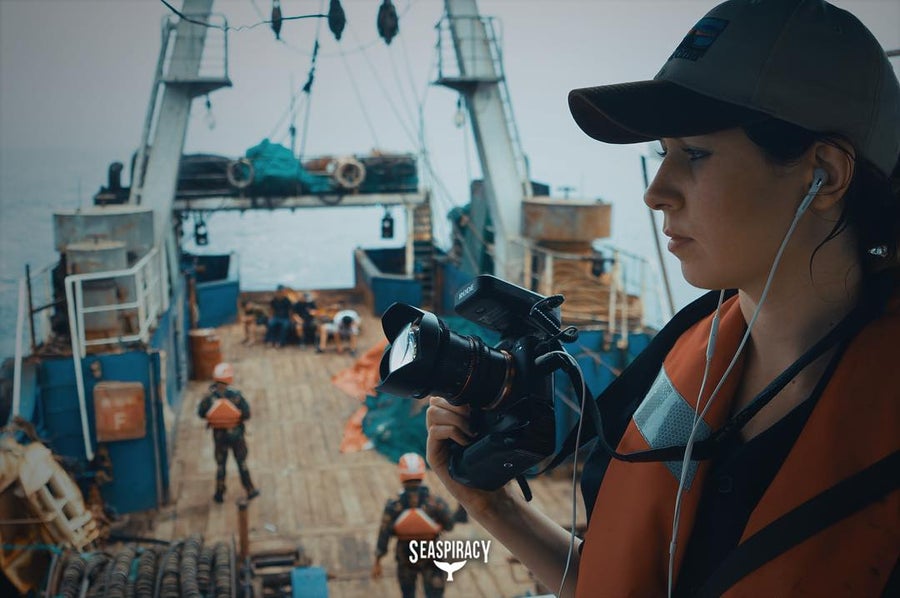 8. Educate yourself & spread the word
Take some time to educate yourself, learn about the challenges of our times and share your knowledge with your friends and community. You could organise a documentary viewing with your colleagues followed by some drinks and discussions on the subject.
There are lots of great documentaries on Netflix at the moment:
Seaspiracy
A life on our Planet
Our Planet
Game Changers
A Plastic Ocean
Cowspiracy
Check out this selection of free Documentaries to change the world.
And these inspiring books:
- Green, Greener, Greenest: A Practical Guide to Making Eco-Smart Choices a Part of Your Life, by Lori Bongiorno
- It's Easy Being Green: A Handbook for Earth-Friendly Living, by Crissy Trask
9. Get political
Once you've read up on the facts, see what you can do to help, beyond spreading the word. You could contact your MP to ask them to take a particular issue to parliament, find out what protests are happening near you, donate to charities planting trees and saving wildlife, and sign as many petitions as you can. (Check websites like Greenpeace, Change.org, A Plastic Planet and Sum of Us for petitions and resources.)
10. Try co-living
Co-living not only creates open and diverse communities, it also has numerous positive impacts on the environment.
The main benefit is the reduction of energy consumption through shared spaces and resources. It also takes up a lot less land area than more traditional housing. And finally, it encourages a more minimalist lifestyle, one that focuses on experiences instead of things.
Choosing co-living can help you have a smaller carbon footprint, while contributing to more resilient, sustainable, and environmentally friendly cities. By living as part of a co-living community you're helping to protect our precious planet.
The Collective builds one of a kind co-living spaces to live or stay. Enjoy a private studio or ensuite, with co-working, pool, gym and spa and connect with great people at events like yoga, clothes up-cycling and zero waste dinners. For true peace of mind, everything is included in one easy bill. That's all the big stuff, like spaces, events, gym membership and the little things, like maintenance, wifi and cleaning too. We sort the boring stuff so you've got time for what really matters. Discover more at The Collective.com.