the collective canary wharf
flexible length co-living
The new Collective on the block. Our Canary Wharf co-living space is a haven of creativity and community in the heart of the City. The same inspiring shared spaces, events programme and beautifully designed private rooms, but with the added benefit of flexibility. You can stay for a night or longer.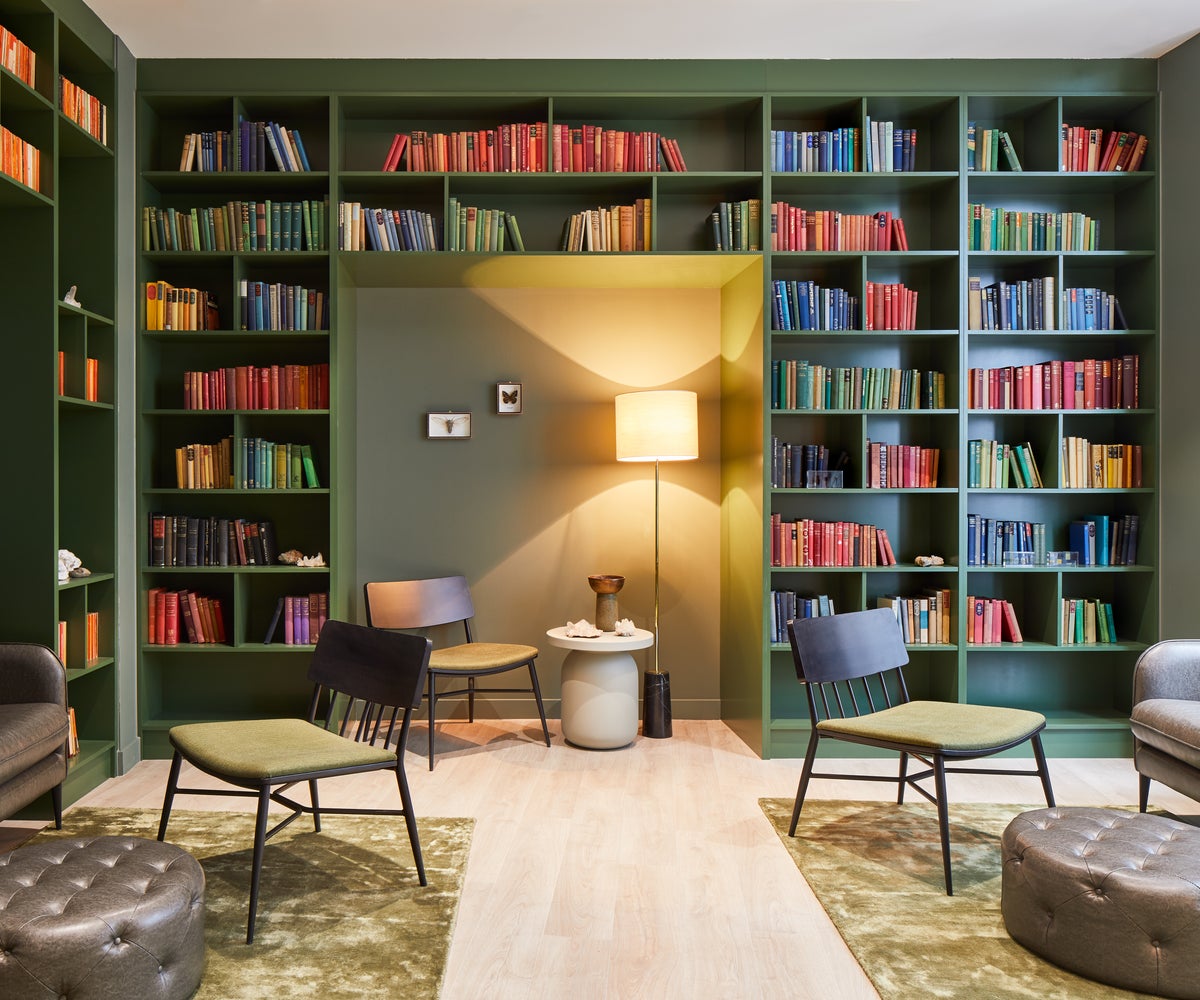 look around
From breakfast meetings to after-dinner drinks, yoga classes to table-football tournaments, we have a space for your every mood. Dip your toes in the pool, have your friends round for dinner or snuggle up and sit by the fireplace.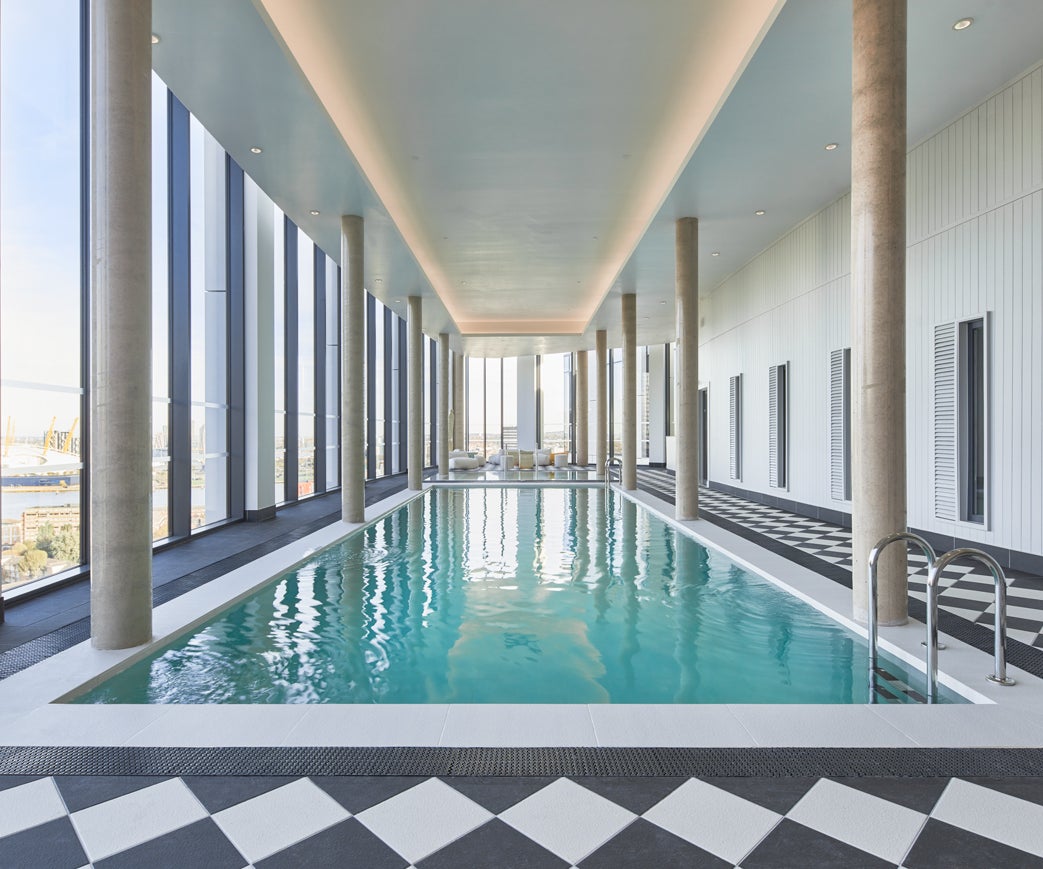 POOL
Tempted by a swim with panoramic views across London? Head to the 20th floor to dip in, push off and swim yourself happy in our 14m sky pool.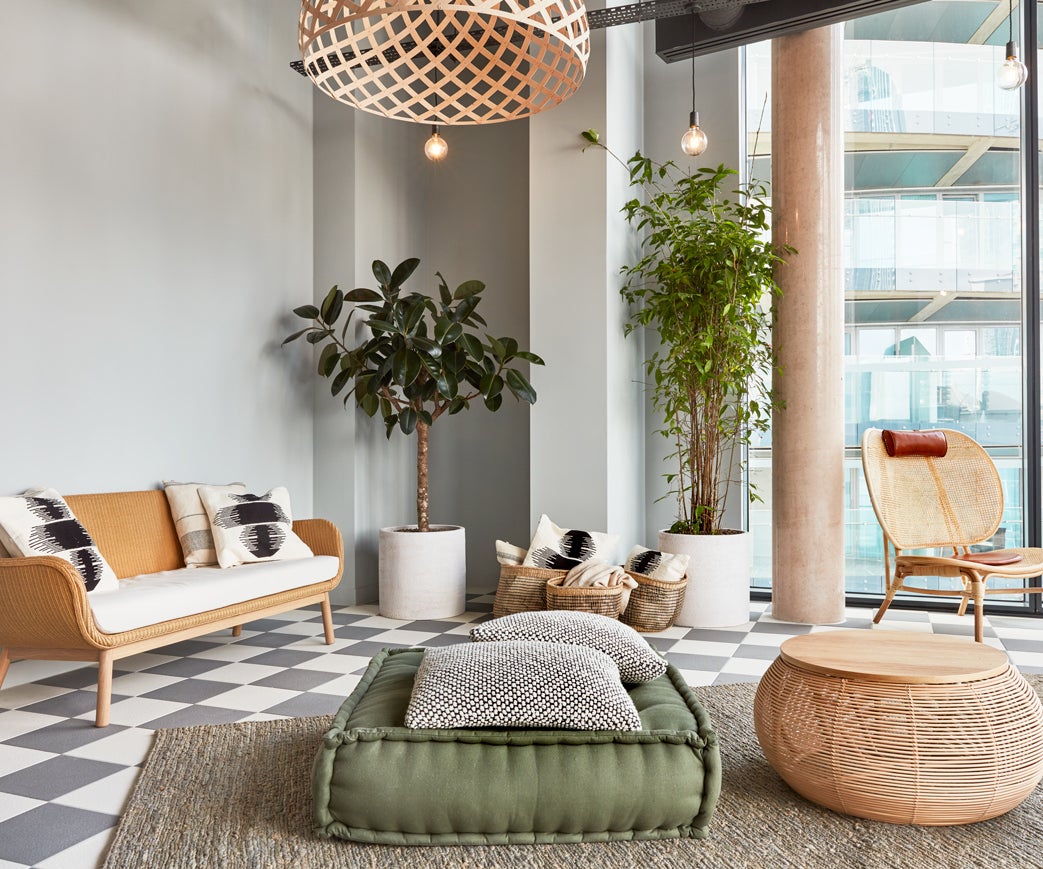 SPA
Switch off your tech and indulge in some me-time with a sauna, steam or bookable spa treatment. Grab a quick mani-pedi, knead out those knots with a deep tissue massage, or nourish yourself back to health with a hangover drip.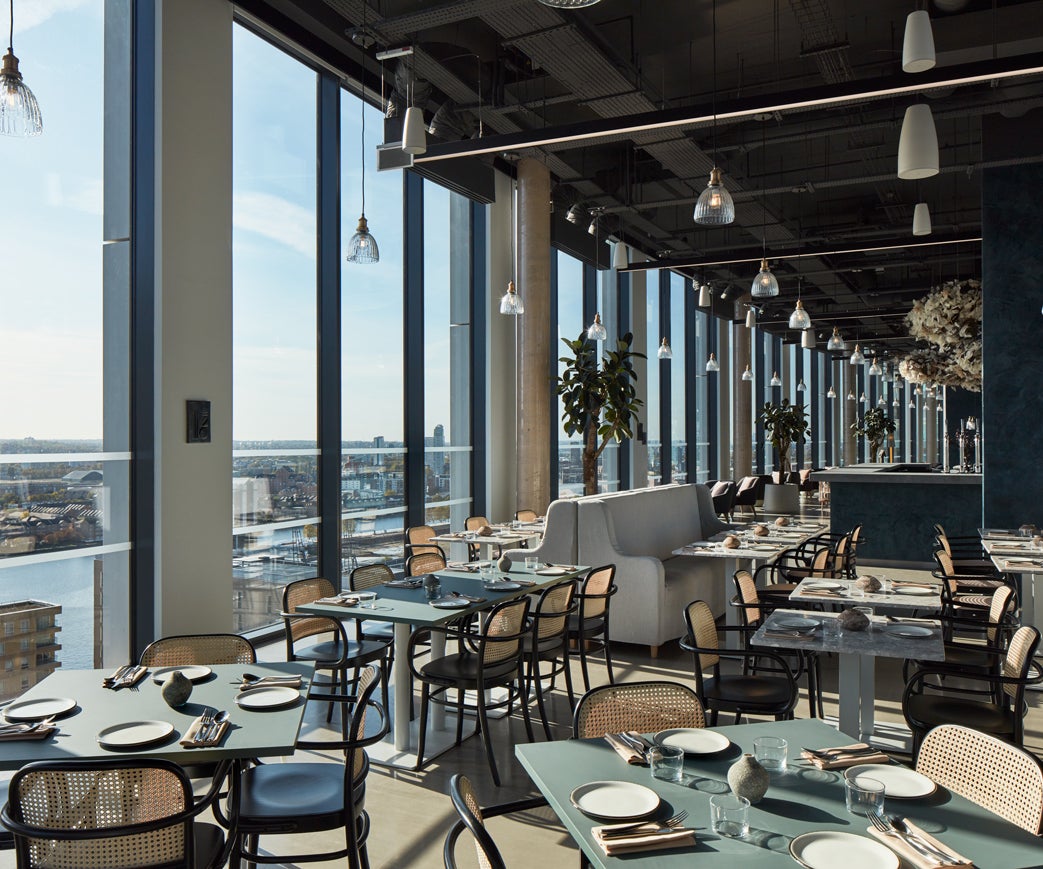 RESTAURANT
Whether you're hankering for a nourishing treat, meeting your mates for a cocktail or planning an extra special date night, head to MTHR on the 20th floor for comfort food, fine wines and panoramic views of the city.
SHARED SPACES
Gather your new friends for a natter; brainstorm, meet clients and power through emails; or simply take a load off in the plush surrounds of the Library.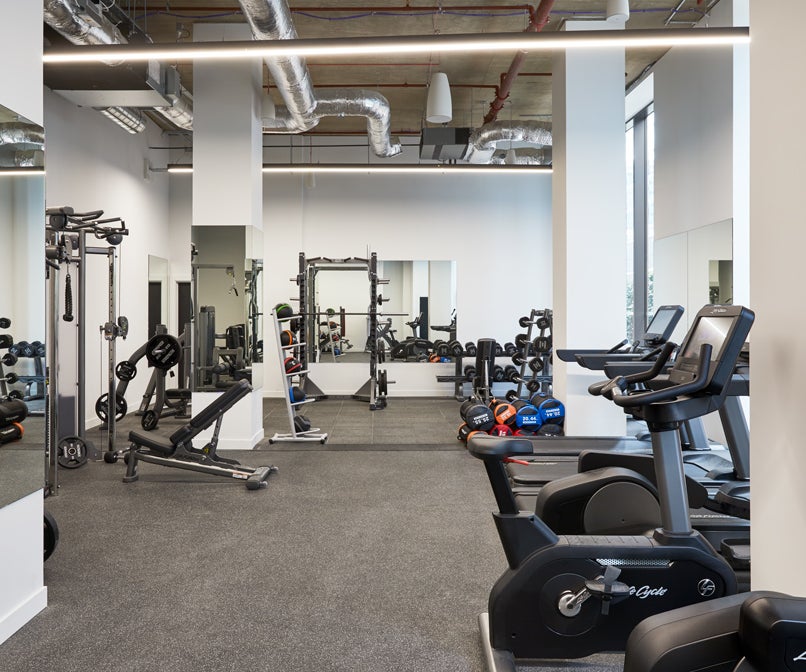 GYM
Crush your personal best in our on-site gym with a selection of machines and weights to use from morning 'til night. Team up with a personal trainer, go solo or try one of our regular classes.
Your home, your office, your playground. One of a kind spaces, events and the little things like wifi and cleaning are all included in one bill, no matter how long you're with us.
Washing machines & tumble dryers
Cultural events programme
cultural programme
From live music and crafting workshops to coding bootcamp and inspiring talks, our cultural events programme is ever-changing and bespoke for each location. If you've got your own idea or impulse, we're here to help you make it happen. Here's a peek into what we've got going on.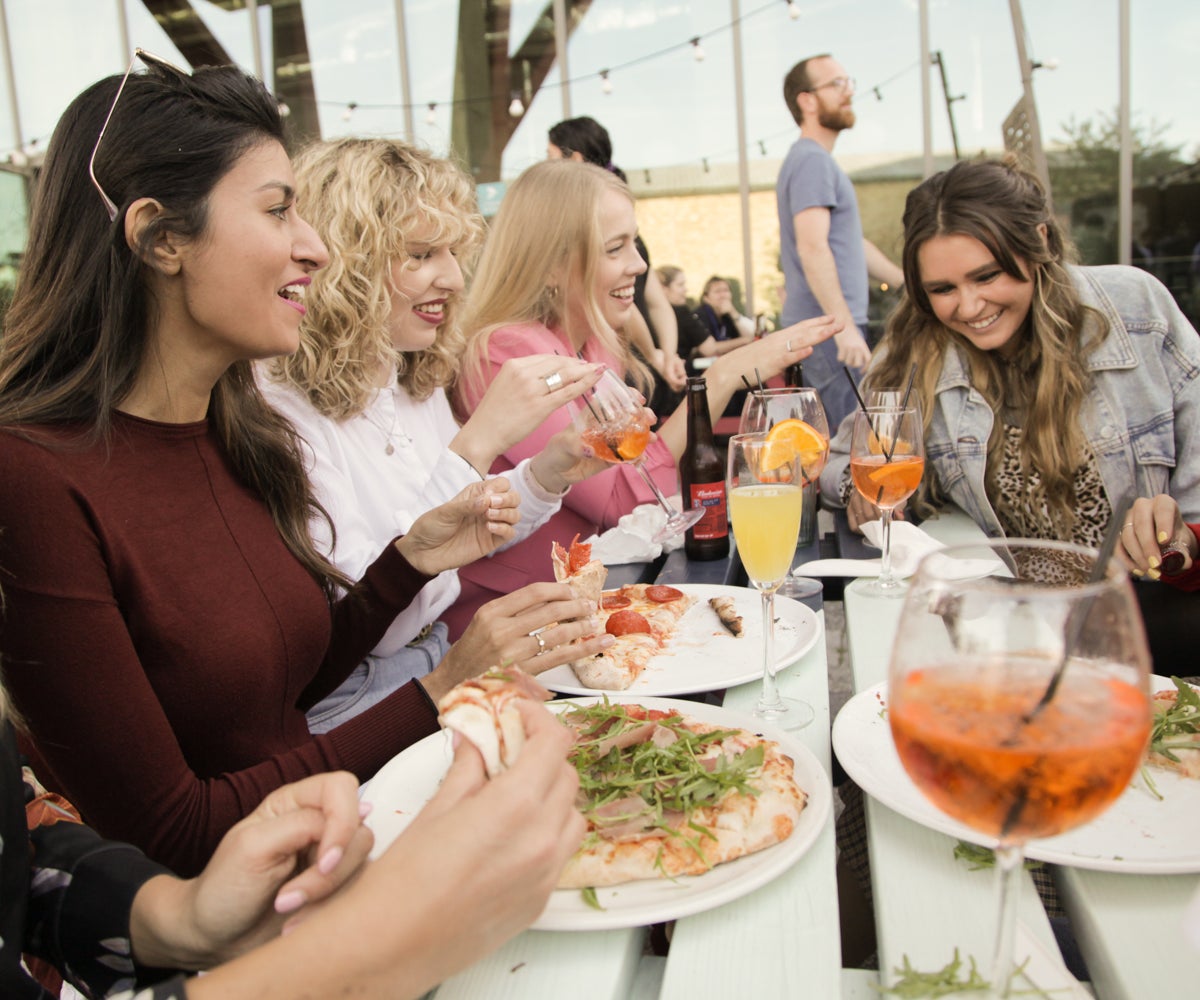 Sip on cocktails you've made yourself
Mix Mix Mix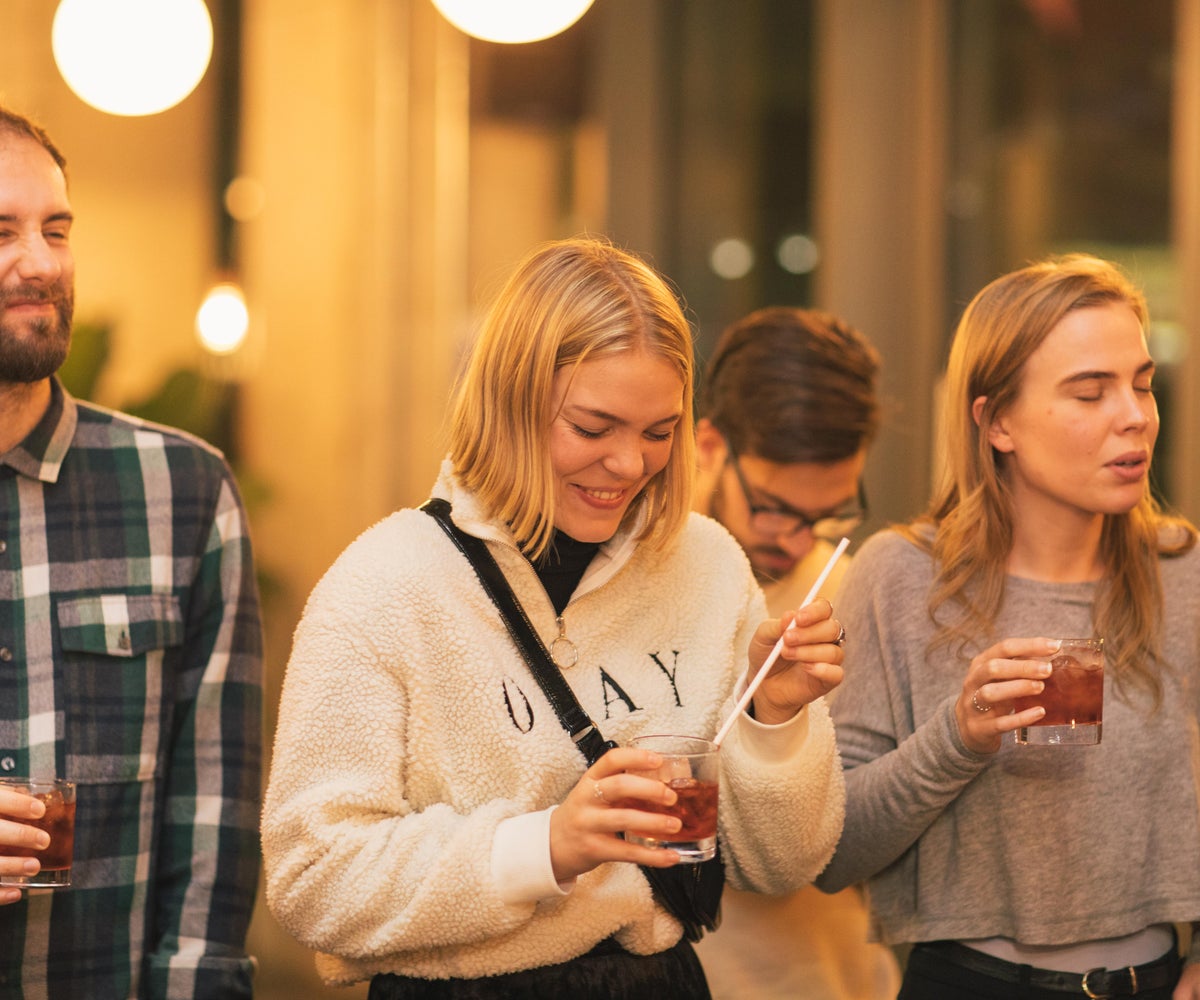 Boogie on to your favourite tunes
Jam Jam Jam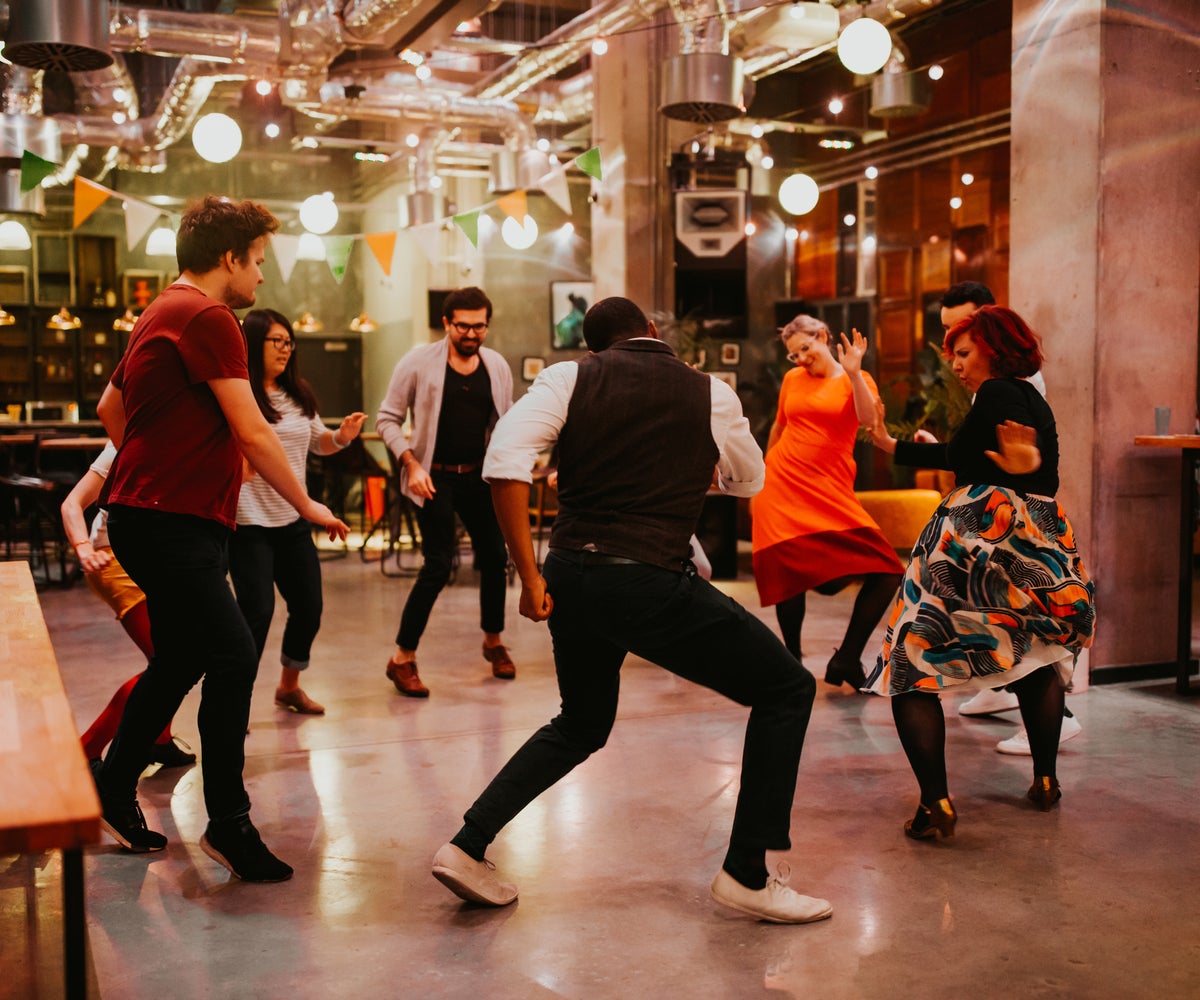 What's on offer
Winter City Break Offer
Up to 15% off studio rooms, complimentary breakfast with a view, a welcome drink and late check-out. Offer ends on 31.03.20.
Dining at The Collective Canary Wharf
MAE: Ground Floor | Mthr: 20th Floor
Mthr - Restaurant & Lounge
We're bringing people together through shared food, communal tables and great conversation.
Grab a quick bite, enjoy a leisurely meal or simply unwind - cocktail in hand - with 20th floor views of the city as your backdrop. Taking inspiration from the diverse and well-traveled Collective members, our restaurant & bar offers a nourishing and delicious mix of globally inspired dishes and cocktails.
Discover more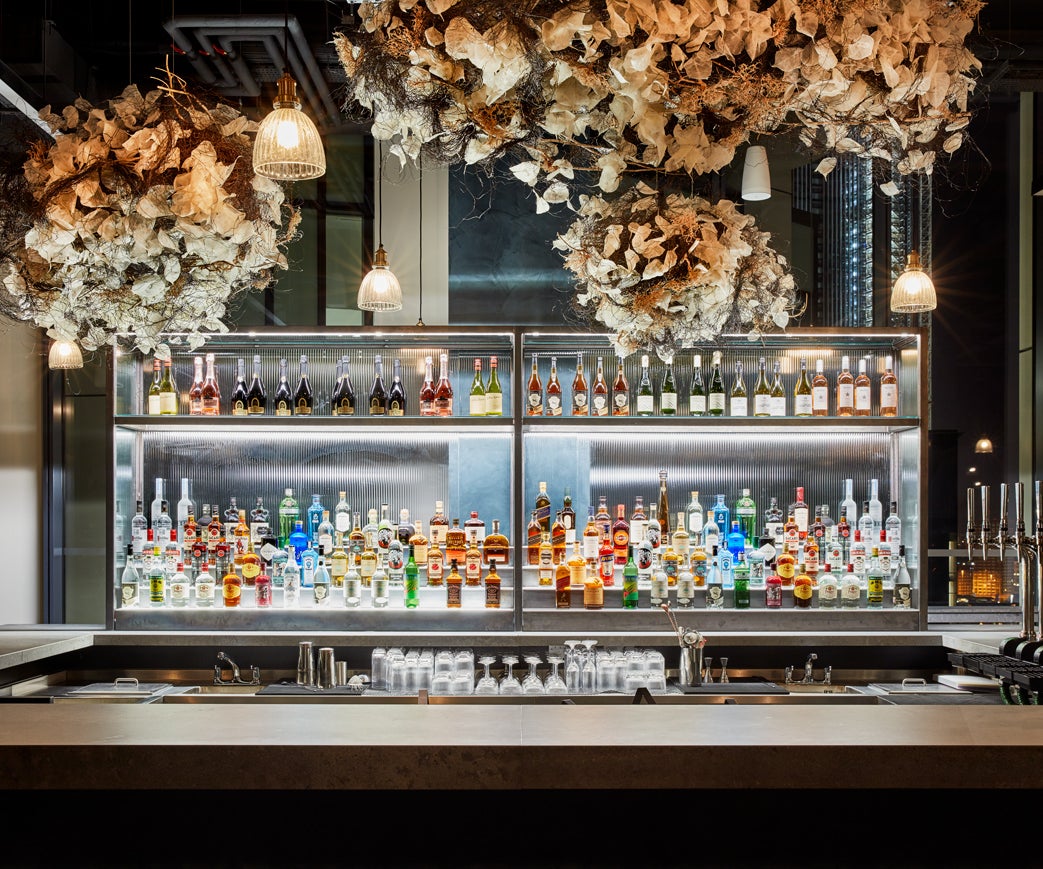 How to find us
We're in Crossharbour Plaza, just a few steps away from the Crossharbour and South Quay DLR stations and a 10 minute walk from Canary Wharf for quick and easy access to Central London by tube or the light rail.
For your GPS: 20 Crossharbour Plaza, London E14 9YF
FAQ
Answers to frequently asked questions at The Collective Canary Wharf.
The swimming pool, spa, sauna and steam room will be out of action from Monday 6th Jan until Monday 13th Jan for maintenance works. We're sorry for the inconvenience.
Passes to our local gym will be available at the Hub.
Please contact stay.cw@thecollective.com or +44 (0) 20 3973 9000 should you have any questions.
Parking is available in our secure underground facility for a fee.
To enquire or reserve a space, please contact us at least 48 hours prior to your arrival:
stay.cw@thecollective.com | +44 (0) 20 3973 9000
Due to limited availability, spaces will be allocated on a first come first serve basis.
We're at E14 9YF, 1 minute walk from Crossharbour DLR Station and a 10-15 minute brisk walk from Canary Wharf station. Our space is close enough to the action but with a crucial degree of separation, for that balanced life we're all searching for.
Amazing shared spaces, private rooms and an inspiring events programme to better yourself and to meet new people - no matter how short or long you stay.
You have the flexibility to stay for a night, few weeks or longer. No matter how long you stay, we're sure you'll feel at home.
Contact our Venue Hire Manager, Alice Saccenti at asaccenti@thecollective.com | +44 (0) 7494 413 048
For corporate enquiries related to any length of stay, contact our Business Development Manager, Olga omnahoncakova@thecollective.com | +44 (0)7512 194 398