the collective canary wharf
Be More Together
the collective canary wharf
A haven of community and creativity in vibrant East London, just a few minutes walk from Canary Wharf. Stay a night or move in for a while, and discover new faces, inspiring shared spaces and life-enriching experiences in our largest co-living space.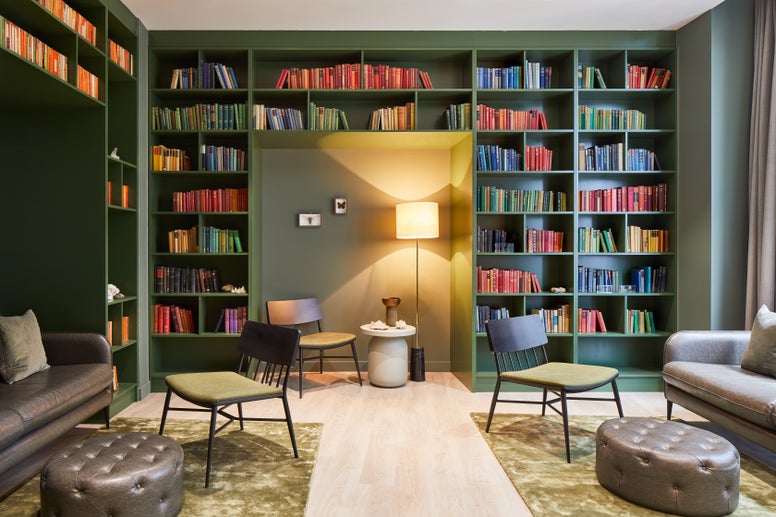 Look around
Life at The Collective
From breakfast meetings to after-dinner drinks, yoga classes to table-football tournaments, we have a space for your every mood. At Canary Wharf nail your to-do list in the co-working space, take in the views from the rooftop swimming pool, get your fitness fix in the gym or grab some pals for a film marathon in the cinema room.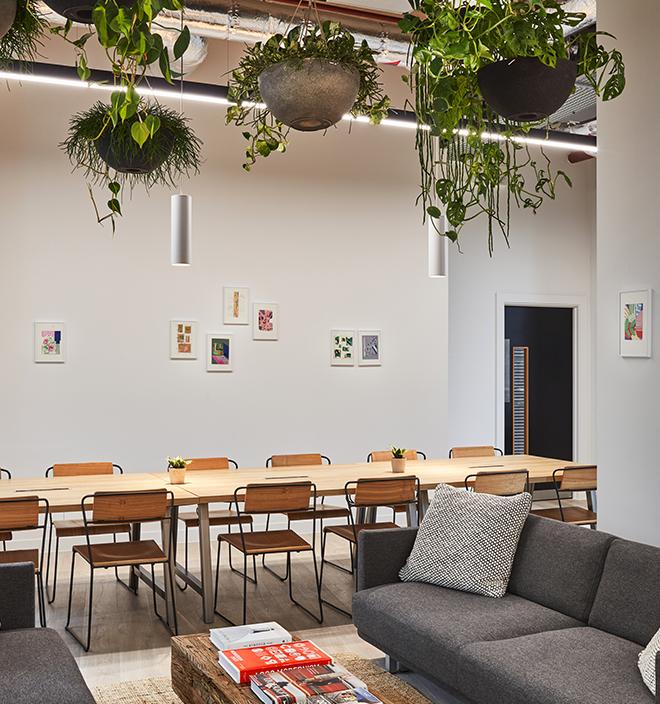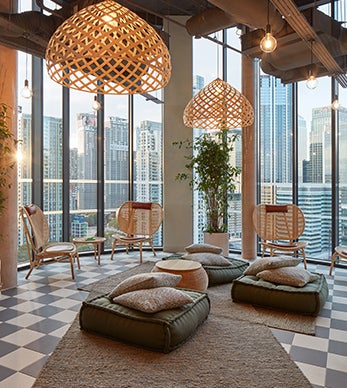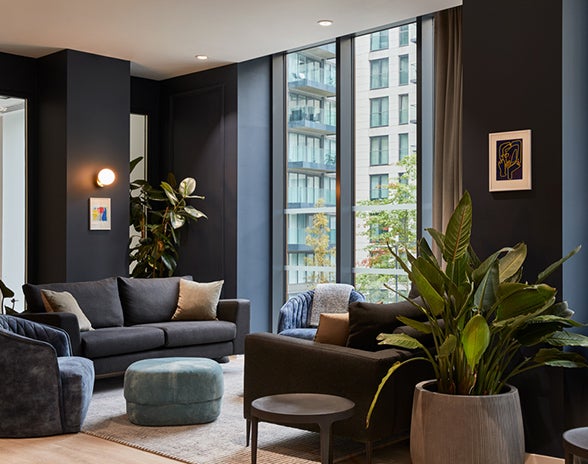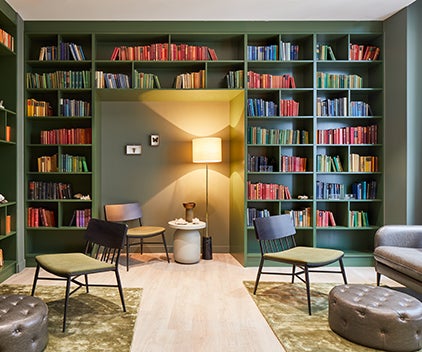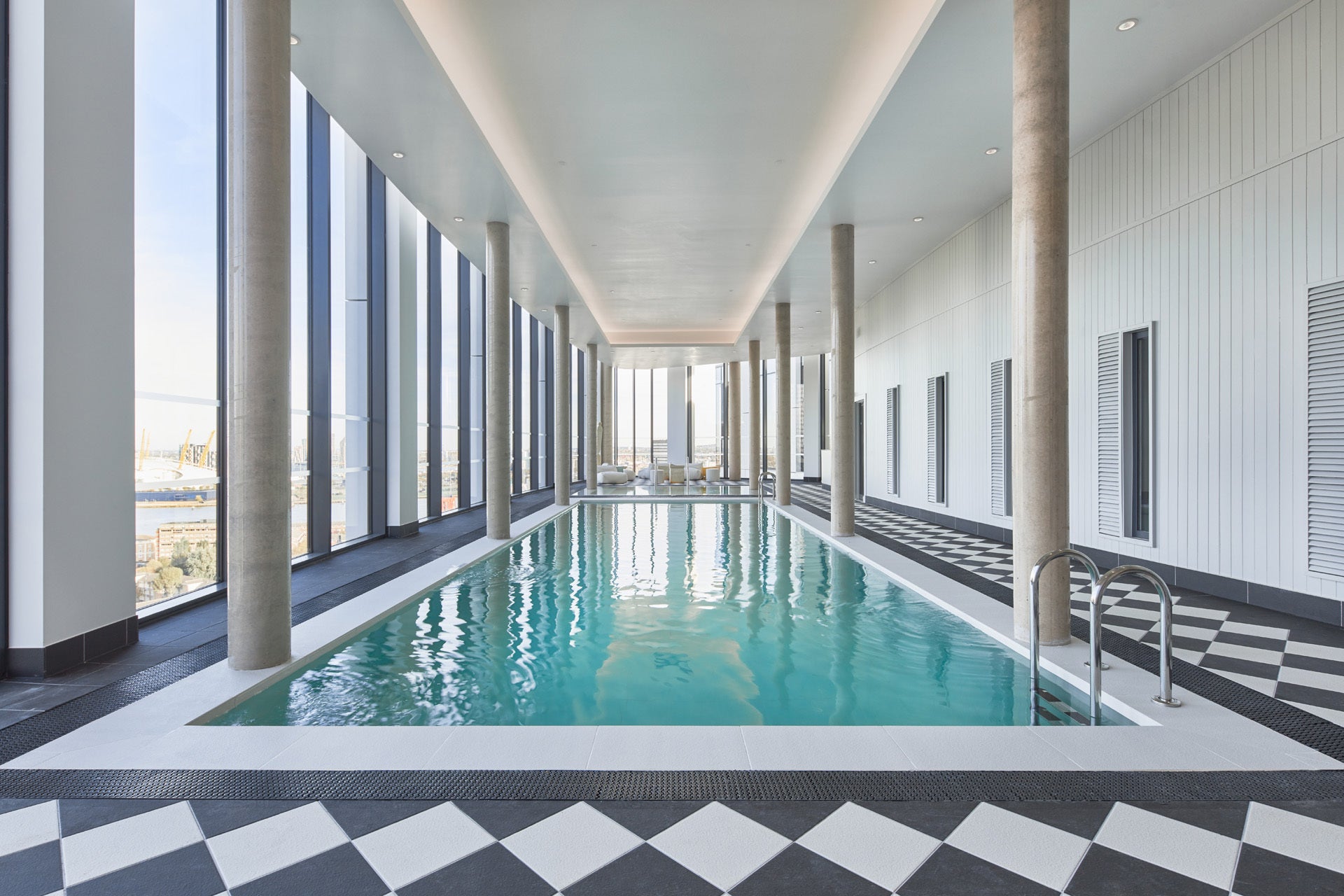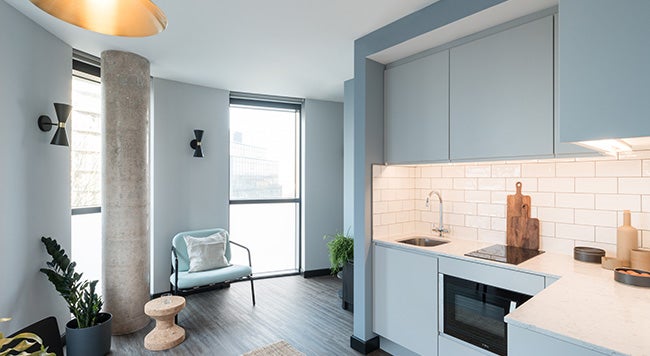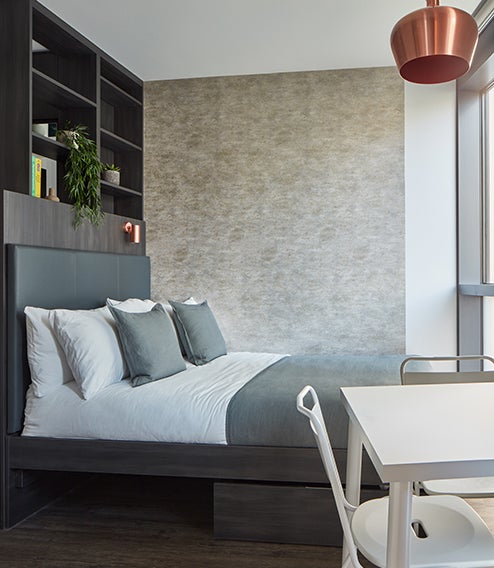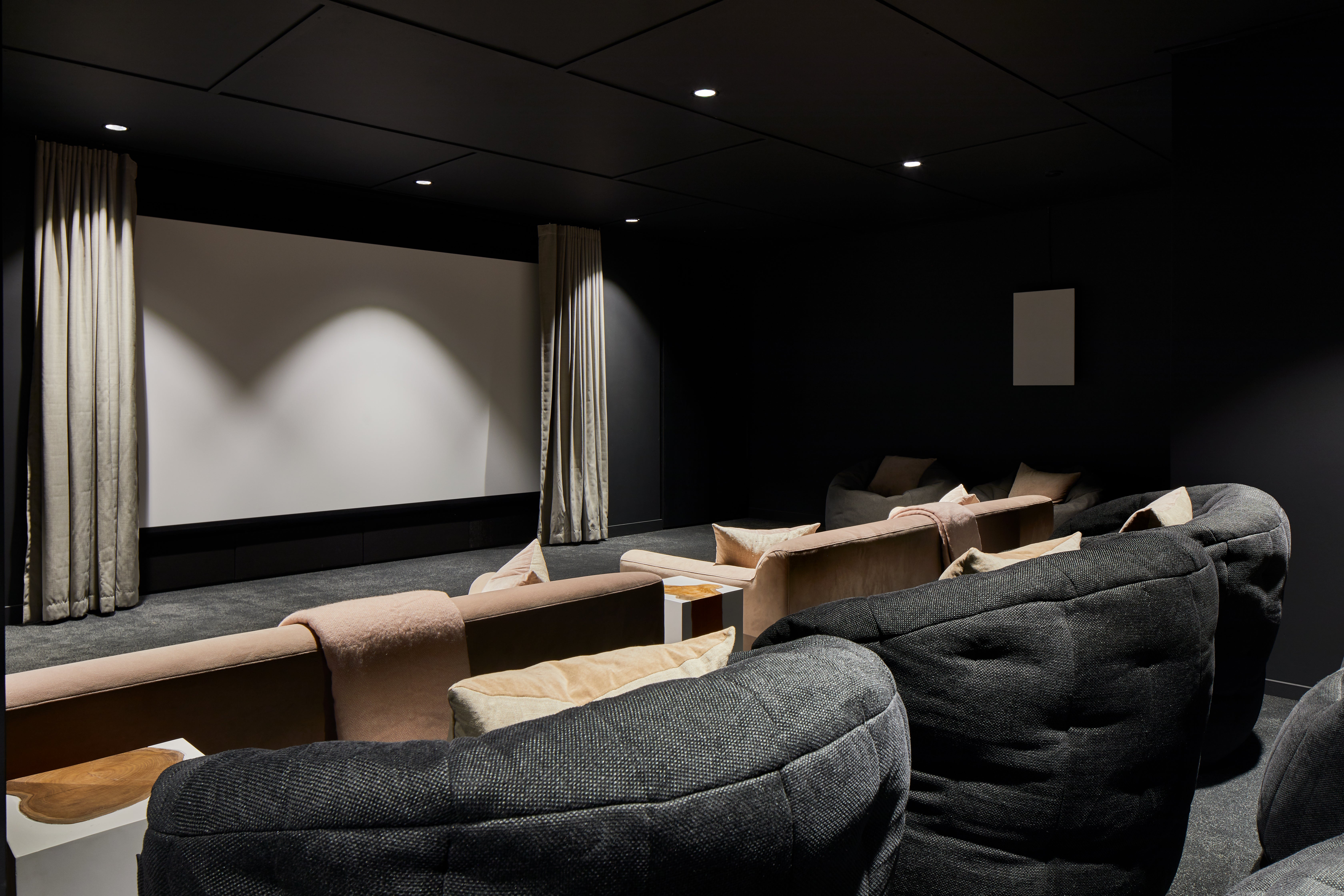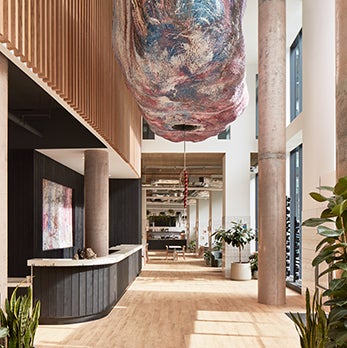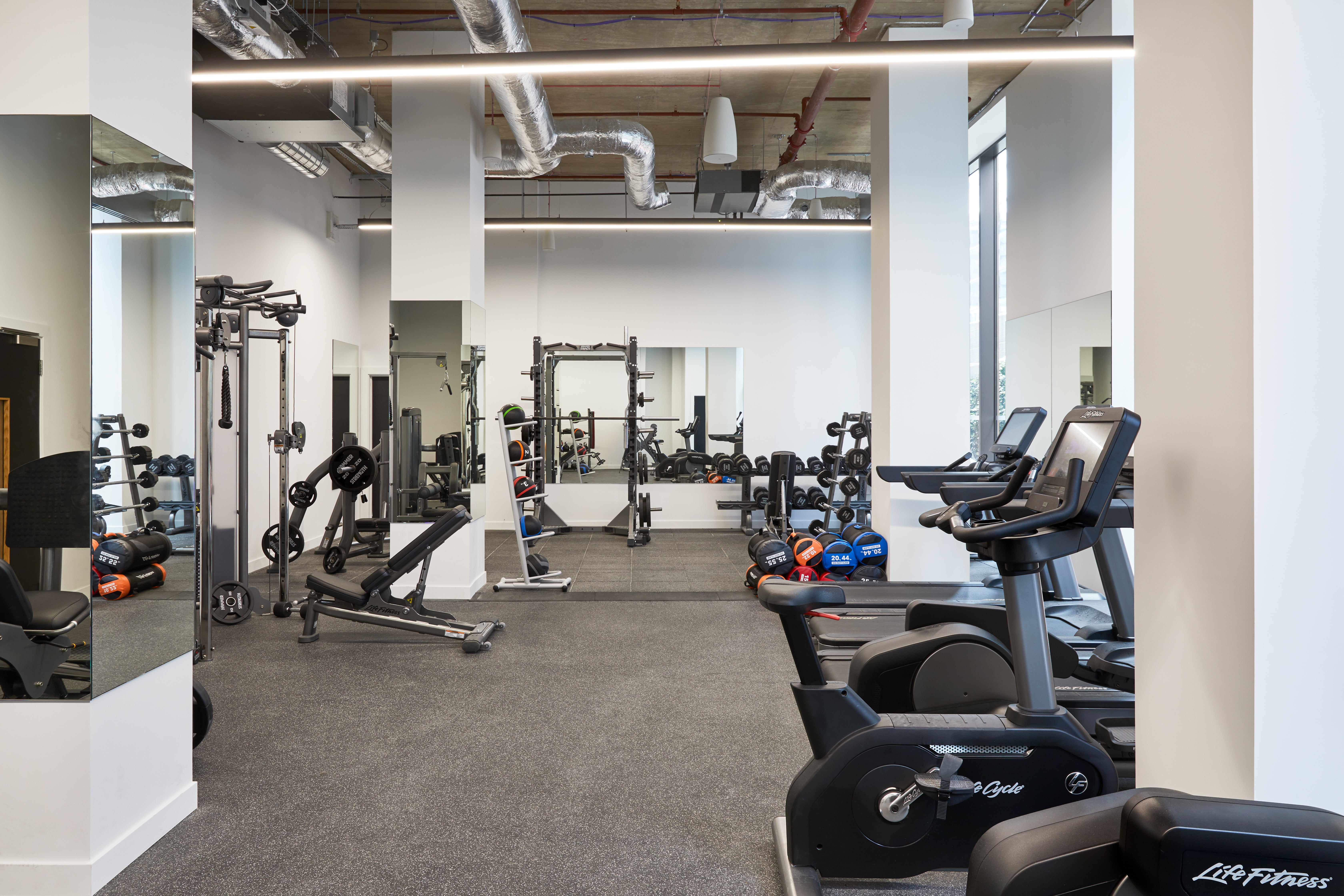 Rooms & pricing
Our studios are designed to maximise space and minimise distractions so you can focus on doing what you need to, whether that's working, sleeping or winding down after a long day.
All room features:
Simba Hybrid Mattress
Superfast Wi-Fi
32" smart TV
En suite with rain shower
Bi-weekly cleaning with linen change
All bills included
One of a kind spaces, events and the little things like wifi and cleaning are all included in one bill, no matter how long you're with us.
Sauna, steam and treatment rooms
Cultural events programme
Events at Canary Wharf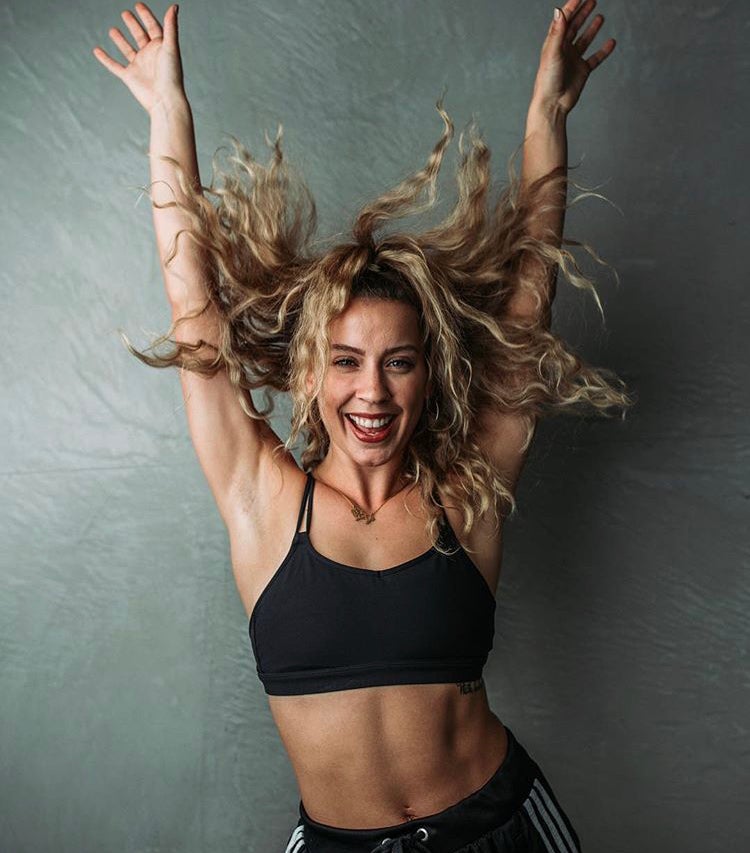 HIIT IT with Esmee Gummer
Join GQ's Star Trainer and all-round fitness fiend Esmee for a 45-minute full body HIIT session. Let's get sweaty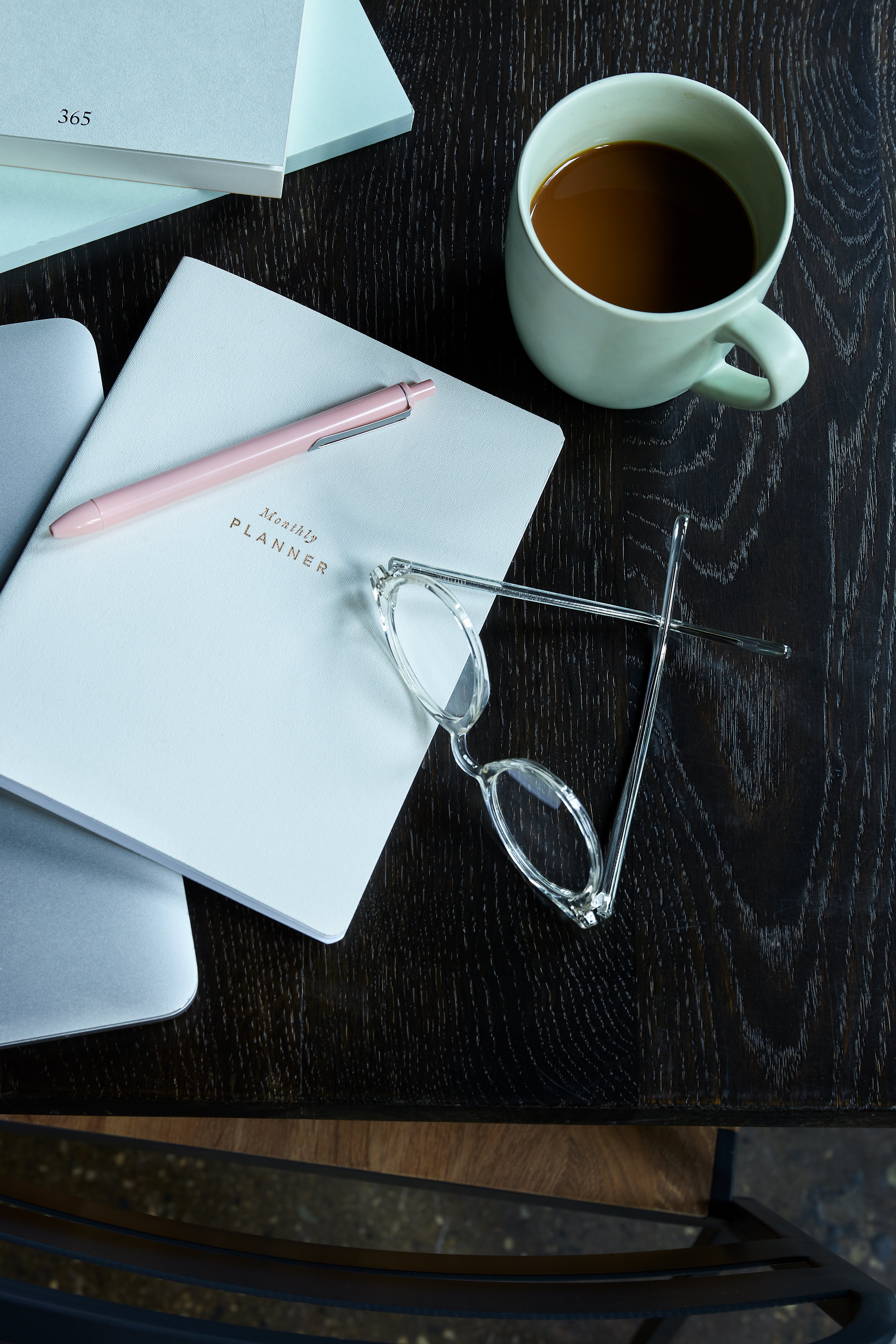 Goal Setting For Success
Make 2021 your best year yet. Learn to set personal and professional goals that unlock your potential, with coach Raquel.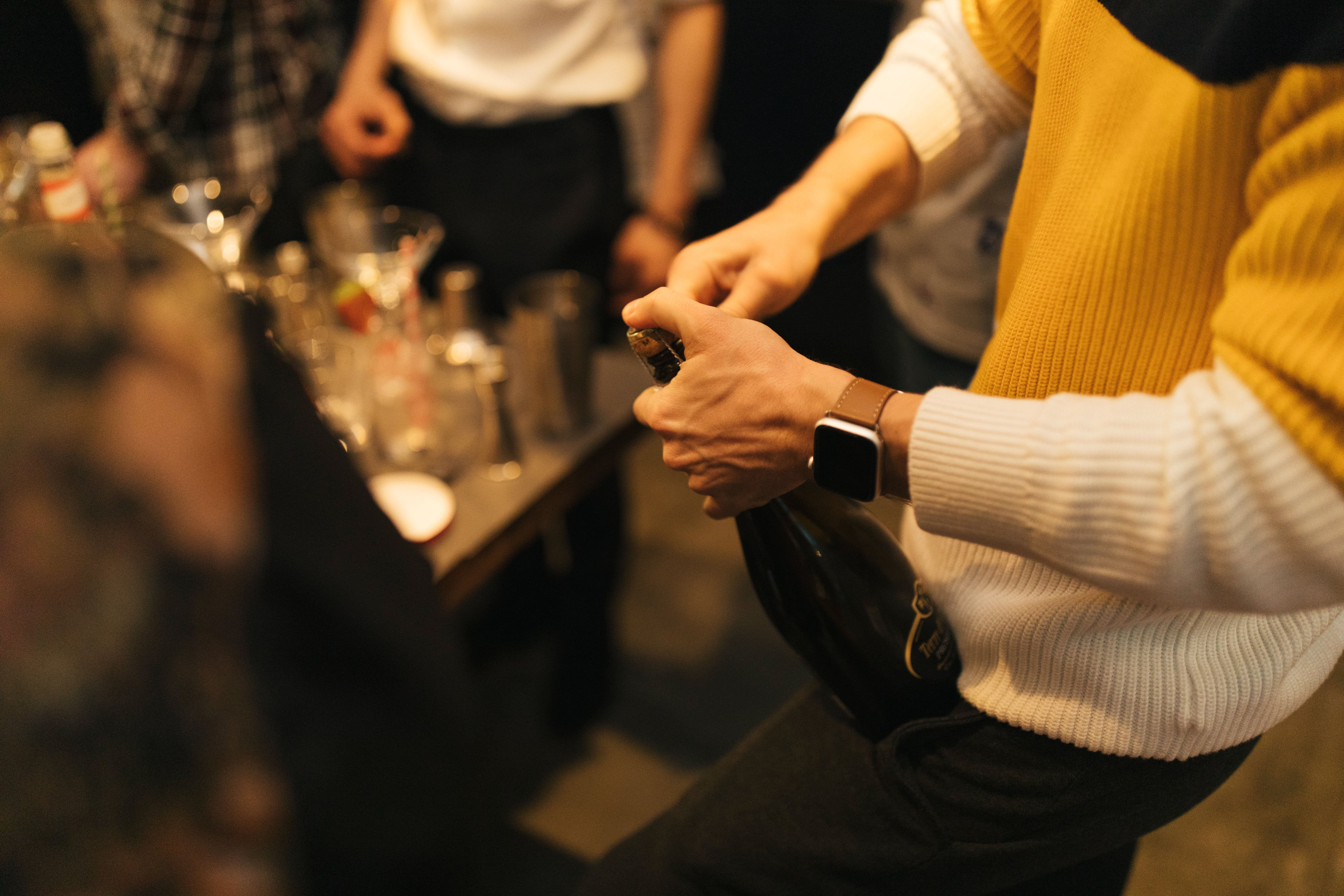 Wine, Port and Pudding Tasting
Tantalise your tastebuds as you dig into puddings paired with fine wines and ports, hand-picked by wine experts.
How to find us
We're in Crossharbour Plaza, just a few steps away from the Crossharbour and South Quay DLR stations and a 10 minute walk from Canary Wharf for quick and easy access to Central London by tube or the DLR.
For your GPS: 20 Crossharbour Plaza, London E14 9YF
Limited car parking spaces available.
FAQs
Answers to frequently asked questions at Canary Wharf.
You can live, stay, connect and play at The Collective Canary Wharf with the peace of mind that your safety and wellbeing is taken care of. Click to read about our policies in full>>
LATEST UPDATE:
-Until 17th May, for stays of less than 7 nights, we're currently only checking-in guests under exceptional circumstances, those who are travelling for work or for a limited number of other reasons as laid out by the government here. If you booked directly with us, please email stay.cw@thecollective.com for assistance with changes to your travel plans. If you booked via a third party agency (Booking.com, Expedia, Airbnb...) please contact them directly regarding any amendments or cancellation request before your arrival day. Click here for detailed government guidelines on the Christmas period. Access to our swimming pool, gym and some shared spaces may be restricted.
-We're now accepting bookings for non-essential stays from 17th May 2021.
-Please be aware that wearing a face covering is compulsory in the lifts, the stairwell, and all corridor spaces, in addition to the lobby.
-In line with government guidance, we won't be permitting visitors, unless they are part of our members' social bubbles.
-Members arriving from outside of the UK must self-isolate for 10 days as per the government guidelines.
We're still open as usual for in-person tours and long term move ins. We're certified as COVID-secure, so you can rest assured your health and safety is taken care of. We will ask you to wear a face covering when on the tour or in public areas to protect our members and team.
For stays of less than 7 nights, we will only be checking in guests with exceptional circumstances, those who are travelling for work or for a limited number of other reasons as laid out by the Government. Click to read about our policies in full>>
Yes, lots of our members work or run their businesses from our spaces. When you stay or live with us you get access to a workstation in your own studio and a huge variety of stylish co-working spaces. All the important essentials are taken care of: from ergonomic seating to printing, meeting rooms, tea points and super fast, secure WIFI. The best thing? It's all included in your rent.
In line with the latest government guidance our swimming pool and gym will be closed from Sunday 20th December until further notice.
In line with the latest government guidance our gym and swimming pool will be closed from Sunday 20th December until further notice.
The check-in/check-out times for members are:
Check-in : 3 pm | Check-out: 11am
A fixed fee of £45 is applicable for late check-out (until 4 pm). For any questions about your stay contact us at stay.cw@thecollective.com
Pre-authorisation:
To check the validity of your credit card and guarantee your booking, we reserve the right to temporarily hold an amount during your stay. The same credit card used to make the booking must be presented at time of check-in along with an ID. Thanks for understanding.
Parking is available in our secure underground parking facility for a small fee. To secure your space, please contact us at least 48 hours before you arrive at:
stay.cw@thecollective.com | +44 (0) 20 3973 9000
There are only a few spaces, so they'll be allocated on a first come first serve basis.
Whether you're travelling for work, need a place for a few weeks, or you're looking for a frequent base in the city, get in touch for preferable rates and benefits.
For all corporate enquiries please contact our Business Development Manager, Olga: omnahoncakova@thecollective.com | +44 (0)7512 194 398
Cleverly designed private studios, shared spaces to work, relax and play in and an inspiring events programme to better yourself and to meet new people, all included in one easy bill - no matter how long you stay.
You can stay for a night, a few weeks or longer. No matter how long you stay, you'll get access to the same incredible shared spaces and events programme. Welcome home.
We're at E14 9YF, a 2 minute walk from Crossharbour DLR Station and a 10-15 minute walk from Canary Wharf station. Our space is close enough to the action but with a crucial degree of separation, for that balanced life we're all searching for.
Limited offer valid on selected studios for new members moving in by 31st May 2021.
Monthly rates vary based on room specifications and length of stay.
Rent-free period for Cosy, Standard and Comfy studios calculated on overall savings made on a 12 month membership and Big studio rates offered at £1993 irrespective of length of stay (Big studio typical rate for 3-5 months = £2470 | 6-8 months = £2167 | 9-11 months = £2080 pcm | 12 months = £1993 pcm).
Contact us at salesteam@thecollective.com or +44 (0) 20 3973 9000 for more information.
The Collective reserves the right to change, modify, supplement or cancel these terms and conditions or offers featured at any time without notice. Changes will be effective as soon as they are published on the The Collective website.