the collective canary wharf
Be More Together
the collective canary wharf
A haven of community and creativity in vibrant East London, just a few minutes walk from Canary Wharf. Stay a night or move in for a while, and discover new faces, inspiring shared spaces and life-enriching experiences in our largest co-living space.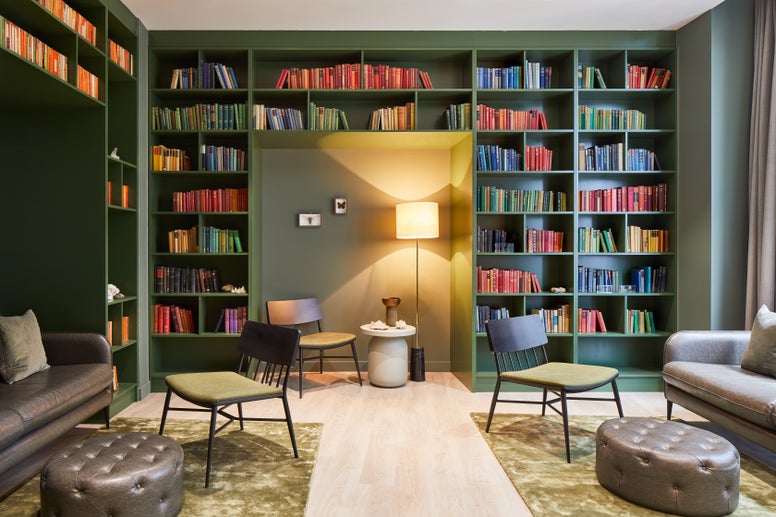 Look around
Life at The Collective
From breakfast meetings to after-dinner drinks, yoga classes to table-football tournaments, we have a space for your every mood. Dip your toes in the pool, have your friends round for dinner or snuggle up and sit by the fireplace.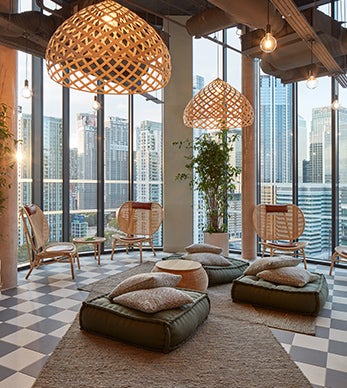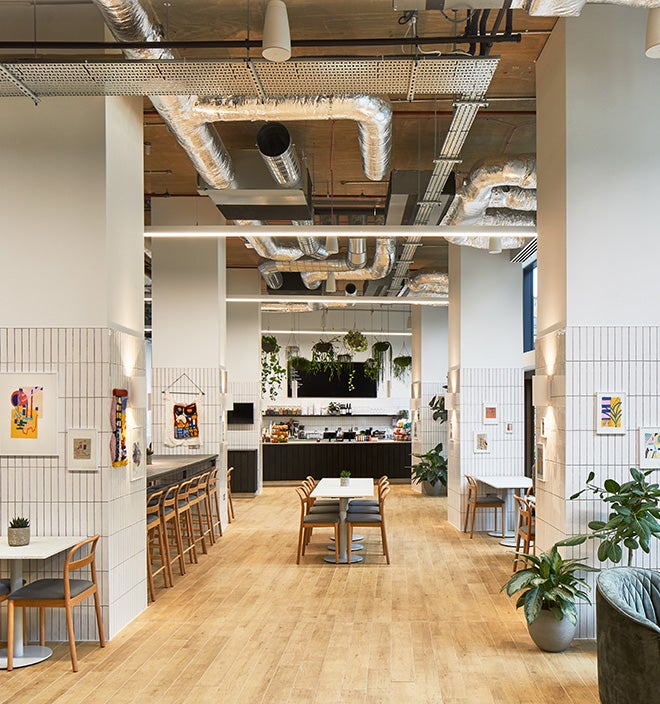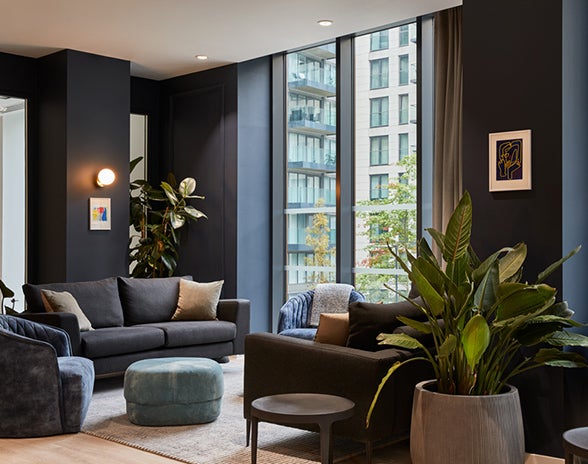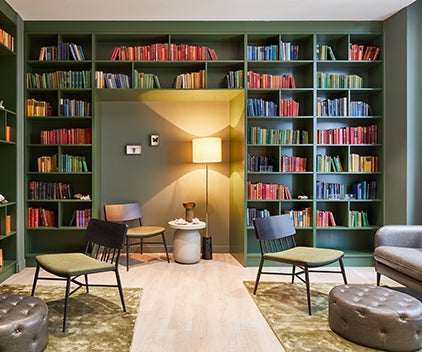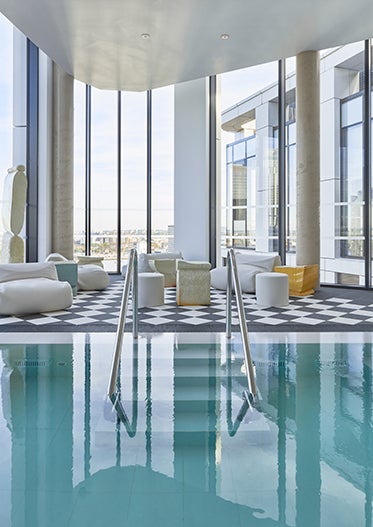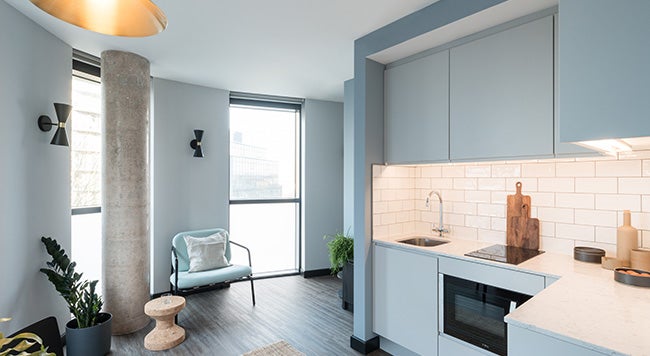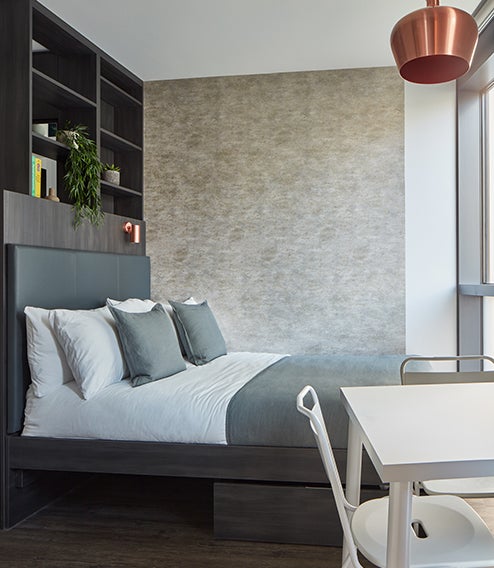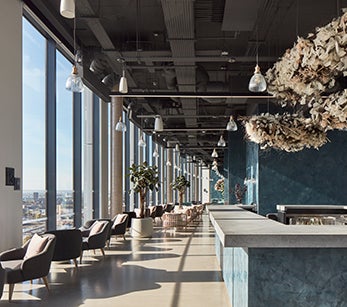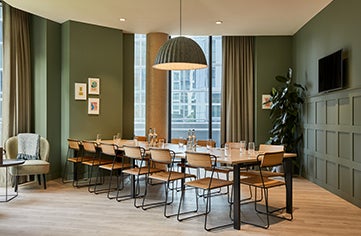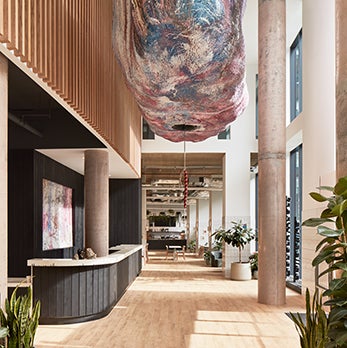 Rooms & pricing
It's your home, your workplace and your playground, so we've created one hassle-free monthly bill that takes care of everything you need.
All room features:
Simba Hybrid Mattress
Superfast Wi-Fi
32" smart TV
Rain shower
Cotton bedding
Bi-weekly cleaning with linen change
One of a kind spaces, events and the little things like wifi and cleaning are all included in one bill, no matter how long you're with us.
Washing machines & tumble dryers
Cultural events programme
cultural programme
From live music and crafting workshops to coding bootcamp and inspiring talks, our cultural events programme is ever-changing and bespoke for each location. If you've got your own idea or impulse, we're here to help you make it happen. Here's a peek into what we've got going on.
Get stuck in at a supper club
Munch Munch Munch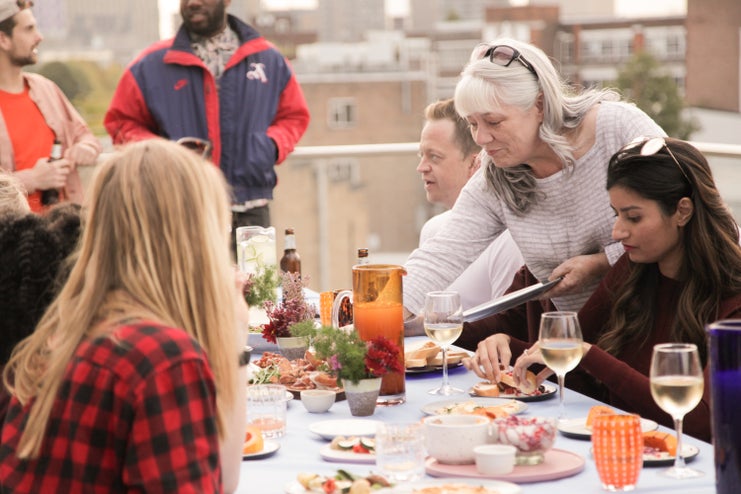 Learn to make your own craft cocktails
Mix Mix Mix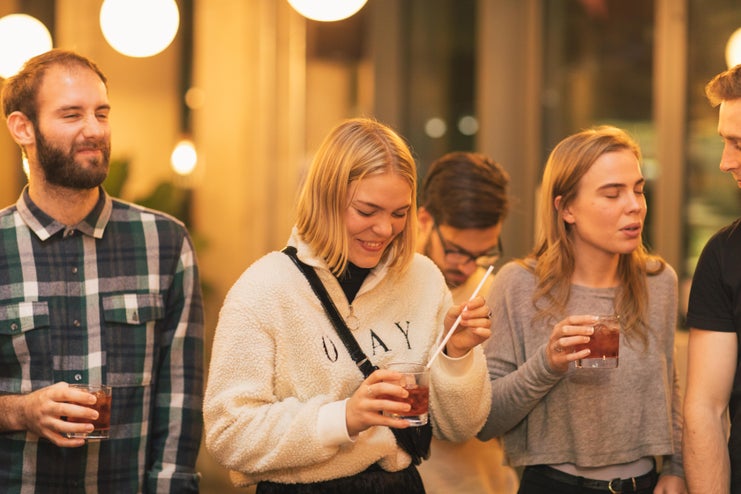 Boogie the night away at a swing dance class
Jam Jam Jam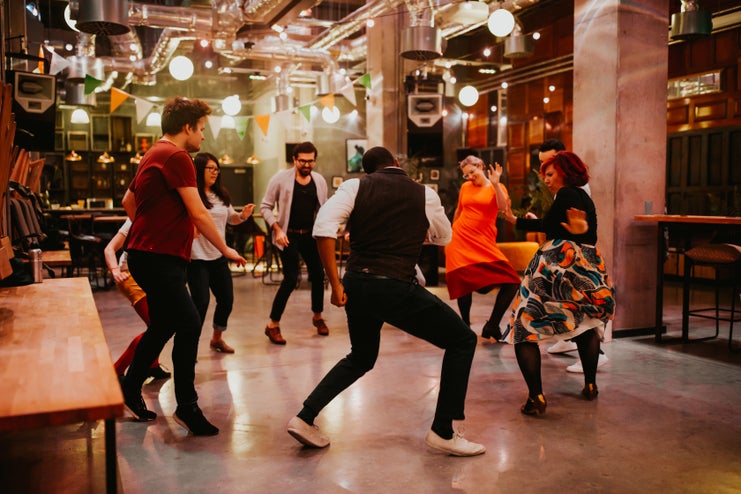 Dining at The Collective Canary Wharf
Enjoy panoramic views of the city from the 20th floor of The Collective Canary Wharf whilst you dine.
Mthr - Closed for bookings
Our member bar on the 20th floor is currently closed to the public. Delivery is available via Deliveroo.
Members can use this space to grab a quick bite from our room service menu, enjoy the space to work and take in the 20th floor views of the city.
Order Delivery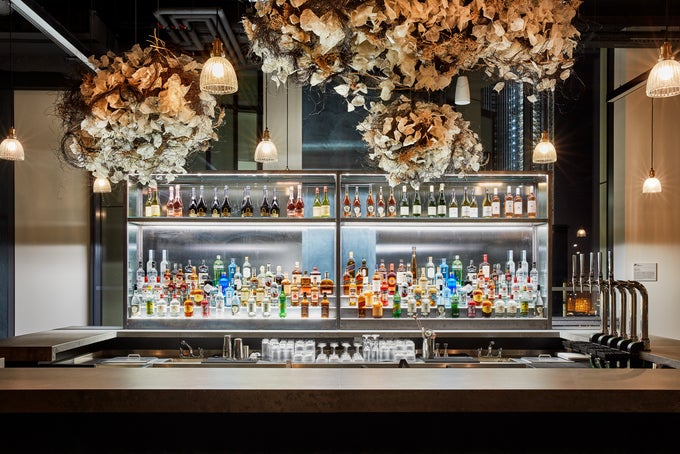 How to find us
We're in Crossharbour Plaza, just a few steps away from the Crossharbour and South Quay DLR stations and a 10 minute walk from Canary Wharf for quick and easy access to Central London by tube or the DLR.
For your GPS: 20 Crossharbour Plaza, London E14 9YF
Limited car parking spaces available.
faq
Answers to frequently asked questions at Canary Wharf.
You can live, stay, connect and play at The Collective with the peace of mind that your safety and wellbeing is taken care of.
Wearing a face covering is compulsory in the lifts, the stairwell, and all corridor spaces, in addition to the lobby.
In line with government guidance, from midnight on Friday 15th October we will not be accepting visitors of guests or members. Only pre-registered hotel guests and members will be allowed into the building. You will be asked to sign in and out at when you arrive and leave the building as part of NHS Test and Trace.
Absolutely, lots of our members work or run their businesses from our spaces. When you stay or live with us you get access to a workstation in your own studio and a huge variety of stylish co-working spaces. All the important essentials are taken care of: from ergonomic seating to printing, meeting rooms, tea points and super fast, secure WIFI. The best thing? It's all included in your rent.
Absolutely. We're still open as usual for in-person tours, short stays and long term move ins. We're certified as COVID-secure, so you can rest assured your health and safety is taken care of. We will ask you to wear a face covering when on the tour or in public areas to protect our members and team.
Our swimming pool, sauna and steam room are now open in line with the latest government guidance around COVID-19. Limited access and restrictions apply. Please contact our team at hub.cw@thecollective.com or +44 (0) 20 3973 9000 to book your time slot in advance.
Open daily 7:45 am - 10:30 pm
Our gyms are now open in line with the latest government guidance around COVID-19.
Open daily 6:00 am - 11:00 pm
In line with the latest government guidance around COVID-19 and to protect the health and wellbeing of our members, the spa remains closed until further notice.
The check-in/check-out times for members staying with us for a couple of nights are as follows:
Check-in : 3:00 pm | Check-out: 11:00 am
For all enquiries regarding check-ins please contact our Hub Team at stay.cw@thecollective.com
Parking is available in our secure underground facility for a fee.
To enquire or reserve a space, please contact us at least 48 hours prior to your arrival:
stay.cw@thecollective.com | +44 (0) 20 3973 9000
Due to limited availability, spaces will be allocated on a first come first serve basis.
Whether you're travelling for work, need a place for a few weeks or looking to stay with us more frequently, get in touch for preferable rates and benefits.
For corporate enquiries related to any length of stay, contact our Business Development Manager, Olga: omnahoncakova@thecollective.com | +44 (0)7512 194 398
Cleverly designed private studios, shared spaces to work, relax and play in and an inspiring events programme to better yourself and to meet new people - no matter how long you stay.
You have the flexibility to stay for a night, few weeks or longer. No matter how long you stay, we're sure you'll feel at home.
We're at E14 9YF, 1 minute walk from Crossharbour DLR Station and a 10-15 minute brisk walk from Canary Wharf station. Our space is close enough to the action but with a crucial degree of separation, for that balanced life we're all searching for.
Offer valid on Cosy, Standard and Comfy studios for new members moving in by 30th November 2020.
Displayed rent free offer calculated based on a 12 month membership and discounted weekly rent.
The Collective reserves the right to change, modify, supplement or cancel these terms and conditions or offers featured at any time without notice. Changes will be effective as soon as they are published on the The Collective website.