Right now is the most magical time of year in London. This city knows how to put on a show and there's something about December that gears it into overdrive. So get excited – whether Christmas makes you want to whip out your Rudolph jumper or hide from the carols at home, there's something on for everyone. We put together our list of some of the best things to do in London if you're in town during the holiday season.
Bask in the lights
London's love for fairy lights goes back to 1882, when they were first used in fairy headdresses in Gilbert and Sullivan's opera Iolanthe, at the Savoy Theatre. But you only have to wander the city's streets at this time of year to know that we've come a long way since then. From Covent Garden's rainbow light displays to The Shard's illuminated top 20 floors, all of London is a-twinkle. Start in Chelsea, then head up to Trafalgar Square for a sighting of the famous Norwegian tree (it's even got its own Twitter). Wander the streets of Northbank then hit the dazzling Regent Street, the spiritual home of the Christmas light tradition kicked off by retailers in 1954.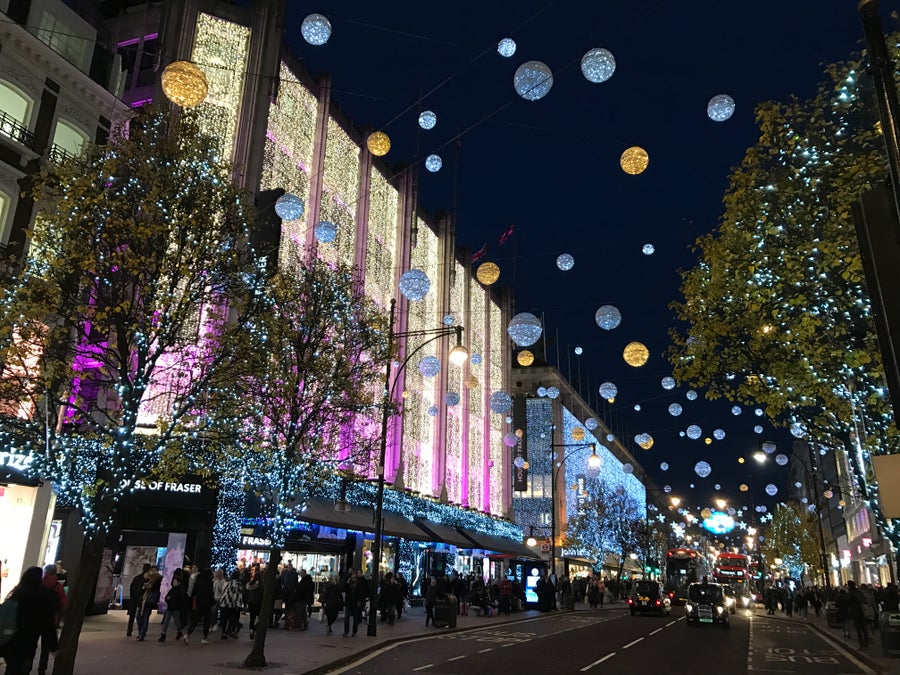 Ponder the future of living via a gingerbread city
From sustainable development to the changing ways we live and work, there's a lot of talk right now around the future of the built environment. The V&A are putting their own topical spin on the subject with the Museum of Architecture's Gingerbread City. That's right, we're talking a built landscape of more than 60 gingerbread houses dreamt up by architects, designers and engineers. Few things are more Christmassy than a gingerbread house, so why not get in the spirit while gifting yourself some topical conversation starters? Win-win.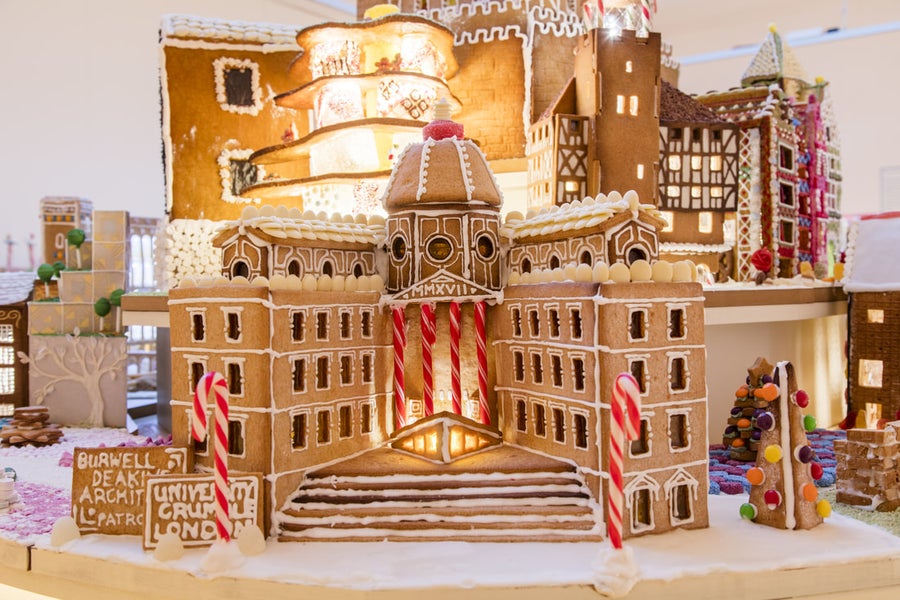 Sing carols with an orchestra
Big fan of jingle-time jams? Sing along to your favourites in none other than the beautiful Royal Albert Hall. You'll be led through mass sing-alongs to a classic set of carols, backed by the Royal Choral Society, National Youth Choir of Great Britain, Royal Philharmonic Orchestra and the fanfare team of Her Majesty's Coldstream Guards. Topped off with a brand-new version of Silent Nightpenned by James Bond film composer David Arnold, it's sure to be a festive treat. Grab your tickets.
Or jam out to John Williams' biggest numbers
If you're more about that Hollywood life, then O Holy Night, Barbican have got you. On 27th December, the London Concert Orchestra will perform a tribute to the master of cinematic sonics, John Williams. With blockbusters the likes of Jaws, Star Wars, E.T. and Jurassic Park, Schindler's List, Superman, Harry Potter and Hook! on the programme, prepare to journey through the highlights of one of the film industry's most prolific composers.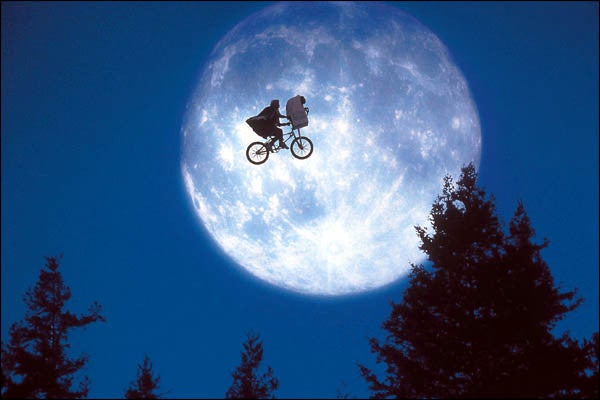 Have a magical boogie the Yule Ball
Speaking of wizardry, how about a trip to Hogwarts? Warner Brothers Studio is celebrating Christmas by giving their permanent Harry Potter exhibit a wintery make-over. Potterheads will recognise that the Great Hall has been transformed into the set from the Triwizard Tournament Yule Ball (pictured at the top), while in the Gryffindor Common Room and Boys' Dormitory, you'll get a glimpse at Christmas cards handmade by cast members during production (that one's you, Daniel Radcliffe fans). From lit fireplaces to snow samples, see firsthand how filmmakers created the movie magic fire, ice and snow that never melts. And top it all off with a butter beer, if you dare – we hear it's for acquired tastes.
Hogwarts in the Snow runs until Sunday 27th January 2019. Tickets here.
Admire a high fashion Christmas tree
Over the past century, Claridge's Hotel has become synonymous with the rich and famous. Over the years it's become the go-to hotel for European royals and heads of state, home to likes of Cary Grant and Audrey Hepburn, hosted Kate Moss' 30th birthday bash, gushed over by Lulu Guinness and Jade Jagger and for the past few Decembers, housed Christmas trees designed by iconic fashion designers. From Dolce and Gabbana to John Galliano for Dior and even an upside down tree by Karl Lagerfeld, the main hall has seen quite the Christmas spectacle. This year, Diane von Furstenberg takes the baton, continuing a relationship that started with the hotel commissioning her to design interiors in the 1970s. Scope the forestry and top it off with a cappuccino and a macaron in the art deco Fumoir bar.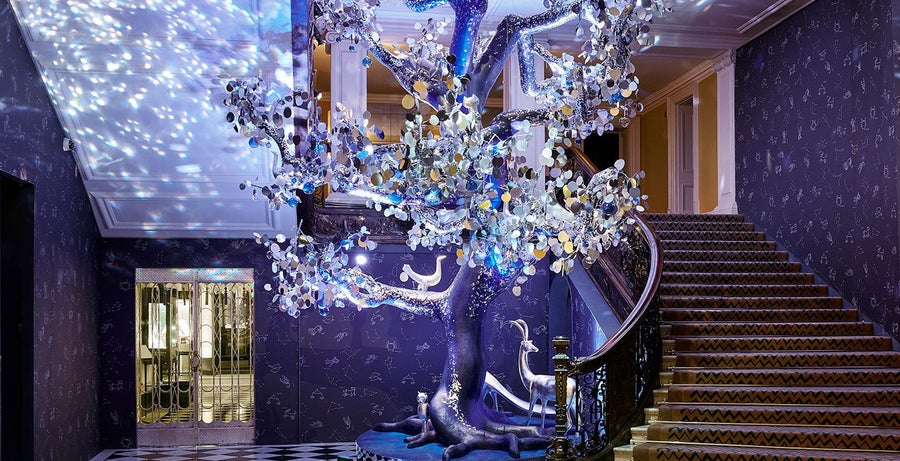 Share a feast
It's the big one: Christmas Day. If you're not planning on spending the day at a relative's or bent over an oven, good on you. This city is littered with pubs, bars and restaurants ready to cater to as many courses as you can consume. But being spoilt for choice doesn't make for an easy decision, so here are a few pointers.
If you're keen for a classic Christmas dinner, try a pub like The Jugged Hare in Barbican, serving up Christmas sharing feasts sure to be a winner. Those feeling extra might head to Chiltern Firehouse for truffle panisse, caviar and lobster cocktail. Or if a modern Chinese banquet is more your vibe, look out over Hyde Park while sharing a feast of duck, steamed crab and asparagus rolls in barbecue sauce at Min Jiang.
Want to escape Christmas altogether but leave with a happy belly? Hit up the set menu at Whitechapel icon Tayyabs to revel in delicious Punjabi curries and grills, all for £25. Bring your own booze and be sure to cool the spice sweats with a few mango lassis.
Go wild at Winter Wonderland
It wouldn't be proper to-do list without a mention of Winter Wonderland. Every year, Hyde Park turns into a flashing Santa-scape packed with rides, shows, markets, food and drink. Pick a dry evening, rug up and prepare for a sensory overload. Whether you're into ice skating, ghost trains, mulled wine or impossible sideshow games, you'll be hard beat to leave without a Christmas spring in your step.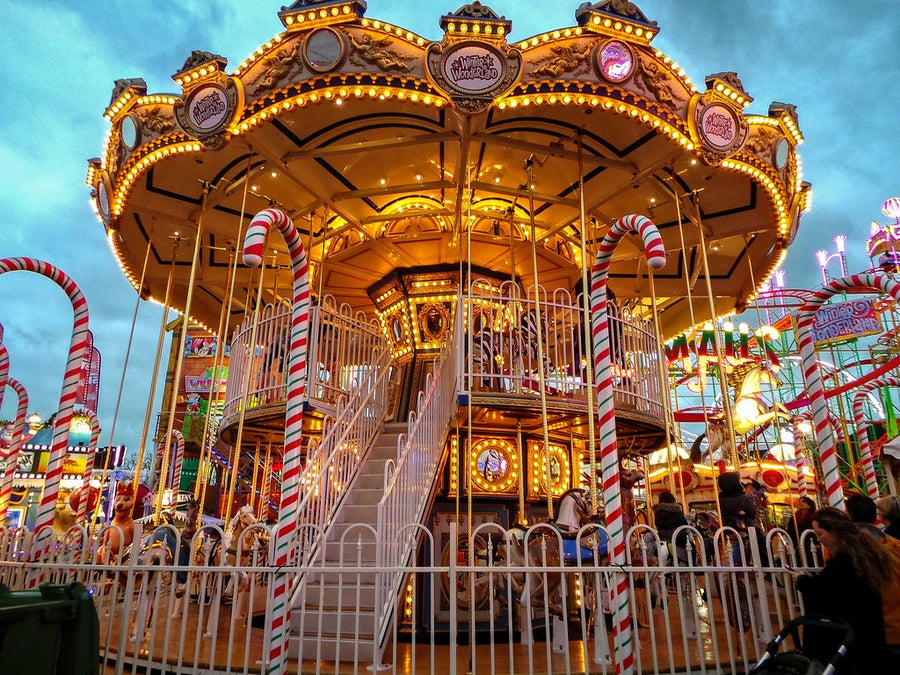 Explore modern art and modern love
Maybe it's the mistletoe, Ella Fitzgerald, or the fact that this weather just makes us want to cosy up, but there's something romantic about Christmas. Perhaps that's why the Barbican chose to spotlight creative couples in their current exhibition. Exploring relationships across painting, sculpture, photography, design and literature, Modern Couples: Art, Intimacy and the Avant-Garde reveals how partnerships can be a playground for creativity. Featuring Dora Maar & Pablo Picasso; Salvador Dalí & Federico García Lorca; Frida Kahlo & Diego Rivera; and more – from the intense and fleeting to the life-long, get to know the couples at the intersection of modern art and modern love.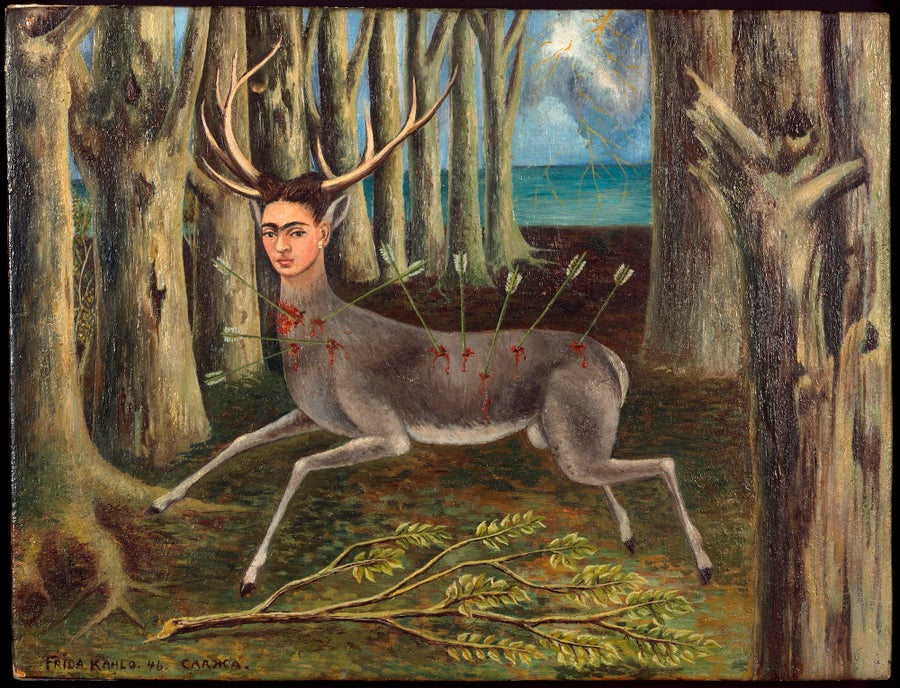 Celebrate women in jazz while you're at it
Speaking of Ella Fitzgerald, don't leave without checking out the current Barbican Library exhibition, Women In Jazz. Drawing on the resources of the National Jazz Archive, the exhibition celebrates the "rich contribution women have made to jazz over the last 100 years." From household names to forgotten talents to the next generation creatives shaping the present and future, this is a musical and social survey not to miss.
And top it all off with a festive tipple
When you're all done at the Barbican, keep the jazz vibes going with a drink at Nightjar. The speakeasy-themed cocktail den just around the corner serves a mean martini. For those heading back central, book a late table at the legendary Ronnie Scott Jazz Club and lean back with a night cap while you soak it all in. A very merry Christmas indeed.