Our Virtual Experiences are open to everyone. Scroll down for this week's programme and join our online community.
For years we've been putting on cutting-edge cultural events exclusively for our members. Now we've moved these events online and made them available to everyone. Why? Because we wouldn't want anyone to feel disconnected now, when community is more important than ever.
Joining a virtual event is simple - just find an event you like, click the link and follow the instructions. You don't need to download anything or sign up.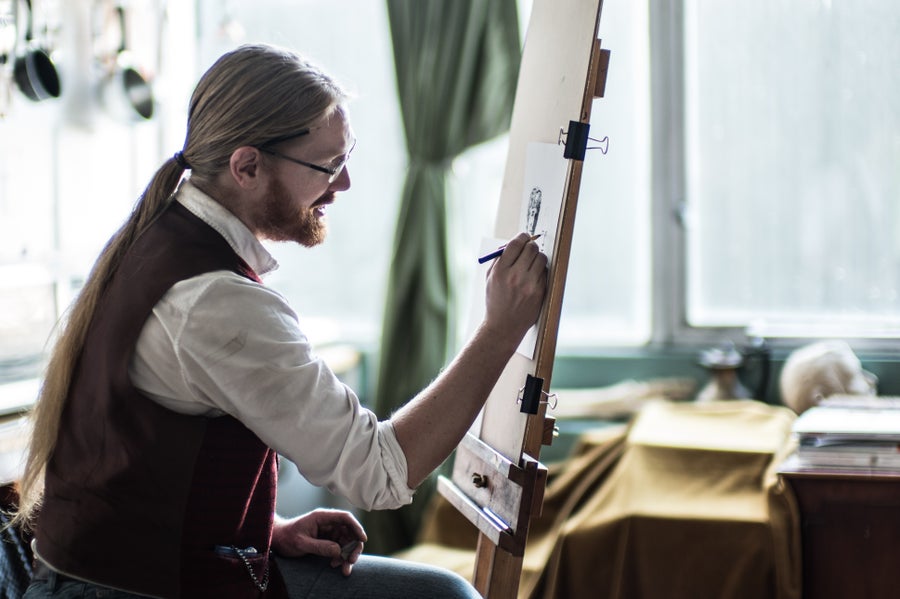 BUDOKON from Germany: Beginners Class with Henry Neumann
Mon 27th April 18:00-19:00
Budokon Yoga fuses a signature rolling technique with martial arts and calisthenics to reshape the classic approach to postures and transitions. Practice stretching, strengthening and balancing poses, developing mobility, agility, flexibility and strength for a full body workout.
Join with Zoom.
How to Nail Your Email Marketing Strategy with Future Females
Tue 28th April 18:00-19:00
Get your email marketing strategy right with marketing guru Flora Fontes. You'll learn to create high converting copy and improve conversions from email marketing to sales.
Our event partner is Future Females, a movement to inspire more female entrepreneurs, and better support their success.
ICBRKR Presents: 80's Aerobic Dance Workout with DJ Bambi Rambo
Tue 28th April 20:00-21:00
Join us for an 80s aerobic dance workout with a live set by DJ Bambi Rambo. Break out the spandex and let loose as we dance our troubles away. Permission to be silly granted. Let's go!
Using LinkedIn for Business with Ewa Pietreniuk
Wed 29th April 12:00-13:00
Stand out from the crowd by learning how to effectively showcase your expertise and personality via LinkedIn. Ewa Pietreniuk helps entrepreneurs and executives optimise their visibility on LinkedIn so they can grow their businesses and careers.
Spirit of Breath - Conscious Breathwork with Sascha Zeilinger
Wed 29th April 18:00-19:00
Awaken and cleanse your body, mind and soul through the power of breathing. Breathwork is an active meditation technique that allows you to develop a relationship with your breath and clear your body, mind and soul of 'stuck' energy. Join this session to find your personal blocks and actively move through them, creating a pathway for a physical, mental and emotional detox.
Drawn Together: Sensory Sketching with Jake Spicer
Thu 30th April 19:30-20:15
Take part in a drawing workshop aimed at all levels, from beginners to pros, with artist and tutor Jake. All you need is a pen and paper to get started. Bring your senses to life and explore meditative mark-making through demos and draw-along exercises.
You will need a biro, paper and a small snack (nuts, grapes or chocolate are ideal)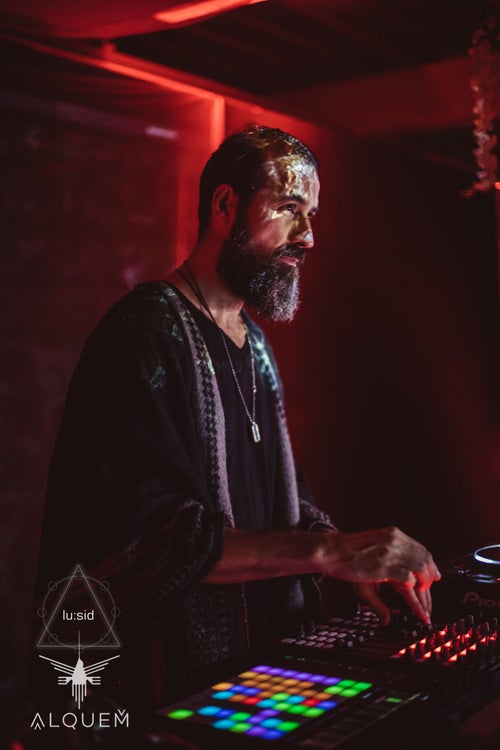 Elena Cruz Presents: The Collective Shuffle Dance
Sat 2nd May 17:30-18:15
Learn how to Shuffle Dance with world renowned TikTok queen, Elena Cruz (@ecruz_n). This 4-part series combines dance movement choreography with Elena's favourite music. Let's move!
Rise Up Open Mic Night: LDN x NYC
Sat 2nd May 21:00-21:45
Rise Up presents an open mic event packed with a roster of emerging poets, rappers, singers and storytellers from London and New York. Prepare to be blown away.
Rhythm and Ritual Dance with Lu:sid from Alquem
Sun 3rd May 20:00-21:15
Deepen the connection with your mind and body through the art of ancient shamanic dance, guided ritual, and the power of music. Tune in and connect.
ALQUEM intends to bring technology and consciousness in harmonious collaboration to bring ritual into the dance music experience.