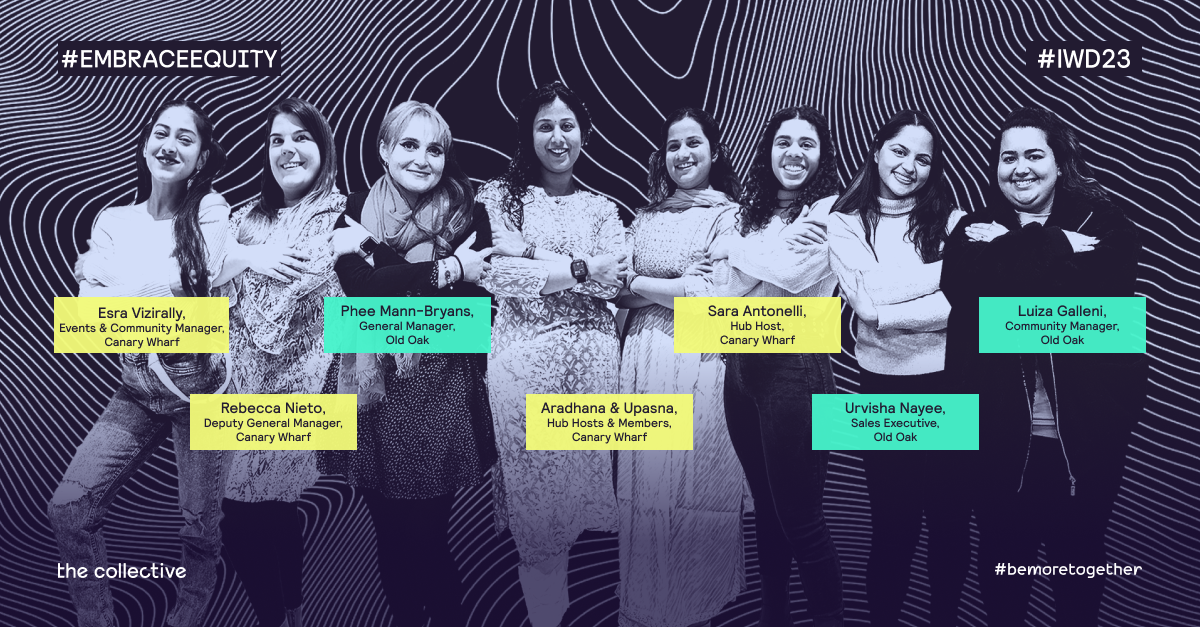 As we celebrate International Women's Day this year, we want to shine a light on all the incredible women that make The Collective the amazing place it is.
From our dedicated team members to our inspiring residents, we're lucky to be surrounded by so many talented and accomplished women.
So, whether you're a woman who's smashing the glass ceiling in your industry or an ally who wants to support and uplift the women around you, we invite you to join us as we celebrate the incredible women at The Collective and beyond. Let's get inspired and keep striving for a more equitable and inclusive world. #EmbraceEquity #IWD2023
Meet the amazing women of The Collective Canary Wharf: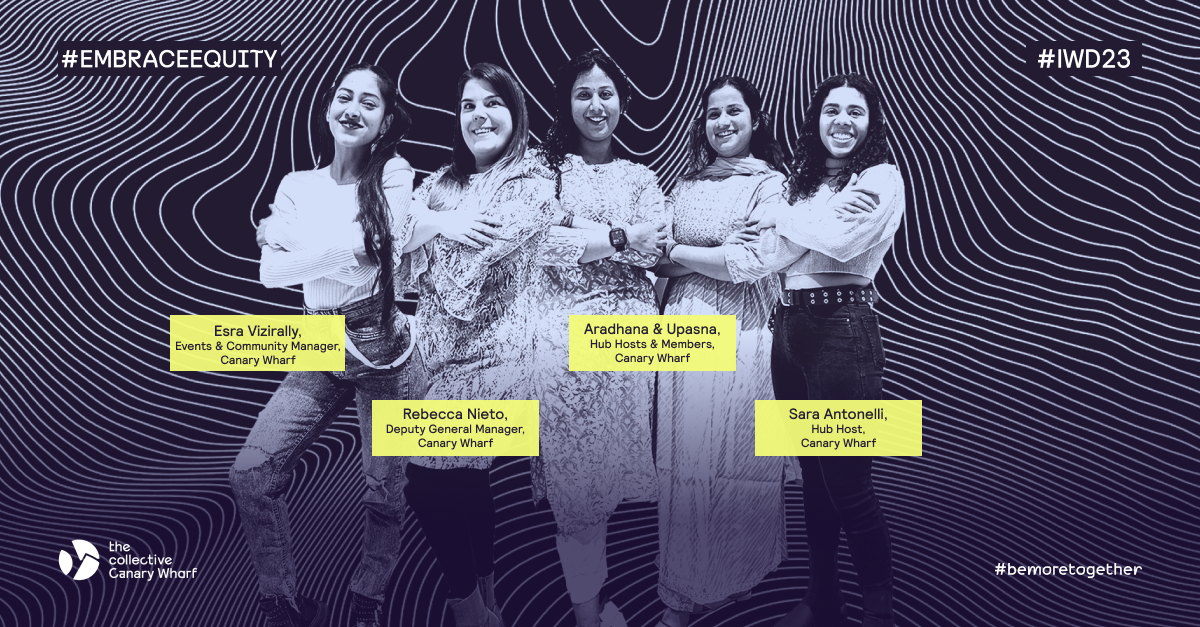 Esra - Events & Community Manager & Ex-Member, The Collective Canary Wharf
I've seen it from both sides and always say The Collective is a safe space that fosters creativity, self-expression, and productivity for women, created through the right leadership.
Women should be celebrated every day. However, it's nice to have a reminder of the great things women have achieved throughout history.
My grandmother has been an inspiration to me throughout my life. Being surrounded by strong women inspires me.
Rebeca Nieto - Deputy General Manager, The Collective Canary Wharf
I am very proud to be part of this movement that empowers women.
The Collective is a multicultural workplace, and we place a lot of emphasis on equality and equity.
I come from a family of strong women, my great-grandmother was a brilliant entrepreneur, an unusual thing back in her time in Spain. I too hope to inspire other women.
Aradhana & Upasna (Sisters) - Hub Hosts, Current Members, The Collective Canary Wharf
We live and work part-time here and it's been such a great experience. We feel very supported by the team in every aspect.
We admire our mom the most as she's a great example of strength and kindness. She also supported our decision to live and work aboard. We should all celebrate IWD each and every day!
Sara Antonelli - Hub Host, The Collective Canary Wharf
I really enjoy working at the Collective. My team have always been nice and supportive of me.
I think it's so important to recognise women's accomplishment and celebrate International Women's Day.
Serena Williams is a powerhouse and so inspirational to me as sports is my passion too.
Meet wonderful women of The Collective Old Oak: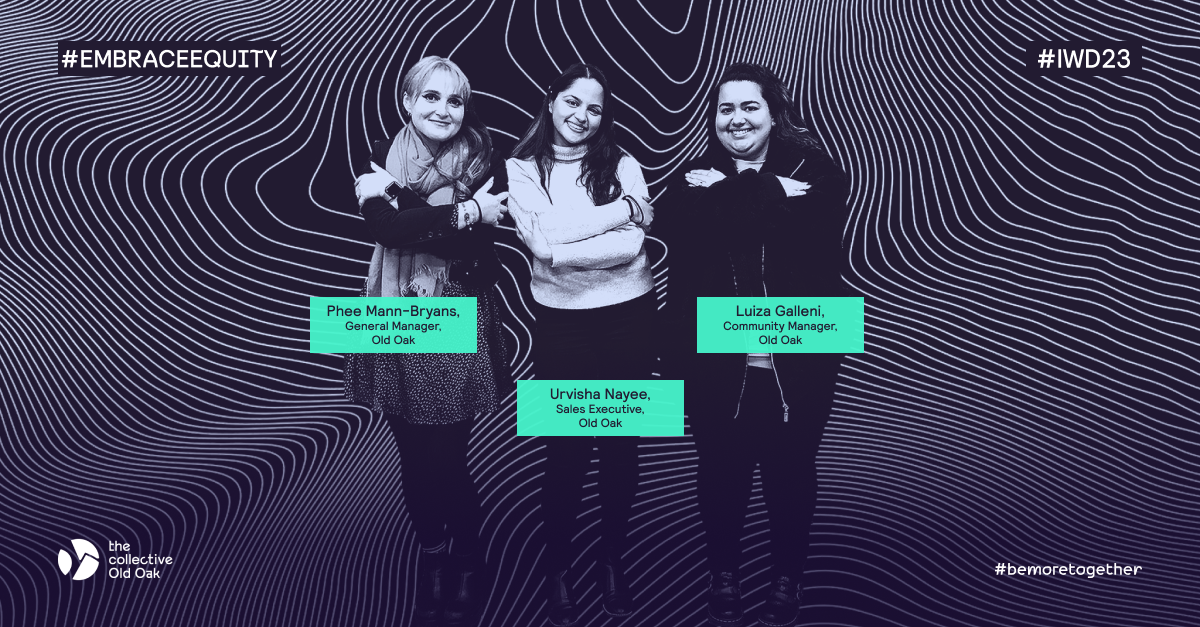 Phee Mann-Bryans - General Manager, The Collective Old Oak
It's great being part of the team here. Being surrounded by such strong and empowered women who all have a different story to tell, but so full of enthusiasm and warmth is wonderful.
I really admire Ariana Debose – The first openly queer woman of colour to win an Oscar. She is an inspiration.
In the words of Beyonce, "Who run the world? Girls."
Urvisha Nayee - Sales Executive, The Collective Old Oak
It's been a fun experience working next to incredible women who support you through thick and thin.
I celebrate IWD and all women because I too seek to feel supported and understood.
My mum is my absolute hero.
Luiza - Community Leader, The Collective Old Oak
I feel supported in my role here. The Collective truly values equity and have women in key roles.
IWD for me is a day to celebrate women's achievements as we strive for gender equality.
#EmbraceEquity #IWD2023