People will often say 'if you don't have trust in a relationship you won't go the distance'. So let's play the trust game. The trust fall (when one person falls and another catches them) demonstrates vulnerability and relinquishing control. By doing so, we learn to feel safe and comfortable putting someone else in control. What if we took this technique to the bedroom?
Typically we think about trusting our partner in the context of; their relationship with their ex, nights out, text messages. In reality trust extends beyond the surface level of what they're doing and who they're doing it with. You need to trust your partner on a much deeper level when it comes to intimacy and sex.
Your sexual fulfilment is influenced by your experience of giving and receiving pleasure, your orgasms, and the journey you take to get there. For each of these, the level of trust between yourself and your partner impacts how relaxed you are in their presence; both spending time with them sexually, and otherwise. This is especially the case for women, whose ability to have an orgasm is often dependent on finding a state of mind where they are comfortable, relaxed and ready to let go. In order to be truly relaxed you have to genuinely trust the person you're being intimate with.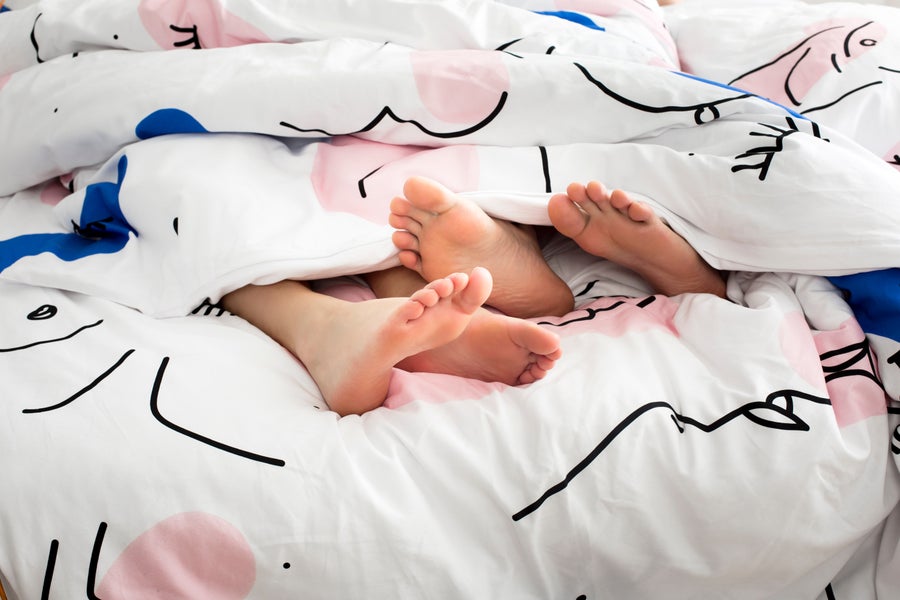 How to build trust with your partner
Communication
Communication goes beyond hearing what your partner has to say, it starts with actually listening and making an effort to understand what their needs are. Passive listening isn't going to help you here. Communication only works if you're both engaging with one another. Want to know what really turns you both on? Start by turning off your devices. Stop scrolling. Start listening. Be truly transparent. Be bold. It may feel uncomfortable at first but there are no wrong answers.
Consent
Consent is the green light that means things can really get going. It's common to associate it with new sexual encounters and the beginning phase of a relationship. Whilst consent is a necessity during these times, it's a valuable exchange in any relationship; even further down the line when you're in it long-term. Asking for consent builds rapport and a mutual understanding between partners. When you ask, you're signalling to your partner that their pleasure and wellbeing matters to you. Giving them the opportunity to voice their feelings and guide the flow of sex will strengthen trust. It doesn't necessarily have to mirror traditional questions like, 'can I touch you', it can be 'do you like that' or 'how does that feel'. And if you get the red or amber light? Respect their decision. It's that simple.
Respect
Respecting your partner's sexual choices and preferences is also a necessity for trust. Part of the reason some people struggle to communicate their sexual desires is that they feel vulnerable disclosing them, which is why it's so important that you pay attention to how they feel and respect their wishes. If there's a position or toy you've previously enjoyed that doesn't appeal to them, don't make them choose between their pleasure and yours. It's important to explore the experience of sex together, rather than prioritising one person's pleasure over the other's.
Mutual trust lays the foundation for a relationship that fulfils both partners sexually and emotionally. When you have communication, consent and respect you'll be able to navigate the inevitable rollercoaster of sex and love with much more confidence. So turn to your partner tonight, play the trust game and see if they catch you.
For more sex & relationship related content from Emma Holmes and her team, see Naked Truths, the sexual wellness blog by vegan condom makers HANX.