LONDON, 2 DECEMBER 2020 – Global co-living pioneer, The Collective, has today received a resolution to grant planning permission for The Collective Blackhorse Lane in Walthamstow by the London Borough of Waltham Forest.
Located on the site of the former The Standard Music Venue, directly opposite Blackhorse Road Underground station, the ACME-designed scheme will include a new, state-of-the-art 350 person capacity cultural & music venue, a public café, bar and restaurant, 300 co-living rooms, a wide range of communal spaces, co-working and a curated events programme for future members and the local community.
The nine-storey 140,000 sq ft project, set to complete in 2023, will also transform and improve the surrounding streetscape, as well as providing a dedicated Community Investment Programme for local charities and organisations.
Venues on the site have been part of the area's social life for over 150 years. While names and uses have changed, it was best known as the location of The Royal Standard in the 1980s and 90s, famous for hosting up-and-coming musical and comedic talent, with artists such as Suzi Quatro, Kula Shaker, Alan Davies, Harry Enfield and Jack Dee having graced the stage early in their careers.
While the site has been vacant since 2011, The Collective's proposals will see this iconic venue reborn as a true cultural hub, once again showcasing global acts, promoting top young talent and providing a launch pad for creative enterprises and grassroots initiatives in the area.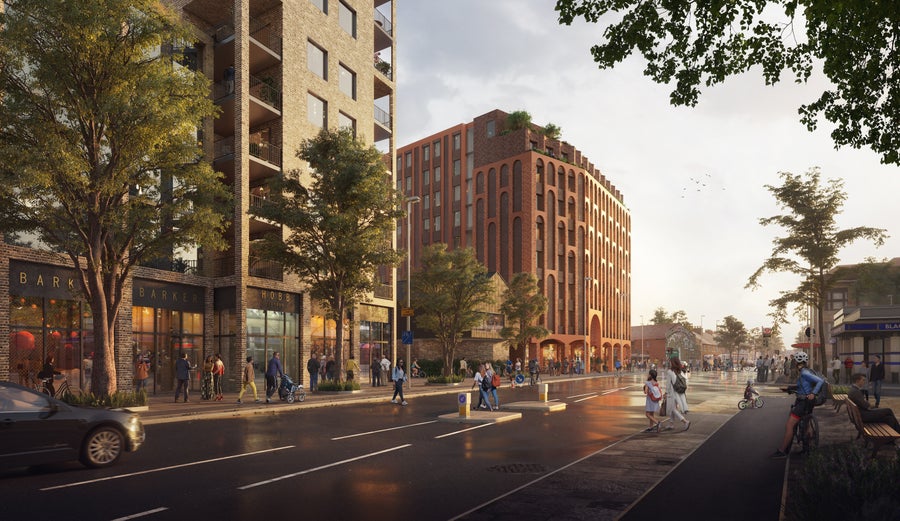 During the day, the new venue will be a light and welcoming space for the community to gather, connect, work and socialise. Programming and pop-ups will rotate throughout the month and year, with yoga and group exercise classes, talks and professional skills workshops, art exhibitions, local brewery partnerships with the Blackhorse Lane beer mile, fashion shows and pop up vintage markets. In the evening, the new venue will offer a mix of the best live music, theatre, dance, visual arts and comedy from established and emerging artists, performers and musicians.
All rooms at The Collective Blackhorse Lane, each designed to be optimised for modern living, will be marketed exclusively to local residents first. Shared spaces in the building will include spa and wellness facilities, library, screening room, lounges, workspaces, and a rooftop MasterChef-style shared kitchen and dining terrace with expansive views across London.
James Penfold, Global Corporate Affairs Director at The Collective, said: "The Collective's vision for Blackhorse Road ensures that a world class cultural venue is now secured as part of this famous site's future. We look forward to delivering a new destination that respects the heritage of The Standard Music Venue and will play a key part in rebuilding London's night-time economy. The Standard Music Venue was an important part of the fabric of Waltham Forest for many years and we want to create a platform for emerging local creatives and more established acts to showcase their talents, and positively contribute to the already vibrant community spirit of the area.
"The Collective is a long-term operator and stakeholder in the community. This means we desire to be transformational, rather than transactional, with the neighbourhood because we have a long-term stake in creating a synergistic relationship with the local community."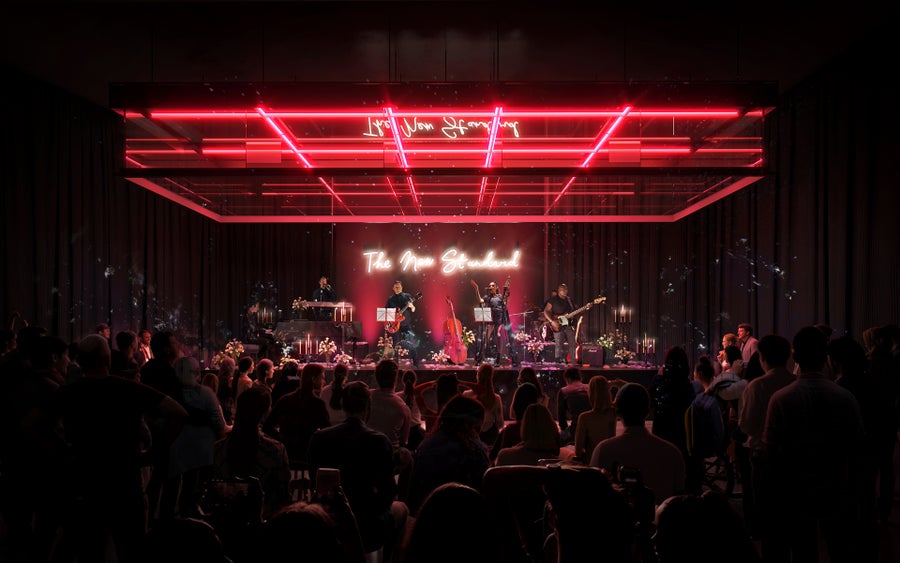 Waltham Forest Council's Cabinet Member for Economic Regeneration and Housing Development, Councillor Simon Miller, said: "As the first London Borough of Culture we said we would create a lasting legacy and this development by The Collective is part of that commitment. Taking a music venue that has been empty for nearly a decade and turning it into a thriving cultural hub along with 300 homes where people can live at the heart of the Blackhorse Lane area shows a strong commitment to Waltham Forest by creating jobs and instilling confidence in our future.
"We are pleased that planning permission has been resolved and look forward to the venue and homes being completed for the benefit of local residents."
Amy Lamé, Night Czar said: "It's great news that The Collective Blackhorse Lane has been granted planning approval. This major new development celebrates Waltham Forest's musical heritage by putting culture and music at its heart. It will also be a beacon for nurturing the next generation of local creative talent."
ACME director, Friedrich Ludewig, said: "We are delighted that planning permission has been resolved for The Collective Blackhorse Lane. We look forward to creating a new music venue on the former site of the Standard and an iconic building on this important corner in Waltham Forest. ACME and The Collective have envisioned a new form of community building centred around a light-filled atrium that will provide a wealth of spaces for shared living, leisure and workspaces, giving every member a space of their own, within a larger collective shared by all."