Bring people together with our unique spaces
From corporate parties to product launches, we've got you covered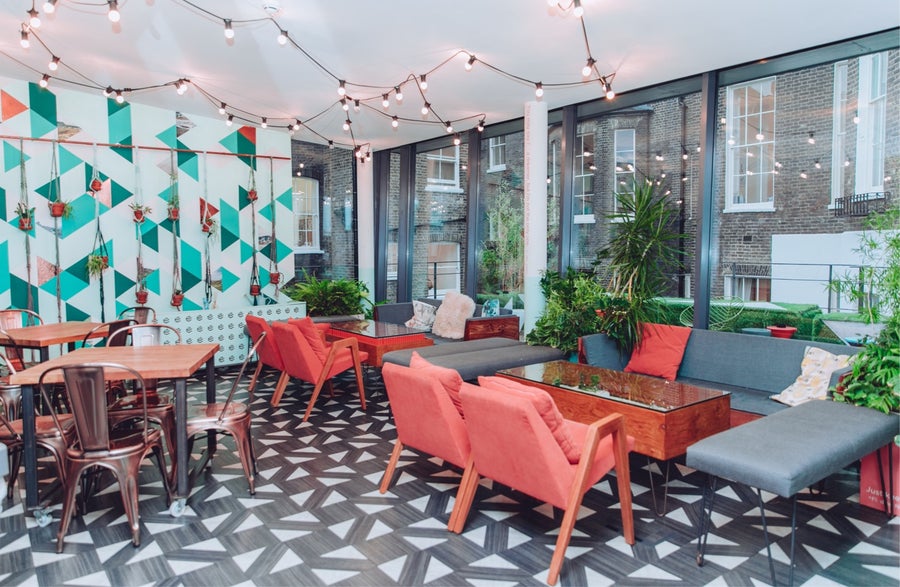 A flexible set-up for each and any occasion
Our spaces are your blank canvas. We want to work with your ideas to create your perfect event. Sound systems, lighting, projection equipment, it's all there, as well as bar and catering options, and an events' team to help out - however big, wild or weird your needs.
Breakfast Seminars & Meetings
Early access, hi-speed internet, spaces that motivate and projector screens. Tell us what you need, our private hire team can set you up for success.
Corporate and Private Parties
Need a space for 200 people, a fully stocked bar and a Funktion One sound system? We have the vibrant spaces for you and the whole team to let your hair down.
Quirky? Ultra-modern? Whatever type of space your product demands, our team will take on any challenge to ensure your launch be smooth sailing.
More than just a meet and greet: we offer great spaces to ignite amazing conversations and form lasting relationships.
Conferences and Panel Discussions
Environments to collaborate and communicate: if you need a theatre, a TV screen or a U-shaped table to meet your goals, our spaces will work for you.
Bright spaces? 4m floor-to-ceiling windows? And ample space for tripods, make-up artists and photography teams? We'll help you get the picture.