LONDON, 11 MAY 2021 – Global co-living developer and operator The Collective has appointed Simon Koster as Chief Executive Officer.
As The Collective shifts into a development-centric phase of growth, Koster's deep real estate experience as a former principal of one of the U.S.'s most well respected development companies will help him shepherd the firm through its pivotal next stage of expansion.
The Collective's founder and current CEO Reza Merchant becomes Chairman of the group, and will continue to advise and support the business' senior management team and Board of Directors on setting the long term vision of the company.
Simon Koster was appointed by The Collective in 2019 as head of U.S. development, before becoming Group Development & Operations Director in 2020.
Koster joined The Collective after a decade at JDS Development Group, a real estate development, construction and acquisition firm known for its top-tier residential, hospitality and mixed-use projects in New York City and Miami. As a principal at JDS, Koster oversaw the planning, design, coordination and construction management teams across all JDS projects.
Working in collaboration with his JDS team and many of the world's top architects, Koster has helped produce such 21st century icons as 111 West 57th Street, which was recognised as the tallest residential building in the Western Hemisphere, and the American Copper Buildings, which feature New York City's first skybridge in 85 years. He also has overseen record-setting residential conversions such as Walker Tower and Stella Tower in Manhattan.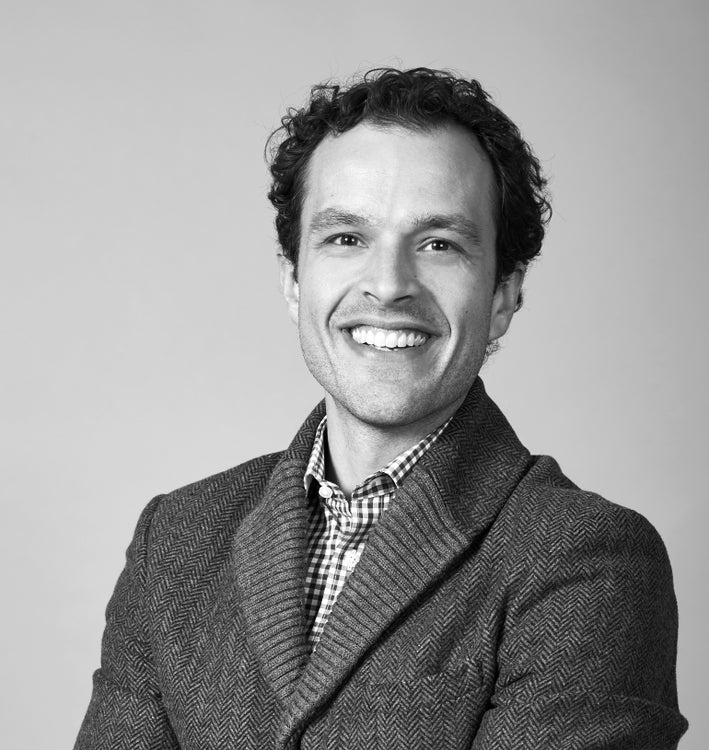 Koster, who will split his time between the UK and U.S., takes the helm at The Collective at a pivotal moment in the company's evolution, as it looks to bring forward its development pipeline to satisfy the increasing demand for its co-living spaces. With 1,623 units in operation and a development pipeline totalling 6,590 units across the UK, US and Germany, The Collective has four UK developments currently under construction in London's Harrow, Hackney Wick, Battersea and Earlsfield that are expected to become operational over the next 6-24 months. A further site is also under construction in Brooklyn, U.S. (pictured above), and will open in Q1 2022.
Simon Koster, CEO of The Collective, said: "I am honoured to accept the role of CEO at The Collective at an exciting moment in its growth, and appreciative of the trust I've been given by the entire Board of Directors and our Executive Committee. Reza's vision has not only created the incredible purpose-led global company that exists today, but also unlocked a new way of living for many people around the world through a pioneering model. My aim is to take the company that Reza has built to the next stage of its evolution and maintain our global leadership position, as we continue to focus on delivering our global pipeline of projects and operating our existing portfolio. Our long-stay operational assets have performed well throughout the pandemic, proving the business model and appeal of The Collective's assets to members at the most testing of times."
Reza Merchant, Founder and Chairman of The Collective, said: "From humble beginnings, I'm so proud of what we have created so far at The Collective. As we move into our next stage of growth and are laser focused on delivery of our global projects, I am delighted to pass on the day-to-day running of the business to Simon, whose technical experience in developing some of the U.S.'s most recognisable buildings and exceptional management approach will be crucial over the next few years as we bring more projects online. I've seen the business evolve from a small startup to the respected global company it is today – and this transition of daily leadership to Simon now will set us up for success in the long term, and enable me to focus on our longer term vision and purpose as a business."
Chip Conley, a member of The Collective's Board of Directors and a strategic adviser, commented: "On behalf of the Board of Directors, I would like to express our gratitude for Reza's leadership to date – his vision, drive and commitment to creating a positive global impact has been truly commendable. As The Collective embarks on to its next delivery-focused stage of growth, Simon has the specialist development and delivery expertise as well as operational management experience to ensure Reza's founding vision is realised over the long term."