This week we speak to Eloise who tells us all about teaching yoga, and what it was like to live at at The Collective Canary Wharf in lockdown.
We've been hearing great things about what you've been up to and wanted to thank you for all your hard work. Can you tell us what you've been doing in a bit more detail?
So I've been doing about 2-3 yoga classes a week during lockdown. I was teaching yoga in person but we quickly moved them to zoom. We started off doing a lot more slow flow meditation because right in the beginning, it was quite a stressful time for everyone. I then changed the classes a bit, adding in more vinyasa flow as people have become more settled. I wanted to reflect the different places where people were are at mentally.
Sounds like you know your stuff. Is this your full time job?
It is now yeah but I used to be a barrister. I'm the cliché who quit law and ran away to India. I'm now a student physio, personal trainer and yoga teacher.
Do you get the same people coming to your classes every week?
It's the same core group of regulars with a few new people that pop in and out each week.
One member who doesn't normally come to my yoga classes came along to one because he was having neck pain working from home all the time. He joined one of my classes and it really helped him so then he put a little post on the Facebook group saying, "Hey, guys, if you've got the same problem, come and do this, Eloise will fix you!" And that was great cause a few more people joined after that.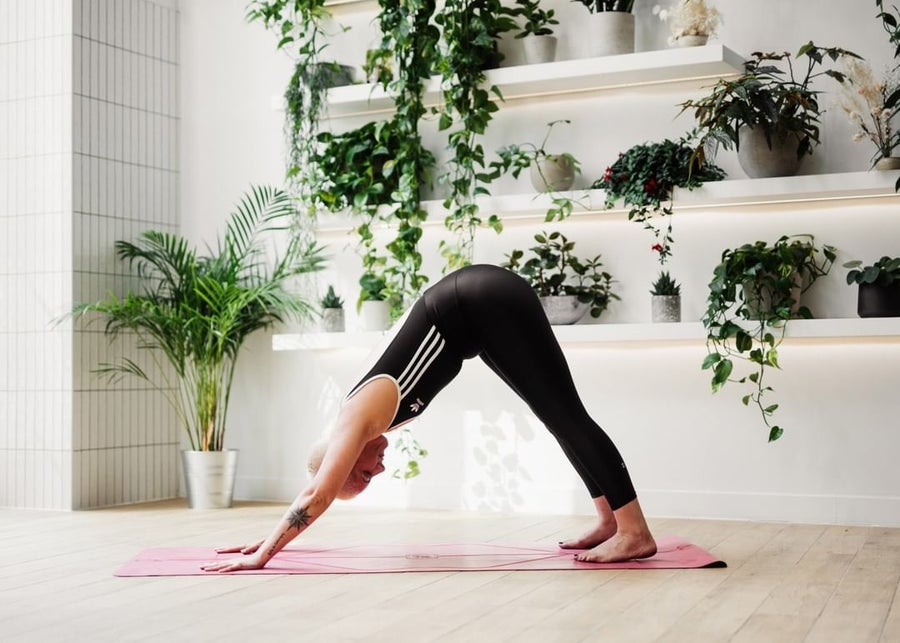 Has the response been positive?
Some of my students have said how grateful they were for the online yoga classes, saying they were a bit of an anchor in a stormy time. And actually I found the same, being able to see people's faces while teaching really helped me stay connected. I realised how much I get from teaching.
How else have the members been keeping up their spirits?
I think the events have helped. We've also got a WhatsApp group with about 200 members, I think that's helped quite a lot as well.
Generally the vibe in the community has been really lovely. I really wanted to bake some banana bread but couldn't get hold of any flour anywhere for ages. And I was telling one of my neighbours after a class. She was like, "I've got some plain flour. If you need it, you can have it." So she dropped it outside my door. There's been lots of that in the WhatsApp group, people helping each other out with ingredients and helpful acts.
Sounds great. Is there anything you've really been missing?
I'm really missing eating out in the restaurant. I have been getting room service though. The vegan burger is amazing and I have to admit it has been nice to have an Aperol Spritz brought to my door.