Paper Factory
Coming soon
125 rooms in the cultural heart of Long Island City. In September 2019, this 100-year old former manufacturing space will become our first co-living space in New York. But you can book a sneak peek stay right now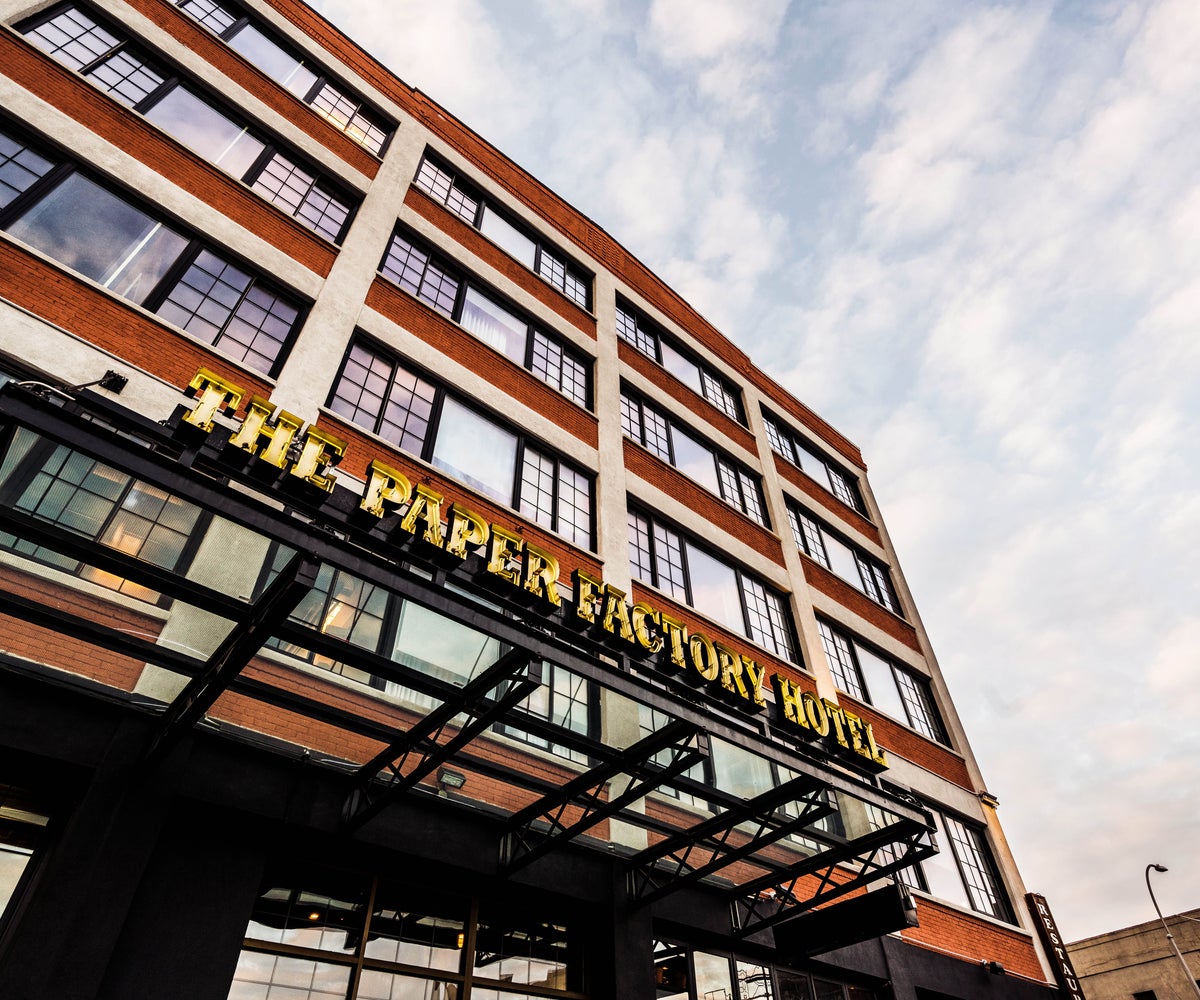 get in the know
Stay in the loop on what's coming up
Want to know more about what we have planned for The Collective Paper Factory? Sign up for updates below and get notified on our restaurant, intimate events and more.
FAQ
Answers to frequently asked questions at Paper Factory
Our renovation is expected to complete in late Summer 2019. We'll be unveiling a new restaurant, reception, and work and event spaces throughout the lobby and basement.
Paper Factory's restaurant has been sundowned. We're excited to reveal more about what we have planned for later this year, when we'll unveil our own food concept.
We are currently updating the eclectic variation of dining, outdoor and event areas throughout Paper Factory's lobby and basement.
The Collective Paper Factory will be the best of both worlds. This space will offer all the operational benefits and hospitality of a hotel, with the shared programs and experiences our co-living communities are known for.
You can stay as little as one night and as many as 29.
Until our official launch in late spring, visit The Paper Factory Hotel's website for current rates.
We want to meet community, cultural and educational leaders as well as local business owners and residents as we shape our program for The Collective Paper Factory. Your ideas are a priority to us and we want to hear them! Email our team to get in touch.
Yes! Paper Factory is available for large-scale private events, and you can be in touch with your inquiry now. Email our team and we will support you in your upcoming plans.
Our communities are focused on increased access and personal growth, and their greatness depends on the participation of a diverse and multicultural group of people. It enriches us to service neighborhoods that reflect the spirit of what we'e trying to create. We're proud to become a part of Queens and the unique cultural fabric of Long Island City and Astoria.